Here's What You Don't Know About Salt From Salt-N-Pepa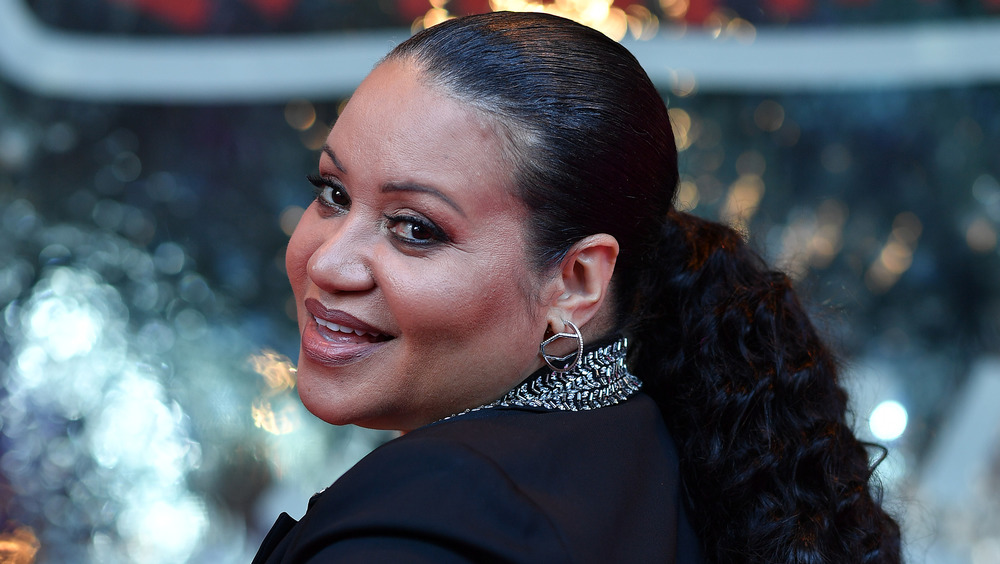 Wendell Teodoro/Getty Images
Over 30 years after their rise to fame, hip-hop duo Cheryl "Salt" James and Sandra "Pepa" Denton's legacy will be honored in a new Lifetime biopic, Salt-N-Pepa, to air on the network Saturday, Jan. 23. As women in a male-dominated industry and genre, it was a tumultuous journey for them both, and according to the New York Post, the movie doesn't hold back from depicting the details.
"It was important for us to be vulnerable and honest while making this movie," James told the outlet. That's why the film will picture the pair recording their first hit single in a New York City public bathroom, as well as James' experience with an eating disorder, which contributed to the pair's disbandment in the early 2000s. "I developed bulimia from the pressure of performing and having to live my life out in the public eye," she told the Post, adding that the trauma attached made it hard for her to relive while executive producing the film. But it was fun for them to revisit their meeting in the Queensborough Community College cafeteria, and then working together at Sears.
James worked with Denton at a Sears call center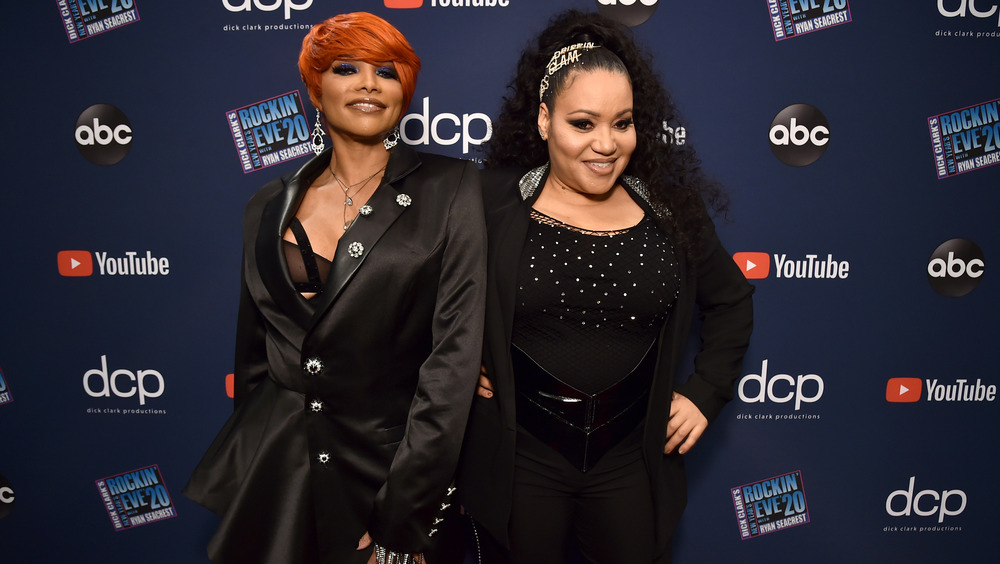 Alberto E. Rodriguez/Getty Images
In fact, Cheryl James recruited Sandra Denton for a job at Sears from their college's lunchroom. According to Rock the Bells, Denton was studying psychiatry and James, per Biography, was studying nursing. "One day, she was walking around with these applications from Sears [call center]. She was getting a dollar or something for every application she could score," Denton told Rock the Bells. "I needed a job. [My car] had a hole in the passenger seat." And the rest was history.
James introduced Denton to her then-boyfriend and their first producer, Hurby Azor. He helped them put together "The Show Stoppa" under the group name Super Nature, which later changed to Salt-N-Pepa (via Rock the Bells). They released their debut album Hot, Cool & Vicious in 1986. This year, James told Newsday, they'll be awarded a Hollywood Walk of Fame Star as well as the Lifetime Achievement Grammy Award.
James is now a wife and mom of two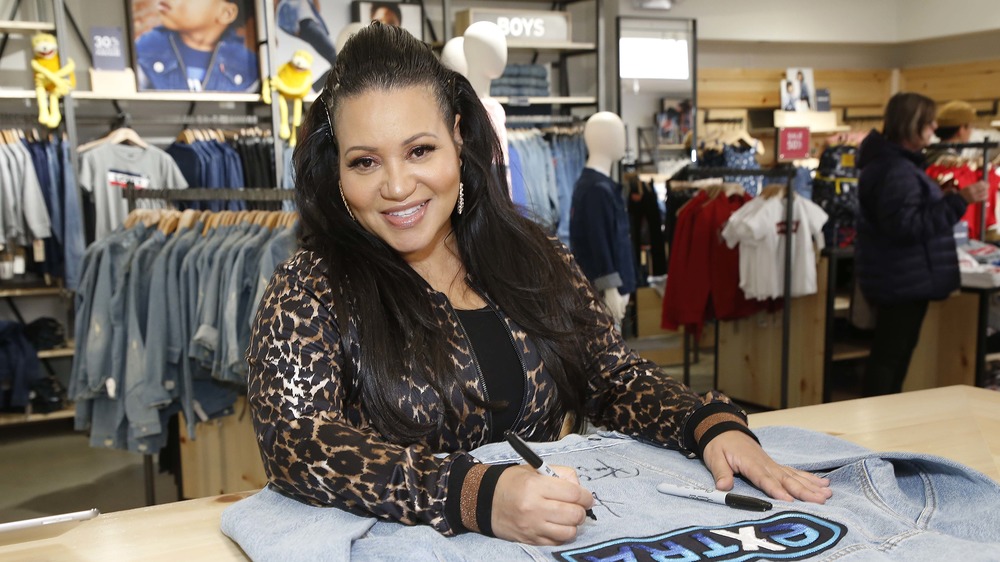 John Lamparski/Getty Images
According to her Instagram, Cheryl "Salt" James enjoys time with her family and husband, Gavin Wray, whom she married in 2000 (per Biography). She now has a new relationship with food, and shares frequently on Instagram about her plant-based cooking, weight loss journey, and self-love.
"Weighing yourself doesn't have to be depressing," she wrote under a gym selfie in November 2020. "It can be just the motivation you need. I know it was for me 🤯 Thank you for all the encouragement and I hope sharing my journey will be an encouragement to you too! Let's go 2021." Under another selfie from earlier that month, she wrote, "Even in the middle of all of this chaos, I'm committed to staying focused on my health and peace of mind. I'm worth it."
James is also open about her spiritual side — her Instagram bio calls her a "believer," and she often shares Bible verses as encouragement. "We all have God given talents, gifts, and abilities," she captioned a Jan. 13 Instagram post. "Envy will keep you from discovering your own and literally eat you up inside."