The Real Reason Larry King Changed His Name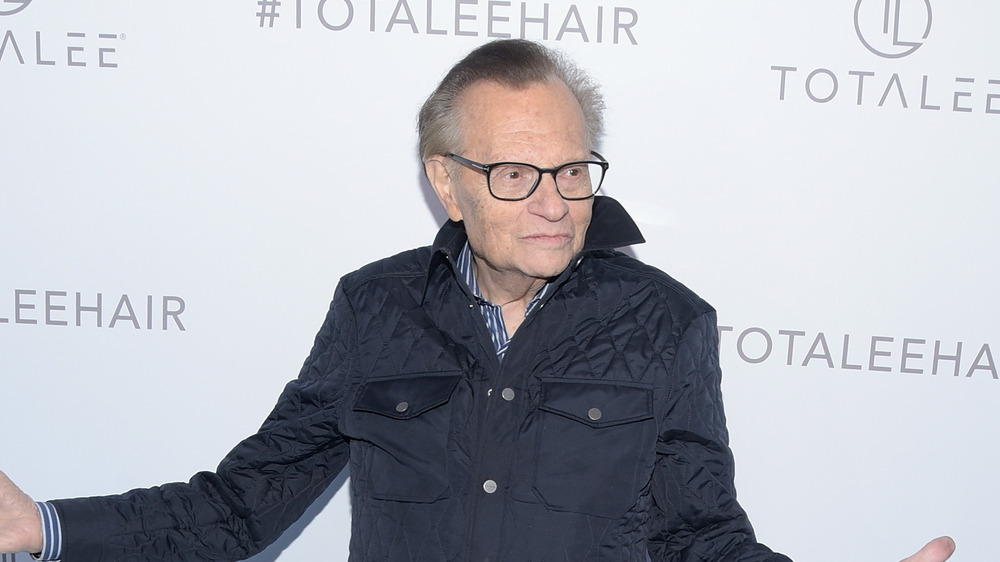 Michael Tullberg/Getty Images
Iconic talk show host Larry King died on January 23 at the age of 87. While millions of people all over the world are familiar with King and his work, not everyone realizes that his real name isn't Larry King at all.
King was born Lawrence Harvey Zeiger in Brooklyn, New York, on November 19, 1933. The The Jerusalem Post notes that he was raised in an Orthodox Jewish home. The decision to change his name happened on the fly, when King was told his last name was "too ethnic" by a radio station manager only minutes before his first-ever live broadcast. As The Hollywood Reporter tells it, King had to make a decision fast. The manager spotted an ad for a local Miami business called King's Wholesale Liquors, and the star immediately adopted his new last name.
Larry King had a unique interview style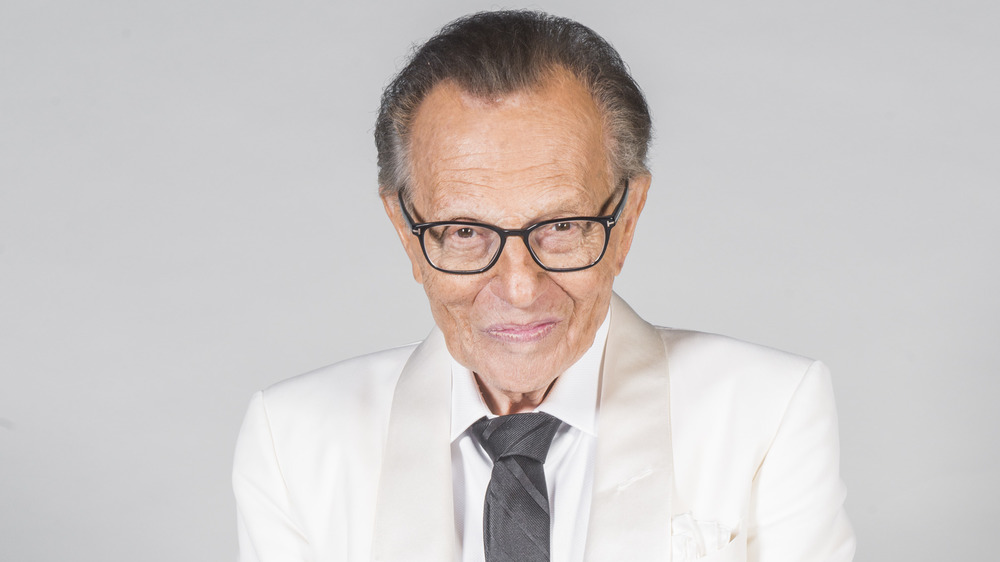 Michael Bezjian/Getty Images
King was known for his unique interviewing style and was celebrated for listening to the people he interviewed and then asking more questions, instead of having a pre-determined list prepared ahead of time. This won King his own legion of fans among the people he famously interviewed, and also allowed him to be able to interview anyone on a moment's notice.
King once told the Miami Herald that he was prepared for anyone, even huge names. "One day Bobby Darin walked in. That's the way I started. Bobby Darin. Jimmy Hoffa. We didn't book them. I couldn't prepare for them. I didn't know they were coming. It was from the seat of my pants, and I love the whole idea of asking questions and getting answers."
In recent years, King had a new show, Larry King Now. Ora Media, who produced the show, issued their own statement about his interview style.
"For 63 years and across the platforms of radio, television, and digital media, Larry's many thousands of interviews, awards, and global acclaim stand as a testament to his unique and lasting talent as a broadcaster. Additionally, while it was his name appearing in the shows' titles, Larry always viewed his interview subjects as the true stars of his programs, and himself as merely an unbiased conduit between the guest and audience. Whether he was interviewing a U.S. president, foreign leader, celebrity, scandal-ridden personage, or an everyman, Larry liked to ask short, direct, and uncomplicated questions. He believed concise questions usually provided the best answers, and he was not wrong in that belief" (via Today).