Inside Larry King's Relationship With Piers Morgan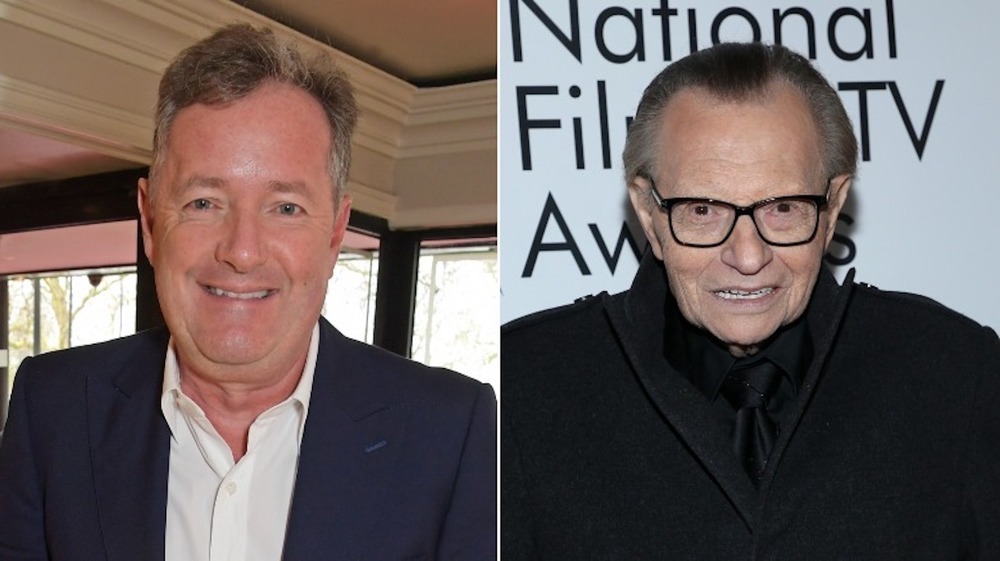 David M. Benett, Phillip Faraone/Getty Images
Broadcasting legend Larry King died has died at the age of 87, according to CNN. The news was announced with a statement on King's Facebook page, which read in part: "With profound sadness, Ora Media announces the death of our co-founder, host and friend Larry King, who passed away this morning at age 87 at Cedars-Sinai Medical Center in Los Angeles." A cause of death has yet to be announced.
King hosted his iconic talk show, Larry King Live, on CNN for an incredible 25 years, giving him the world record for the "longest-running show with the same host in the same time slot," per NBC News. After launching his program 1985, King stepped down in 2010, making way for British TV personality Piers Morgan. At the time, the two appeared to have a friendly relationship with Morgan saying of King: "I have watched Larry King Live for much of the last 25 years, and dreamed of one day filling the legendary suspenders of the man I consider to be the greatest TV interviewer of them all" (via The Guardian).
And King's take on his replacement from across the pond? "Well, he's very different from me," the famed interviewer told HuffPost Canada. "He's fine. It's just that I left myself out of interviews ... I just — that's not my style. So it's commenting on his style. Personally, I like him a lot."
Piers Morgan and Larry King's relationship soured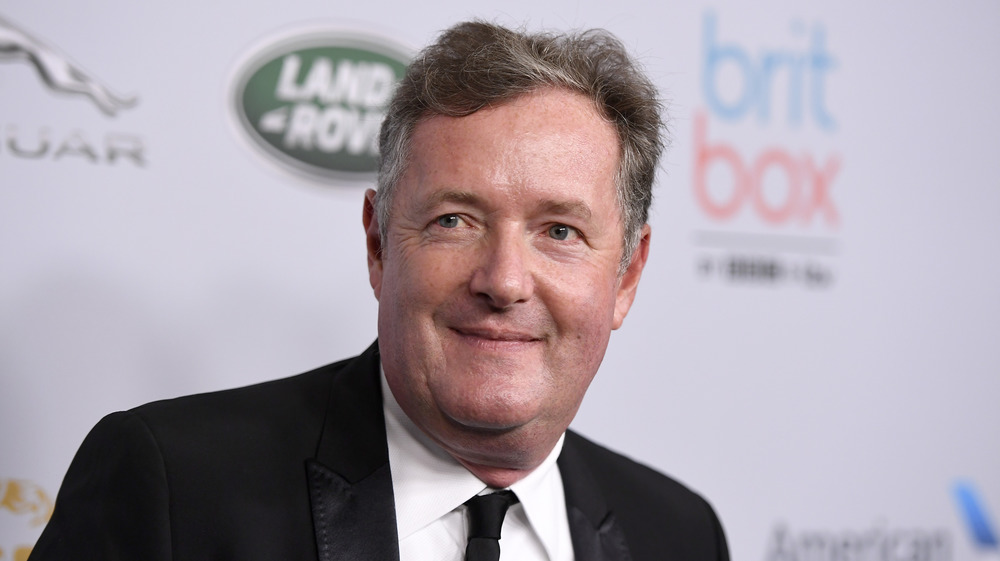 Frazer Harrison/Getty Images
Things went south rather quickly for Morgan, and a mere three years after taking over King's CNN time slot with his own show, Morgan was canceled. That's when the friction that had apparently grown between the two men truly came to the surface. King shared his thoughts on why Morgan's show did not find ratings' success: "My problem with Piers was nothing personal, but he was the antithesis of what I was ... I don't berate guests and I don't make it about me. The guest isn't a prop. I didn't enjoy that. And I would say that about any host who I felt didn't serve his audience well. And I think Piers did not do that. I didn't like that type of interview" (via The Guardian). 
Morgan was clearly unimpressed with King's words and issued a rather harsh response on Twitter. "Actually @kingsthings, I made my CNN show all about gun control & saving lives. You made yours about blowing smoke up celebrity backsides."
And now, at the time of King's death, Morgan couldn't resist yet another jab, for which he took a great deal of heat. Morgan posted that King had been a hero of his — and then poked fun at King's eight marriages. To the end, the two men clearly never resolved their differences.