The Real Reason Larry King Left CNN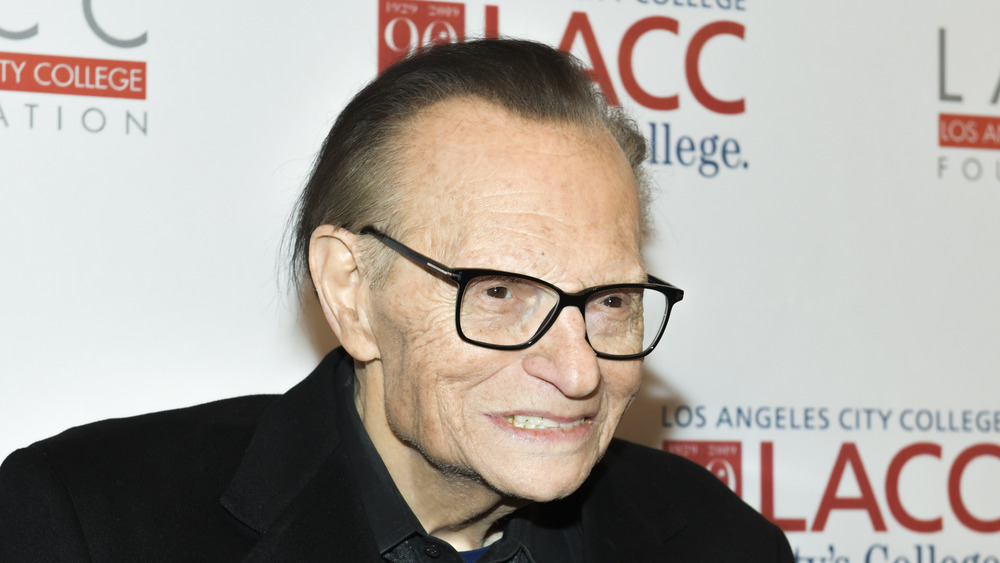 Rodin Eckenroth/Getty Images
Larry King was a CNN legend. CNN president Jeff Zucker described the news personality, saying, "His curiosity about the world propelled his award-winning career in broadcasting, but it was his generosity of spirit that drew the world to him. We are so proud of the 25 years he spent with CNN, where his newsmaker interviews truly put the network on the international stage" (via CNN). King's final sign off came with his death in Jan. 23, 2021, but his career at CNN ended a decade sooner on Dec. 8, 2010 as he concluded the final episode of what Guinness named the longest-running show with the same host in the same time slot, Larry King Live.
King's show was not canceled for talent, as longtime viewers continued to love his inquisitive nature and generous spirit. He famously prepped as little as possible for many broadcasts noting, "I'm there to learn" (via CNN). CNN would continue to license update shows from King over the years in a nod to his longtime audience (via The Wrap).
Rather, King's cancelation, instead was drawn from his, shall we say — overly generous — sharing of a messy personal life across multiple marriages and relationships. At the time of cancelation, King was in the process of divorcing his eighth wife, Shawn, after a rumored affair with his sister-in-law.
Larry King's enormous personality was both boon and bane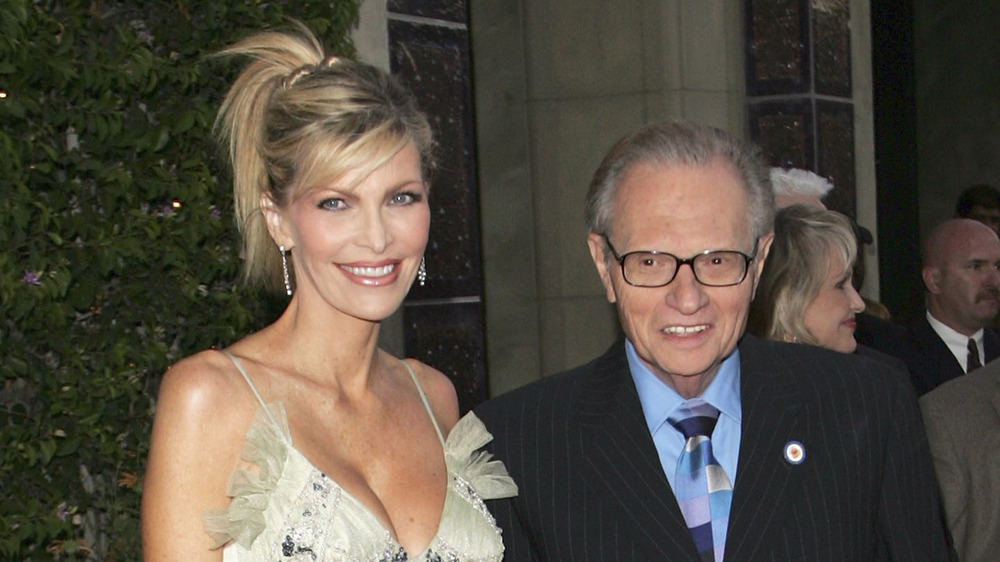 Michael Buckner/Getty Images
It may have been a perfect storm that led CNN to part ways with the longtime broadcast of Larry King Live, ending its 25-year run. Then 77-year old King released a statement at the time, as shared by The Wrap, saying, "I talked to the guys here at CNN and I told them I would like to end Larry King Live, the nightly show, this fall and CNN has graciously accepted, giving me more time for my wife and to get to the kids' little league games." There's no doubt that King, born Lawrence Harvey Zeiger had a large family to attend to, with five biological children, nine grandchildren, and four great-grandchildren. Two of those adult children tragically died in 2020 (via Fox13).
Though King's stated factors are likely quite true, from the network's perspective that complicated family life was the "final straw". A CNN Insider shared with The Wrap, "What brought this to a head was his messy personal life, and he's old — it's too much." This scandal was combined by a sudden and drastic decrease in Nielsen ratings that same year, indicating to all involved that it was time for Larry to sign off.
While King may not be brought to us live anymore, his journalistic legacy will live on. To quote King from his final CNN show, "Instead of goodbye, how about so long."