Larry King's First Job In Broadcasting Might Surprise You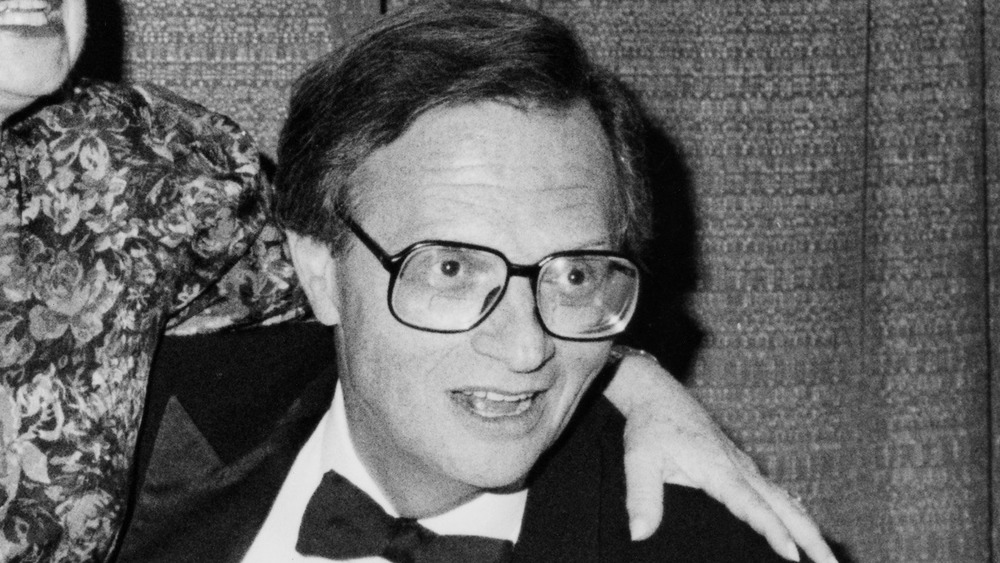 Joan Adlen Photography/Getty Images
We all know Larry King as a legendary broadcaster, who hosted his eponymous CNN talk show, Larry King Live, for an impressive 25 years, per NBC News. But how did the TV icon get his start in the industry that would make him famous? It's a good story — and it actually starts on a whole different medium. 
The kid from Brooklyn without a college degree got his first big break in radio broadcasting, per The New York Times. It was the late 1950s, and King was in South Florida, where he managed to land a gig as disc jockey on a local station, according to the Miami Herald. Of his first job, King once said, "One station, small station, hired me. They said we think you have some talent. The first person that leaves or is fired you get the job. Wow, I hung around that station. I swept the floors I watched them do news I watched them do sports ... anything just to absorb it" (via Brut). His persistence paid off.
Larry King got into a bit of trouble as a Miami radio DJ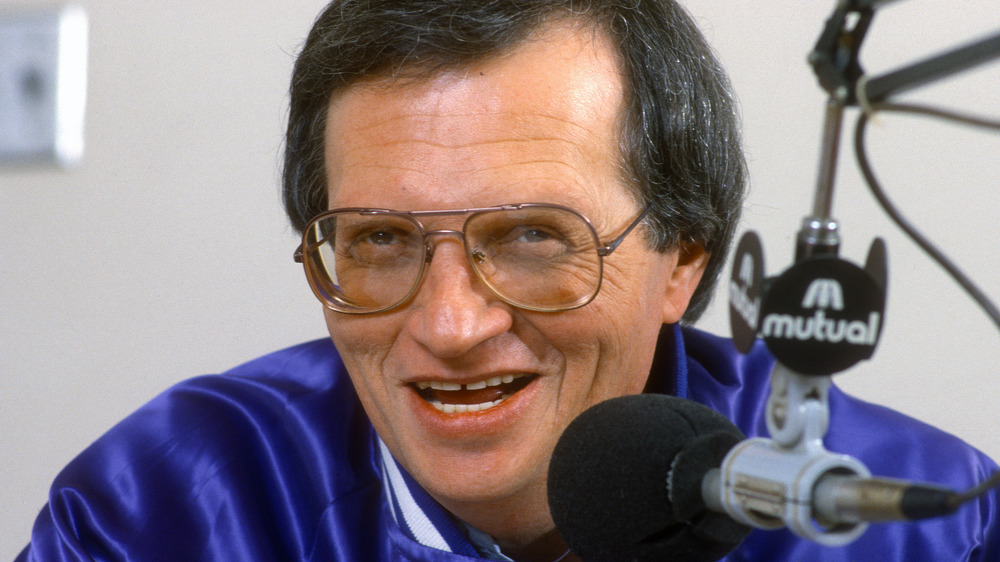 Focus On Sport/Getty Images
The future multi-millionaire would start with a salary of $55 per week, per the Miami Herald. In addition to his DJ duties, King would also do the news and sports on-air. However, there was one time King did not have his eyes on the prize in terms of his career. Being alone in the studio one night, he thought it might be a good idea to sneak out to see a woman — and just leave a record playing during his absence. Well, unsurprisingly, things did not go as planned. The needle got stuck on the record (Harry Belafonte, in case you're wondering). With dead air on his watch, King had to do some fast talking with management to keep his job.
Despite his indiscretions, King would go on to score his first celebrity interview in 1960 with singer Bobby Darin — and thus started his rise to becoming a household name.