Why Katie Couric's Trump Comments May Threaten Her Jeopardy! Hosting Gig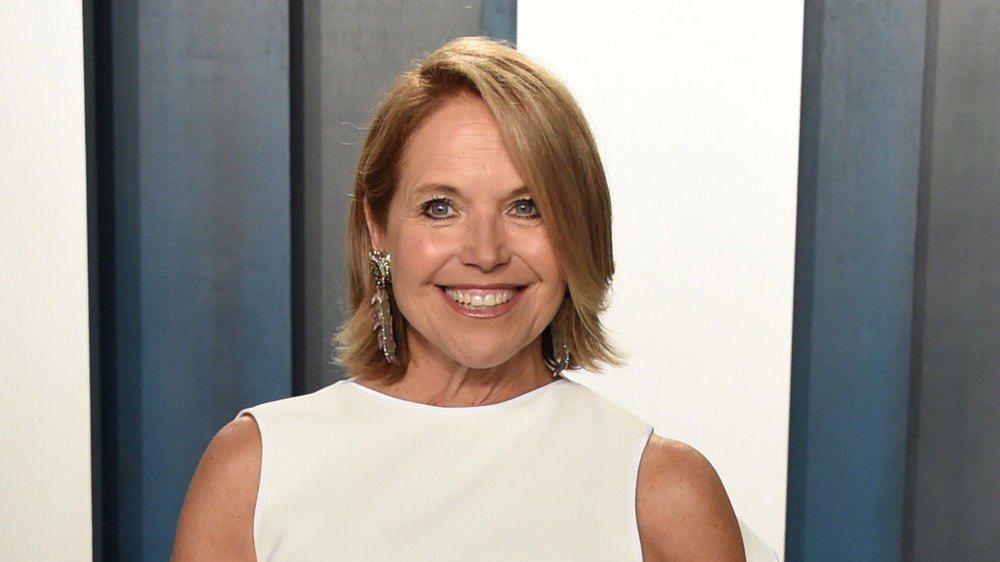 John Shearer/Getty Images
The death of Alex Trebek left Jeopardy! producers with the unenviable task of finding a suitable successor. The amiable host had been associated with the game show for so long that it almost seemed sacrilegious to replace him, but Trebek himself insisted that Jeopardy! should continue without him (via Screen Rant). Not wanting to make any hasty casting choices, the producers opted to go with a series of weekly guest hosts "who will not only help us celebrate [Trebek's] great legacy, but also bring their own touch to the show," according to the Jeopardy! website. To sweeten the deal, the show is donating the equivalent of the contestants' total winnings for the week to a charity of the guest hosts' choice.
Among the upcoming hosts are 60 Minutes' Bill Whitaker, NFL star Aaron Rodgers, and Mayim Bialik, but it seems that another famous figure may have her hosting invite yanked. According to Page Six, Katie Couric's recent politically-charged remarks are making the Jeopardy! staff rethink putting her in charge of the quiz-show answers.
Katie Couric referred to 'the cult of Trump'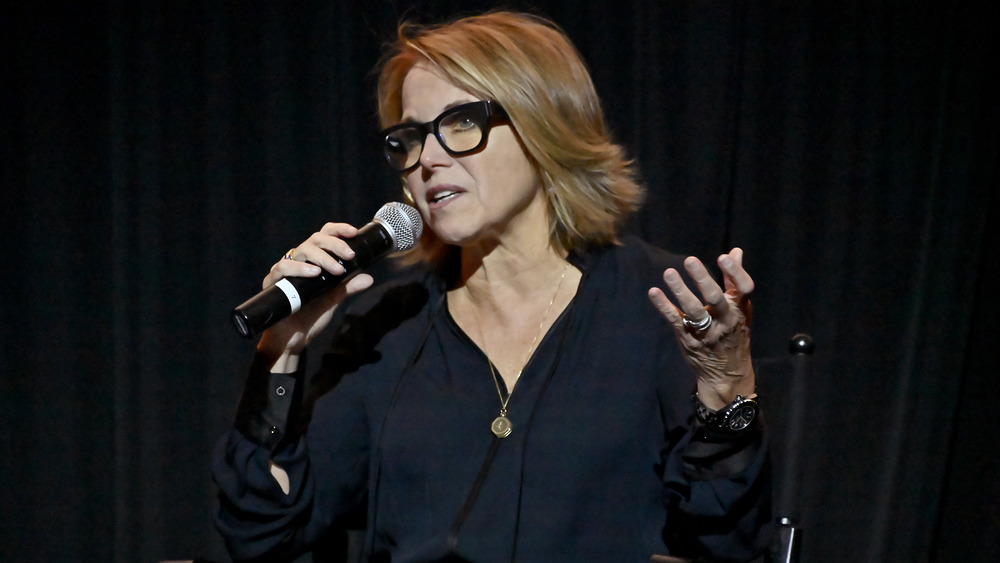 Astrid Stawiarz/Getty Images
Only last month, Couric suggested that Jeopardy! cast a woman as host, offering Queen Latifah and Tina Fey as possible candidates. Perhaps inspired by her suggestion, Jeopardy! offered her one of the guest host spots for January. Then Couric appeared as a guest on Real Time with Bill Maher on January 15, in which she and the host discussed the post-election events. The longtime journalist remarked that some Republican Congress members "are believing the garbage that they are being fed 24/7 on the internet, by their constituents, and they bought into this big lie. And the question is how are we going to really almost deprogram these people who have signed up for the cult of Trump." Jeopardy! producers are reportedly concerned that her anti-Trump sentiments may not sit well with the show's largely conservative audience. An insider told Page Six, "At the very least, she already appears to have ruled herself out of being the permanent host of the show." 
Some are comparing this kerfuffle to the one surrounding Jeopardy! champ Ken Jennings, who found himself having to answer for some ill-advised tweets before his own guest-hosting stint on the show (via USA Today). Couric has yet to comment on the Real Time interview, though it seems unlikely that she would apologize for her views on Trump. In a tweet she posted on President Biden's inauguration day, she noted that former presidents Clinton, Bush, and Obama came together for the occasion, adding, "This is what leadership looks like."