The Truth Behind Kristin Cavallari And Jay Cutler's Latest Instagram Post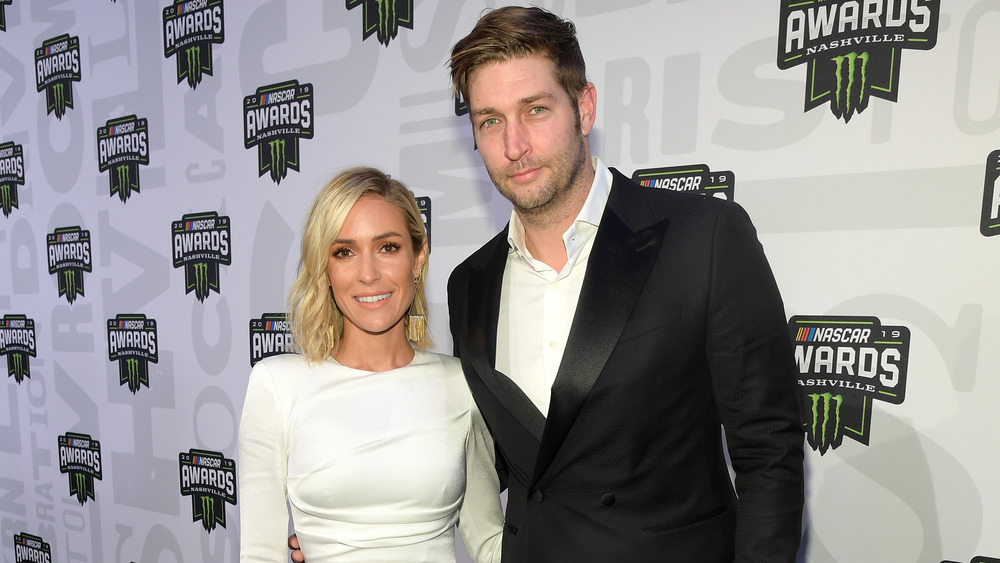 Jason Kempin/Getty Images
Last year, a shocking split between Kristin Cavallari and Jay Cutler — after a decade together — made headlines. The reality TV couple share three children, Camden, Jaxon, and Saylor, so of course it was sad to see them separate. But since the breakup, Cavallari has made it clear she is much happier, sharing on her birthday in part, "I feel like I'm back to my old self and it feels really damn good."
Given the sense that the couple is happier moving on from their marriage, it was surprising to see them back together again in a new Instagram post over the weekend. As a caption to a photo she shared reunited with her ex, the mom of three wrote, "The world is full of users. 10 years. Can't break that." Cutler shared the exact same post on his Instagram. 
Of course, given the content of the message and the cute image of the former beloved couple, the internet immediately began speculating that Cavallari and Cutler were working on their relationship (via E! Online).
Why Kristin Cavallari and Jay Cutler shared a post of them together
Fans were quick to share their theories about the meaning of Cavallari's post, with one commenting, "Here for whatever this means!" Some fans begged the stars to get back together, while one follower shared this optimistic comment: "Nobody is going to break your bond you guys are parents of beautiful children!" Another one of the fashion maven's 4.1 million followers commented, "It means they are going to co-parent like rockstars...doubt they are back together. (...but secretly hopeful?)."
But a source told E! that people shouldn't read too much into the photo, saying about the former spouses, "They are friends and they are single. They will always have each other's back." Meanwhile, TMZ theorizes that the post was intended to put an end to rumors that the couple's divorce is contentious.
It's also worth pointing out that despite rumors Cavallari and Cutler are reconciling, both have already reportedly dated other people, with the former football player being linked to Southern Charm's Madison LeCroy (via Us Weekly). In fact, the blonde beauty shared what many interpreted as a reaction to the post on her Instagram, noting she was "unbothered." Meanwhile, the Laguna Beach alum is currently dating Jeff Dye.