What It Really Means When You Have A Mole On Your Face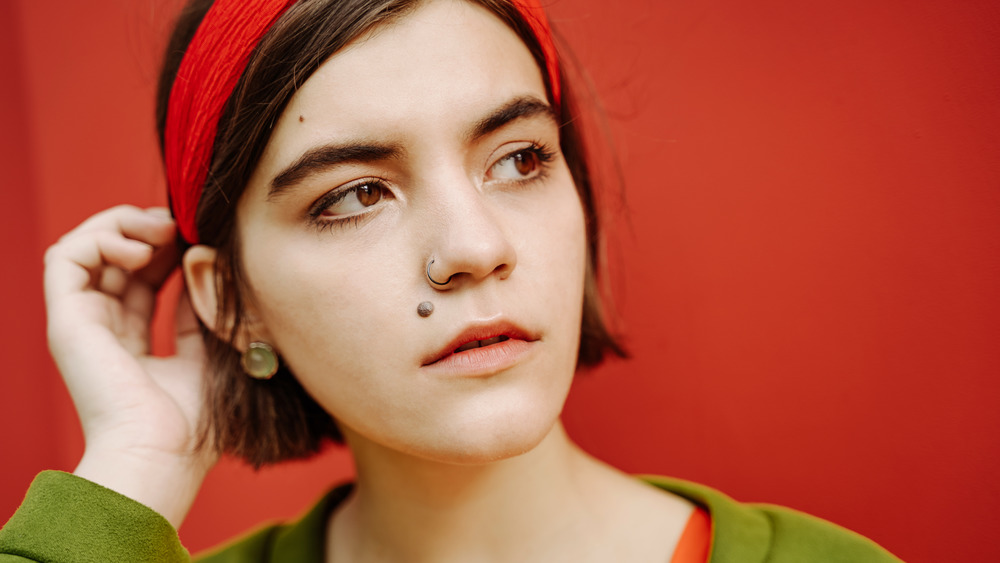 Shutterstock
A mole on your body is way more than just a mole on your body depending on where it is and who you're talking to. If you follow Chinese astrology, the placement of where you might find a mole can tell a lot about who you are as a person. For instance, according to The Daily Mail, your moles can reveal things like your personality, your future, and even your health. Moles on your face, in particular, have a lot to say. 
The Feng Shui Beginner actually has a diagram that you can check out to see what each mole on your face means depending on where its placement is. For example, a mole right outside your eye could mean "you have money luck and many good friends," and a mole on your chin could mean you are someone who is "always on the move." 
The Times of India believes that if you have a mole on your forehead you are probably a pretty confident person, and someone with a mole in-between their eyebrows has been endowed with a lot of wisdom. So, it seems what started out as just a mole on your face could actually be as useful to you as knowing your enneagram or astrological sign. 
Which moles are the luckiest?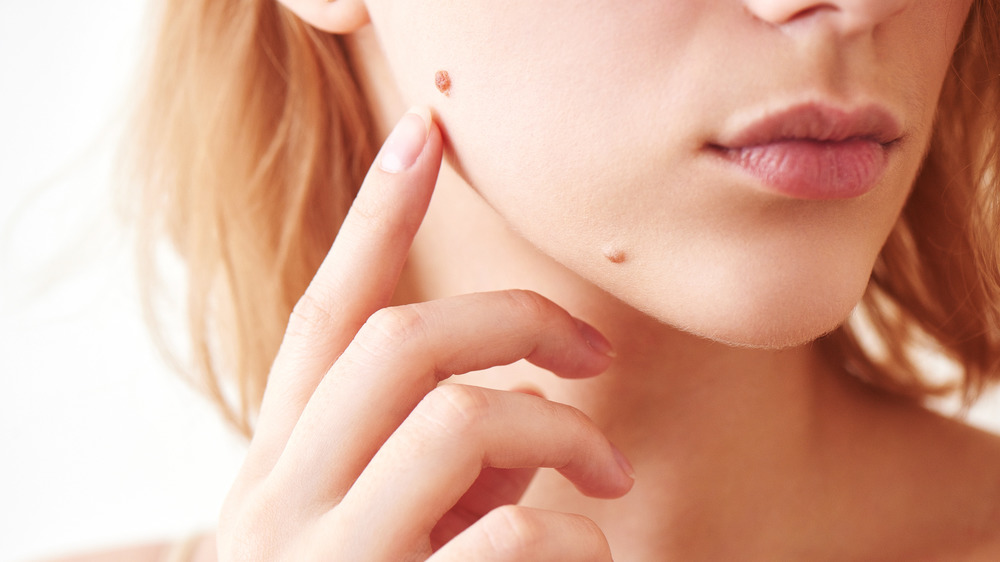 Shutterstock
According to Your Chinese Astrology, the meaning also varies whether it's on a man's face or a woman's. Since the placements differ, you want to make sure you're looking at the right diagram when determining what your moles means. The color of your mole can also change the reading as well. According to Rgyan, it is seen as very lucky for a female to have a red mole, whereas the black moles can either be lucky or unlucky depending on where they lie. 
Also, out of all the places you can find moles on your body, the face has the most lucky spots, according to The Times of India. Out of the nine luckiest mole placements, the face has five. That includes your forehead, eyebrows, eyelids, lips, and near your lips. Even though you haven't won the lottery, your mole could be bringing you good luck in other ways. 
That's why you should consider loving your mole more than you already do, according to Bustle. Not only do you have something in common with some iconic celebrities like Marilyn Monroe, but you're destined to have a pretty prosperous life.