The Real Reason You Recognize The Actor From Geico's Captain Ahab Commercial
Geico is known for its commercials that have shown off mascots such as an iconic gecko, a caveman, and a talking camel. Now the insurance company is featuring a well-known literary character in one of its ads.
The commercial sees Captain Ahab, the one-legged ship captain from Herman Melville's Moby Dick, helping a woman find a place to park her vehicle in a lot. The captain is played by actor Steve Coulter. He may have looked particularly familiar to fans of the horror genre, as he has been in several of James Wan's films. Wan, of course, is a director, screenwriter, producer, and comic book writer known for co-creating the Saw and Insidious franchises and is the mind behind The Conjuring Universe.
Coulter portrays Father Gordon in The Conjuring, The Conjuring 2, and Annabelle Comes Home, as well as Carl in Insidious: Chapter 2 and Insidious: Chapter 3.
Steve Coulter is best recognized for his roles in James Wan's movies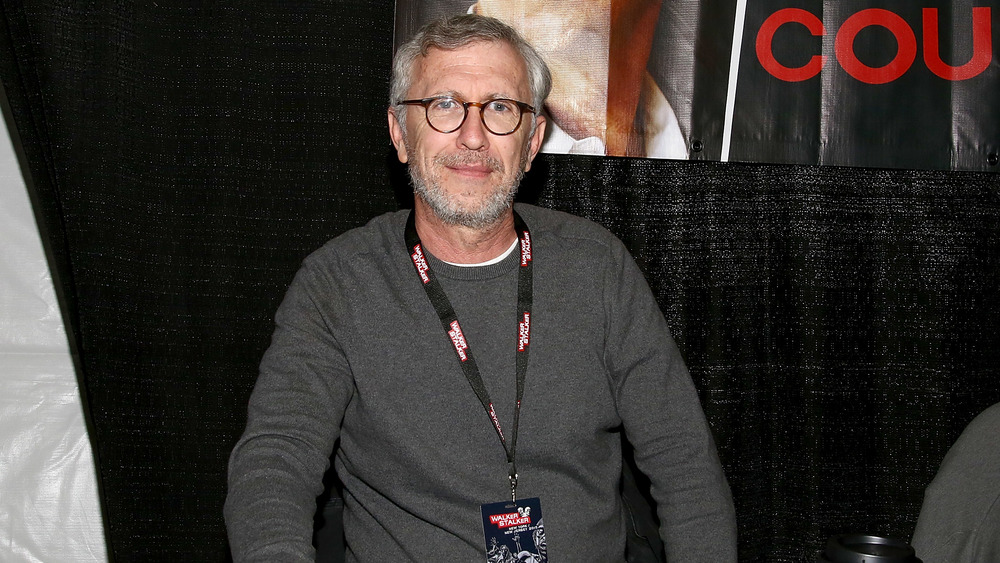 Paul Zimmerman/Getty Images
Steve Coulter's IMDb page lists out several producer, writer, and director credits and says that he has been acting since the 1990s. In fact, he has appeared in popular films like The Hunger Games and Anchorman 2: The Legend Continues and on successful TV series such as Dawson's Creek, Prison Break, The Walking Dead, and Yellowstone. And as mentioned, he has been part of several James Wan projects as well. In fact, he will again portray Father Gordon in the upcoming Conjuring: The Devil Made Me Do It, due out in the summer of 2021.
However, with this new Geico commercial, Coulter may become more recognized for his role as Captain Ahab than any of his previous works. According to Ad Age, the insurance commercial premiered on "CBS Overnight News" and received an attention score of 89.71. What's more, the outlet reports that the new ad accounted for over 8 billion impressions.