Abby Lee Miller Pens A Heartwarming Message To Dance Moms' Alum Jojo Siwa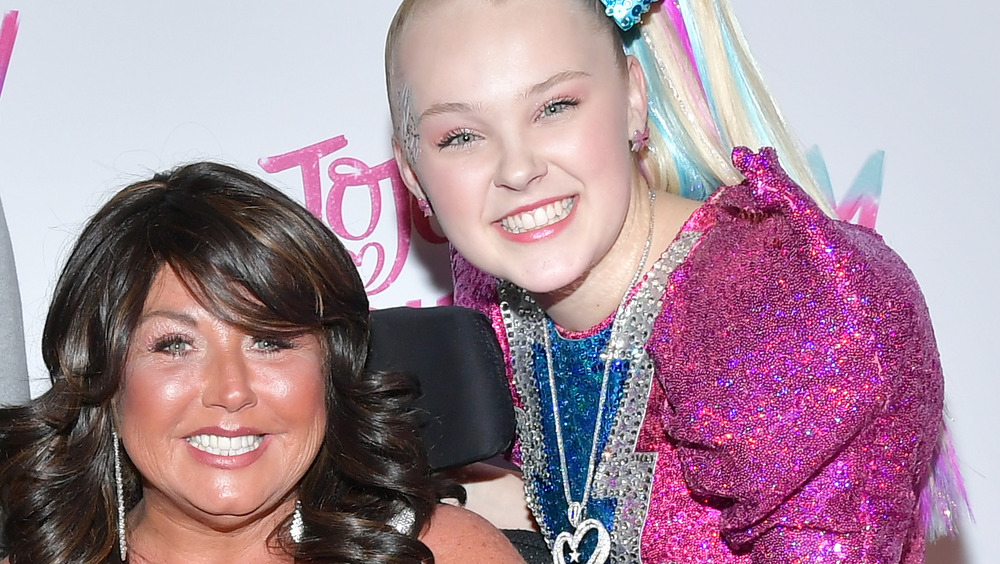 Amy Sussman/Getty Images
Abby Lee Miller spoke out in support for Jojo Siwa on Instagram on Saturday after the 17-year-old former Dance Moms cast member confirmed she is a part of the LGBTQ community.
After starring on two seasons of her Lifetime series with Siwa, beginning in 2015, Miller posted a series of throwback photos of the two of them, along with a special message for the teen in which she applauded Siwa for being a "shining example" for other children (via IMDb).
"I always knew the world would be a more colorful, positive, sparkly place with a kind, loving, dazzling triple threat like you in it – a shining example for the kids out there to live their BEST lives each and every day. *You put your heart on the platter! (If you know you know) Love you kiddo!!! Keep making me proud," Miller wrote in the January 23 post.
After seeing the statement, Siwa offered a response, telling her ex-dance instructor, "Love you!!!"
As fans may have seen, Siwa came out days ago after sparking speculation with a Twitter video in which Lady Gaga's "Born This Way" was featured and later sharing a second clip in which she was seen dancing in a post shared by the Los Angeles-based Pride House.
"Now you're one of us...," the second video was captioned.
Jojo Siwa talks to Abby Lee Miller more than anyone from Dance Moms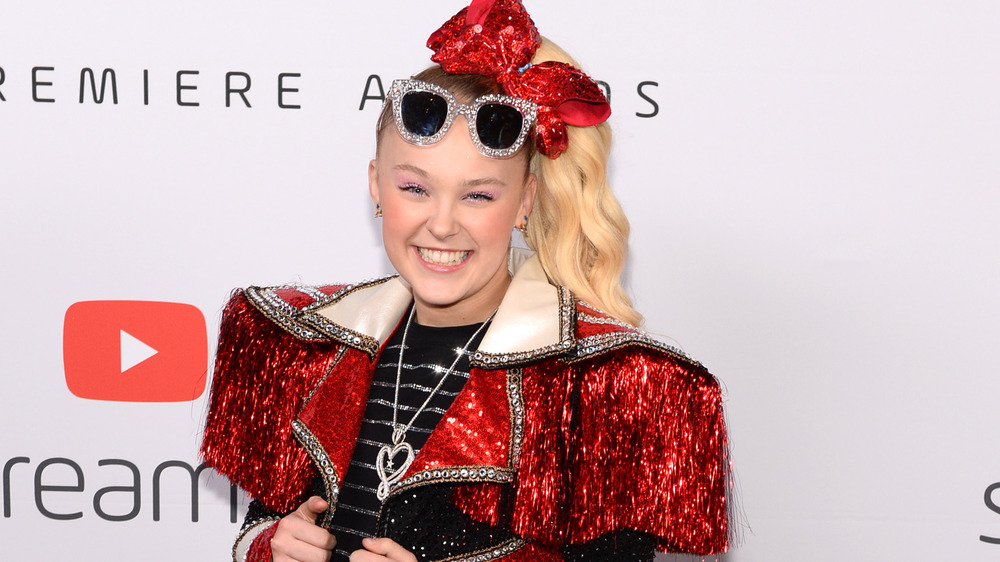 Andrew Toth/Getty Images
While a number of Dance Moms stars are no longer speaking to Abby, Siwa made it clear that she was very much in touch with her former coach after Miller spent eight months behind bars for bankruptcy fraud.
"I actually talk to Abby the most out of anybody from the show. She's great," Siwa told Us Weekly magazine in May 2020. "I think Abby got hurt by a lot of people and it's really, really, really sad that a lot of the people don't talk to her anymore. The same thing with a lot of the producers from Dance Moms. It's just sad because Abby really is a good person. Even though you see her yelling and screaming at children on TV, like Abby made seven stars. I wouldn't be doing this if it wasn't for her."
After seeing Miller's supportive statement to Siwa on Instagram, a number of social media users weighed in.
"We love a supportive dance teacher," one person wrote. "Powerful women supportive powerful women," another shared. "We really do love to see that." "Legends supporting legends," a third fan stated.