Why JoJo Siwa's Latest Video Has Twitter Speculating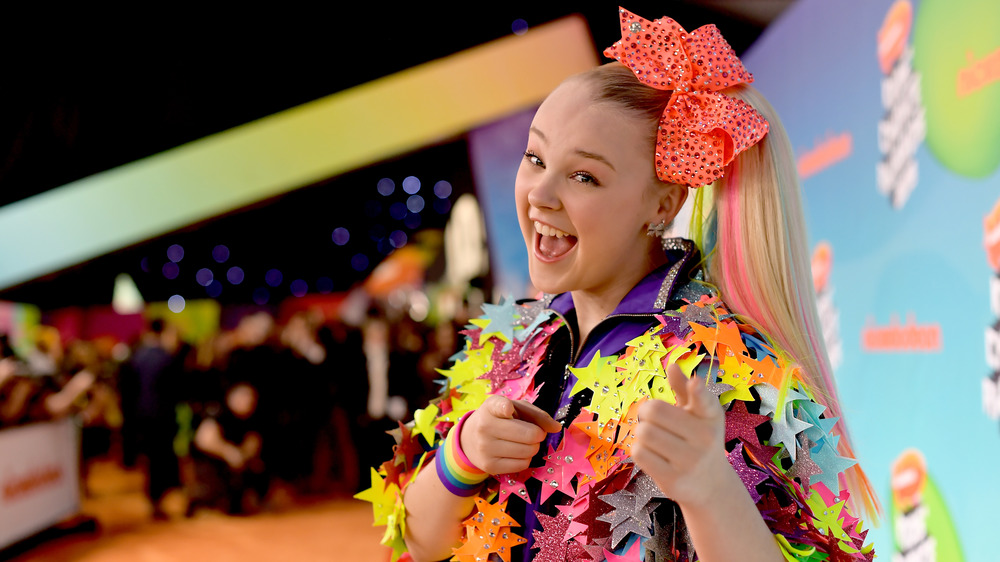 Matt Winkelmeyer/Getty Images
Teen sensation JoJo Siwa has come a long way since Dance Moms. The social media superstar is so far removed from the reality show that originally made her famous it's easy to forget that's how Siwa first came into our lives. These days, the born performer is a bonafide brand with more than 12 million YouTube subscribers and 10 million followers on Instagram, all of whom are hanging on her every word. Siwa has a jaw-dropping personal fortune, too. 
She recently showed off her decked-out, kid-friendly pad on MTV's Cribs, further solidifying her status as one of the most famous people in the world right now. However, her rise hasn't been without controversy, with the energetic performer recently forced to comment on an inappropriate board-game marketed with her image. Her latest statement, however, is making waves for all the right reasons. If it's indeed what it appears to be, Siwa deserves nothing but love. 
Did JoJo Siwa just low-key come out?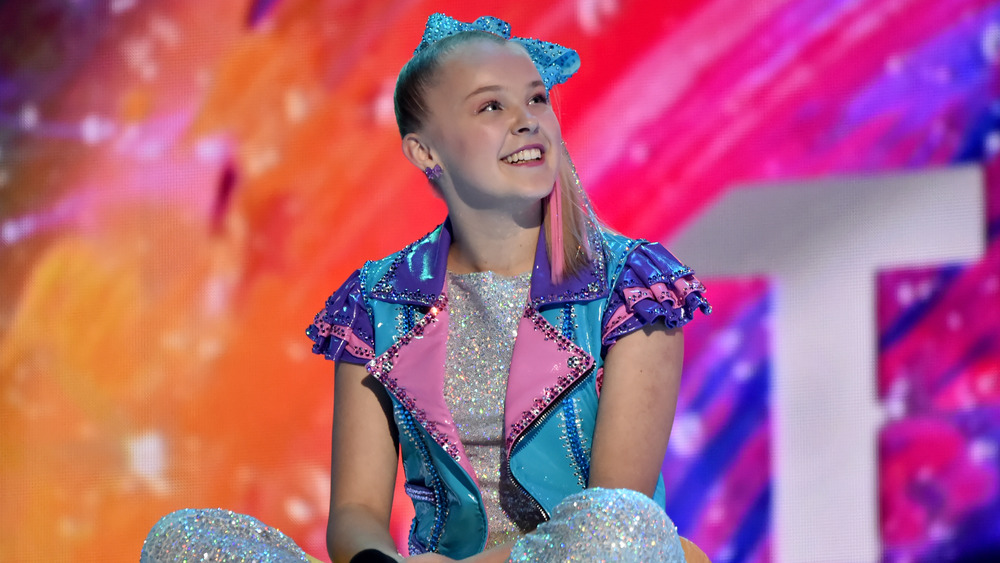 Kevin Mazur/fox/Getty Images
Siwa shared a video on TikTok in which she's dancing enthusiastically to Lady Gaga's queer anthem "Born This Way," which was recently utilized in the emotional finale lip-sync of RuPaul's Drag Race Holland. She also danced in another video, posted a little while later by the Los Angeles-based collective Pride House, captioned, "Now you're one of us..." Queer journalist Yashar Ali speculated this may be the teen's way of coming out, which is a huge deal particularly considering she's "at the height of her fame" and has a massive following comprised predominantly of kids and tweens. Other Twitter users were understandably excited, while some pointed out Siwa's apparent queerness has been obvious for a while. 
However, several commenters were quick to note Siwa hasn't specifically said anything herself and advised fans not to jump to conclusions just because she likes Lady Gaga and rainbows. The social media star broke up with boyfriend Mark Bontempo in late 2020, as Seventeen reported at the time, and has never been linked with any women publicly. It's worth noting that, regardless of Siwa's personal sexual orientation, which she may not choose to share, the YouTuber confirmed during a 2018 Q&A session led by drag queens Izzy Uncut and Poppy that being a gay icon is something she absolutely loves.