Movie Relationships That Are #Relationshipgoals
This content was paid for by Netflix and created by The List.
As Valentine's Day draws near, it's important to celebrate properly with a dose of some Grade A cinematic couples. After all, not much beats a nice romantic film to set the mood on February 14. But with so many swoon-worthy love stories available to stream, it's hard to know what you should put in your queue. Not sure where to start looking? Fortunately, here are plenty of adorable duos waiting to be streamed on Netflix.
Ahead of the arrival of Cupid's favorite day, we wanted to look back on some of the movie matches that redefine the concept of #relationshipgoals. From the ancient immortals who melted us with their poetic lines to the young loves that have the stuff to make it last, here are the movie relationships that get our hearts thumping.
Joe and Nicky - The Old Guard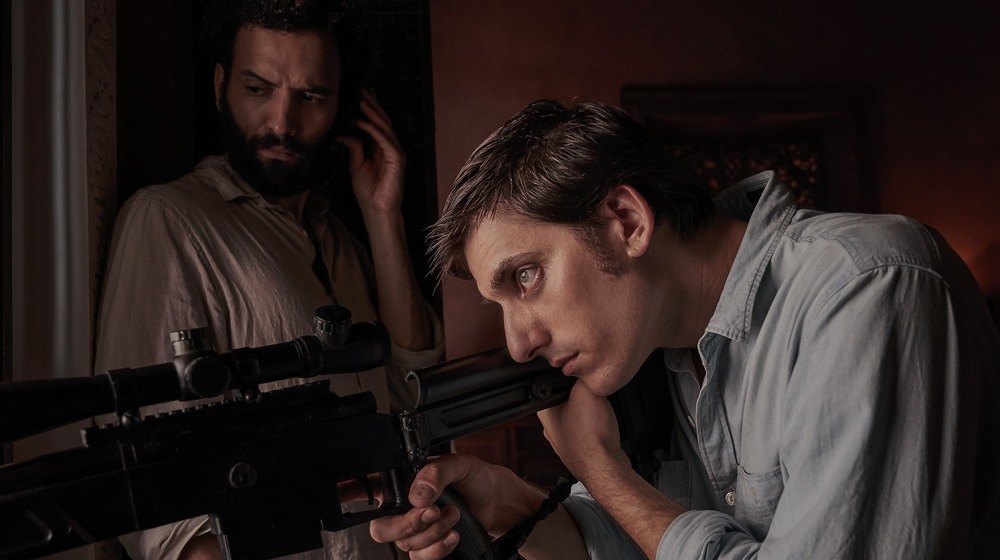 Netflix
It might have taken them a few hundred years but Joe (Marwan Kenzari) and Nicky (Luca Martinelli) from The Old Guard have truly figured out what it means to be someone's forever love. The pair started out as mortal enemies, fighting on opposite sides of the Crusades in the Middle Ages. But after they each discovered they are two of the very few semi-immortal creatures that exist in the world, they became allies — and then some.
The scene in the movie in which Joe explains exactly how much Nicky means to him rightfully took the internet by storm, because who wouldn't want to be described as someone's "moon" and to be loved "beyond measure and reason"? Not only are Joe and Nicky simultaneously enigmatic and adorable as a couple, but they're also ferocious fighters who will stop at nothing to save each other and their friends. All is fair in love and war, and Joe and Nicky have proven that to be true for centuries.
Lara Jean and Peter - To All the Boys I've Loved Before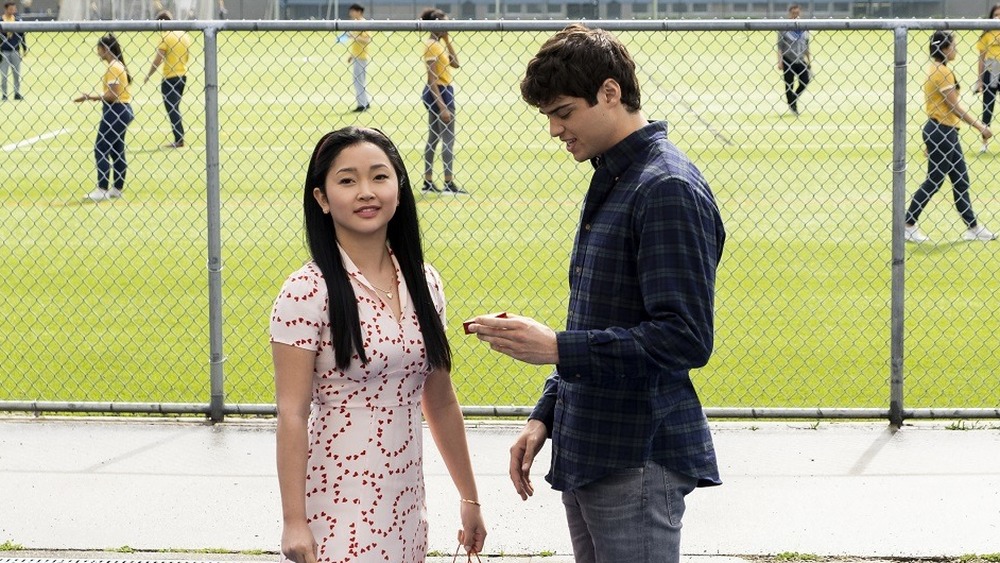 Netflix
Lara Jean Song Covey (Lana Condor) and Peter Kavinsky (Noah Centineo) from To All the Boys I've Loved Before are the ultimate teen screen couple. Lara Jean's onetime crush on Peter is first revealed when her sister sends out the love letters Lara Jean has written in secret. So what do they do? The two pretend to date to avoid an even more awkward situation with her other, more current crush and to make his ex-girlfriend jealous at the same time. After a while, though, all of their make-believe PDA gives way to very real emotions. Even the arrival of another hunk that used to have her attention isn't enough to tear them apart.
Sometimes Peter can be a bit clumsy when it comes to expressing himself to Lara Jean, but he always comes through with the right words in the end. And when he does decide to make a grand gesture, it's impossible not to get vicarious butterflies by watching the two fall further and further in love.
Abbie and Sam - Irreplaceable You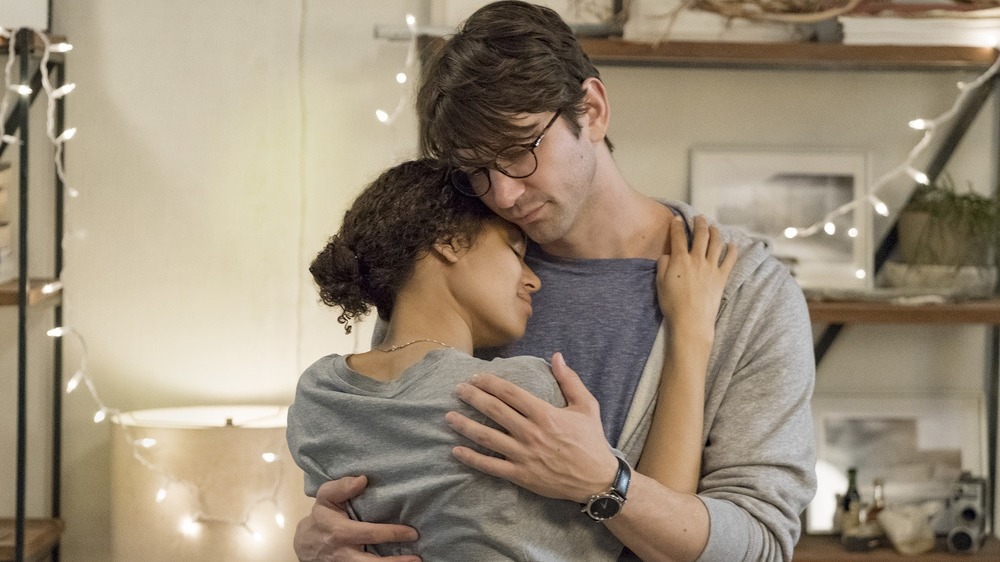 Netflix
Abbie (Gugu Mbatha-Raw) and Sam (Michiel Huisman) take the concept of "'til death do us part" to all-new levels in Irreplaceable You. The two first meet as children on a field trip and go on to become a deliriously happy and inseparable couple as adults, with plans to marry and have children as their careers continue to thrive. Unfortunately, their future is put on hold — likely forever — once Abbie receives a cancer diagnosis with a very poor prognosis.
As Abbie tries to process her own mortality and cope with the probability that her treatments may not work, she helps Sam to prepare for a world without her by teaching him to run their household alone and by secretly plotting to introduce him to the world of dating he missed out on by being in a lifelong relationship. Sam is just as unselfish as Abbie, though, so the more she pushes him to think about a future without her, the more impossible that is to imagine for both of them.
Alex and Elliot - Alex Strangelove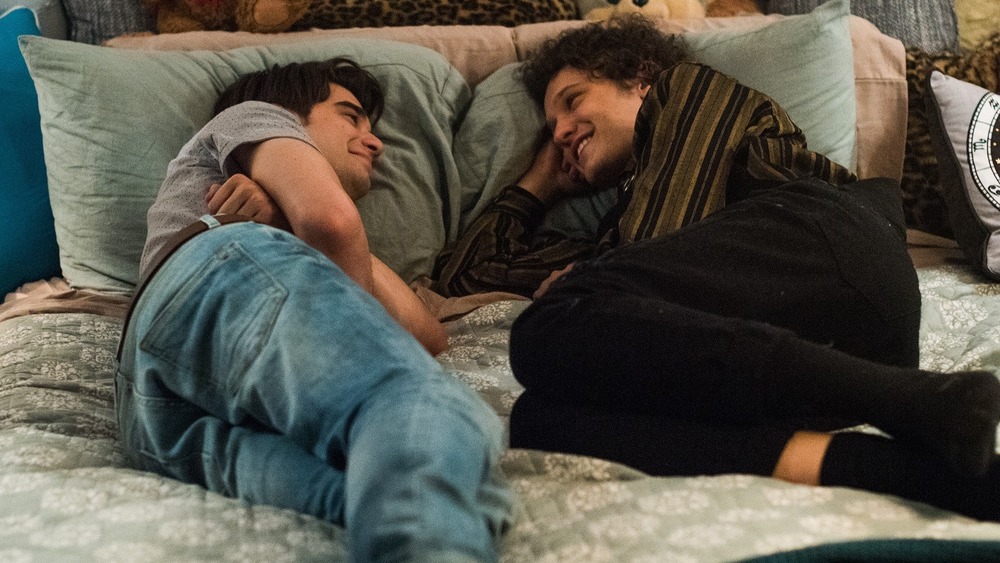 Netflix
You never forget your first love, especially when that special someone introduces you to a part of yourself you didn't realize was there. In Alex Strangelove, Alex Truelove (Daniel Doheny) struggles to understand why he's so hesitant to take his relationship with his best friend-turned-girlfriend Claire (Madeline Weinstein) to the next level. Until, that is, he meets Elliot (Antonio Marziale), an openly gay teen who is willing to talk him through those concerns.
Alex and Elliot bond over their intimate conversations — and impromptu B52s dance parties, of course — and eventually Alex realizes that he may have feelings for Elliot, who has been forthright about his crush on Alex. Elliot is as patient as he can be as Alex explores his new feelings and how to open up to their high school society about them. And when Alex is finally ready to make it official with Elliot, he welcomes his new beau with the kind of warmth and light that makes every heart soar.
Lona and Bennett - Candy Jar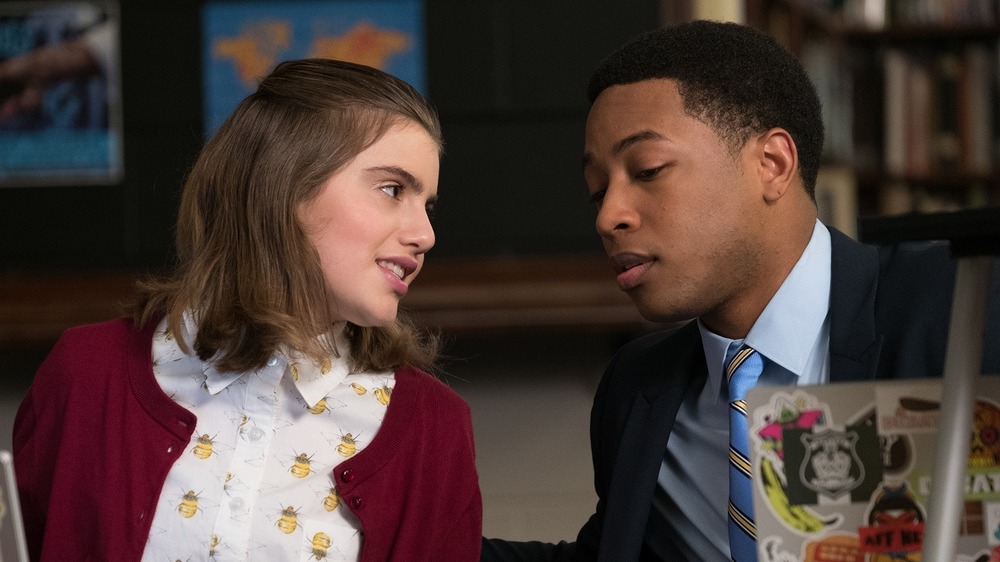 Netflix
They say that opposites attract, and that's certainly the case with Lona Skinner (Sami Gayle) and Bennett Russell (Jacob Latimore) in Candy Jar. At the beginning of the film, the two seemingly cannot stand one another as they compete for the leadership title — and, thus, college application credentials — of being named the president of their two-person debate club. They disagree on nearly everything, and their feud even extends to their mothers as they compete to make it into the state championships.
But once they're forced to work together for the same goal, Lona and Bennett find that they have a lot more in common than they'd previously care to admit. They begin to become partners both on the debate stage and far away from school. As cantankerous as they once were, once the proverbial gloves come off, the two make for a pretty adorable young couple who understand each other's ambitions and experiences unlike anyone else ever could.
Elle and Noah - The Kissing Booth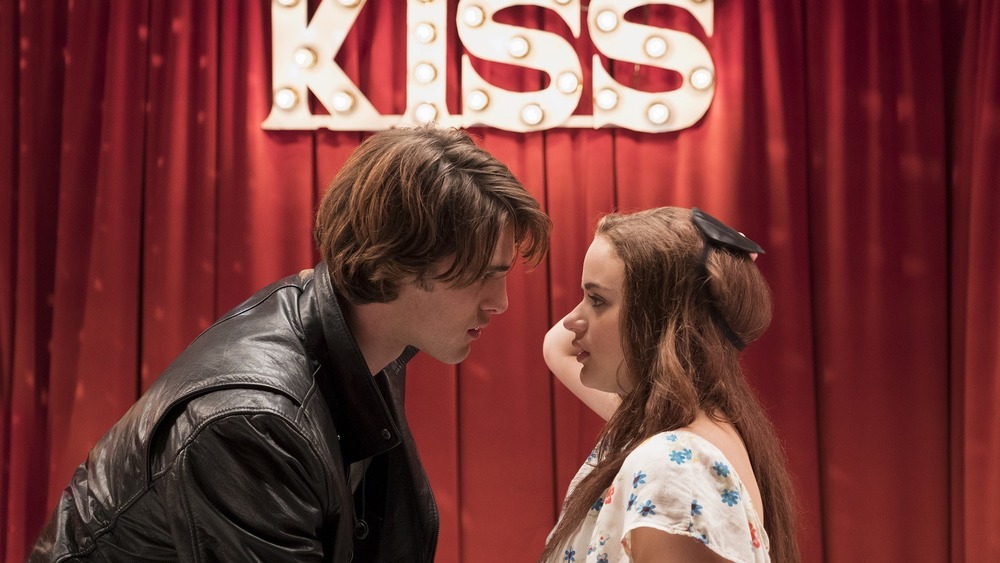 Netflix
The forbidden fruit is always the sweetest. Such is the case in The Kissing Booth, when Elle Evans' (Joey King) entire friendship with her bestie Lee Flynn (Joel Courtney) is predicated on a written rule that she must never date his handsome older brother Noah (Jacob Elordi). Not only does she harbor a major crush for Noah, but she unexpectedly gets the chance to kiss him when they're paired at their school's kissing booth fundraiser event. After that, they have to work hard to make Lee comfortable with their relationship, and then there's no turning back for Elle and Noah. After all, how could any girl resist a beau who dresses up as Batman to surprise her?
Even as distance and other attractive new friends create new moments of jealousy between them, Elle and Noah are still far too endgame to allow these minor complications to truly interfere. They not only have the benefit of knowing each other for years before becoming a couple, but all the secrecy that they endured at the start of their relationship has only strengthened their bond.
Addie and Louis - Our Souls at Night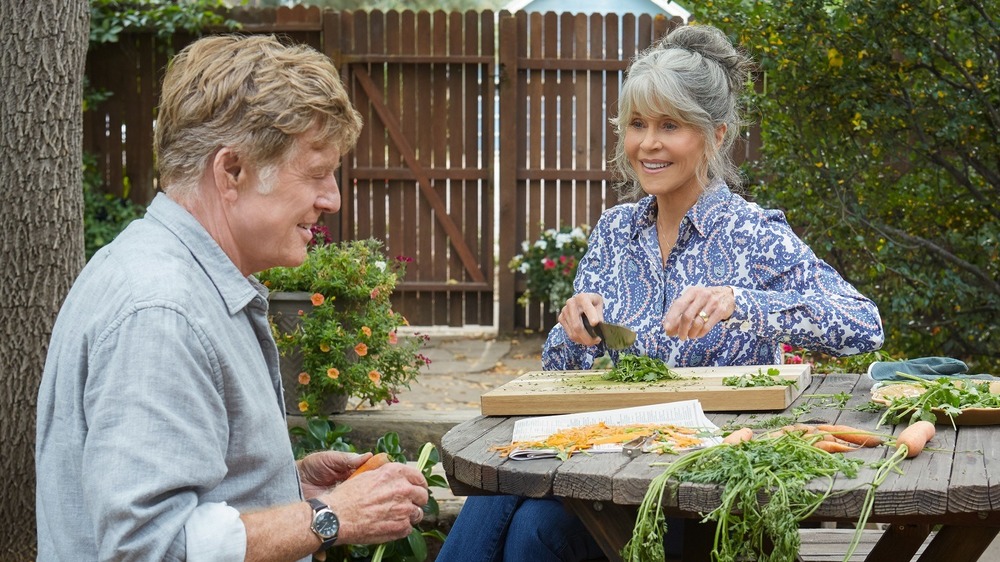 Netflix
You're never too old for a solid cuddle buddy system. In Our Souls at Night, long-time neighbors Louis Waters (Robert Redford) and Addie Moore (Jane Fonda) decide to spend some quality time together to grapple with their individual loneliness. They've both lost their spouses and have lived in the same neighborhood for decades without ever really getting to know each other. So, instead of continuing to remain friendly strangers, they make a plan to platonically share a bed for a while so that they can sleep soundly in the company of someone else for a change.
As they spend more and more nights together, though, their connection becomes about so much more than a warm body in the bed. They share a tenderness and realism together that only decades of experience can inform. Even more importantly, they develop a genuine friendship that's built to last, even when their arrangement becomes a bit inconvenient for their families' needs.
Harper and Charlie - Set It Up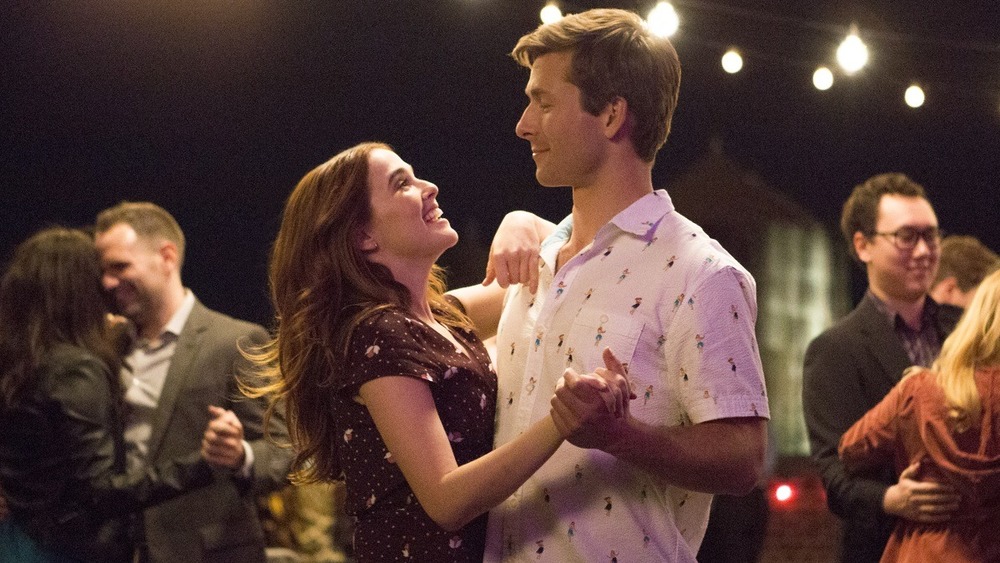 Netflix
Sometimes being a matchmaker backfires in the best way. In Set It Up, Harper Moore (Zoey Deutch) and Charlie Young (Glen Powell) find common cause when they realize they both have miserable bosses with nothing better to do than to work — and to make them work around the clock right alongside them. The two team up for a scheme to give her boss Kirsten (Lucy Liu) and his boss Rick (Taye Diggs) a nudge to begin a romantic relationship with one another. And while they hit a few snags along the way, their mission is successful...for a little while, at least.
Meanwhile, Harper and Charlie discover that despite their own differences, they tend to have a whole lot of fun when they are together, whether it's dancing terribly on purpose or scaling the fire escape with a big pizza pie. Needless to say, it's not just their bosses who get charmed by them playing cupid, and these two sassy twenty-somethings make for a perfectly imperfect pair with a shared can-do spirit.
Jessica and Boone - The Incredible Jessica James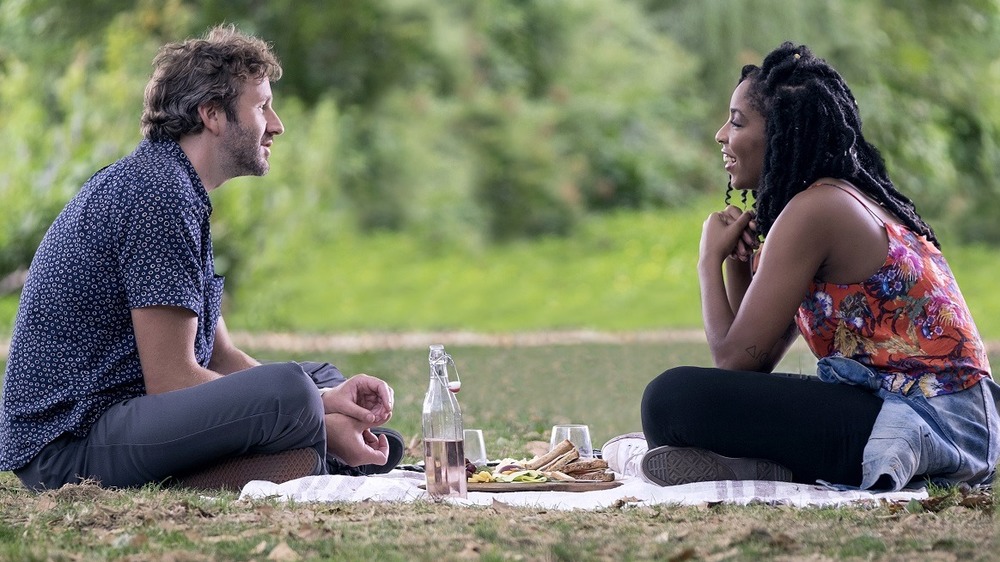 Netflix
Empathy goes a long way to helping someone get over a breakup — especially when there are two broken hearts on the mend. In The Incredible Jessica James, the titular Jessica (Jessica Williams) is in a great place professionall,y but cannot seem to stop thinking about her ex-boyfriend Damon (Lakeith Stanfield) at inconvenient times. Ordinarily, her tendency to talk about Damon nonstop would be a hindrance to a budding relationship, but when Jessica is sent on a blind date with Boone (Chris O'Dowd), she finds that he has a similar problem with obsessing over his own former flame.
The two decide to work together by following each other's exes on social media instead of their own and to give each other a chance at romance in the meantime. Not only does Boone have some very adventurous ideas for their dates, but he also respects her moxie as a complicated, fiercely independent, and self-assured woman.
Dawsey and Juliet - The Guernsey Literary and Potato Peel Society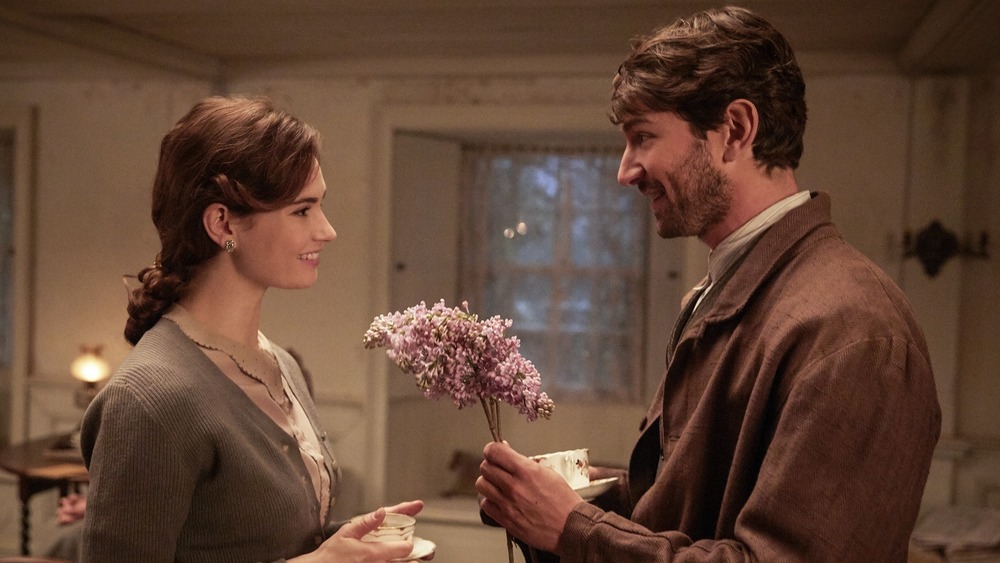 Netflix
There's nothing like a shared love of literature to bring two wordsmiths together. In The Guernsey Literary and Potato Peel Society, London-based author Juliet Ashton (Lily James) is compelled to visit the island of Guernsey after receiving a letter from Dawsey Adams (Michiel Huisman), who asks about acquiring some new books on behalf of his local club. The Guernsey Literary and Potato Peel Society was inadvertently formed during German occupation of the island during World War II as a means of keeping the townsfolk together, and Juliet is instantly fascinated by the group and wants to write about them.
Although she's newly engaged to her boyfriend Mark (Glen Powell), Juliet cannot help but fall for both the community as a whole and the humble hunk Dawsey, both of whom give her a new sense of belonging and purpose. Eventually, Juliet realizes her affection for Dawsey, and the two are then free to share in their love of books and enjoy the chance to write their own new storybook romance together in their little piece of paradise.