The Stunning Transformation Of Wendy Williams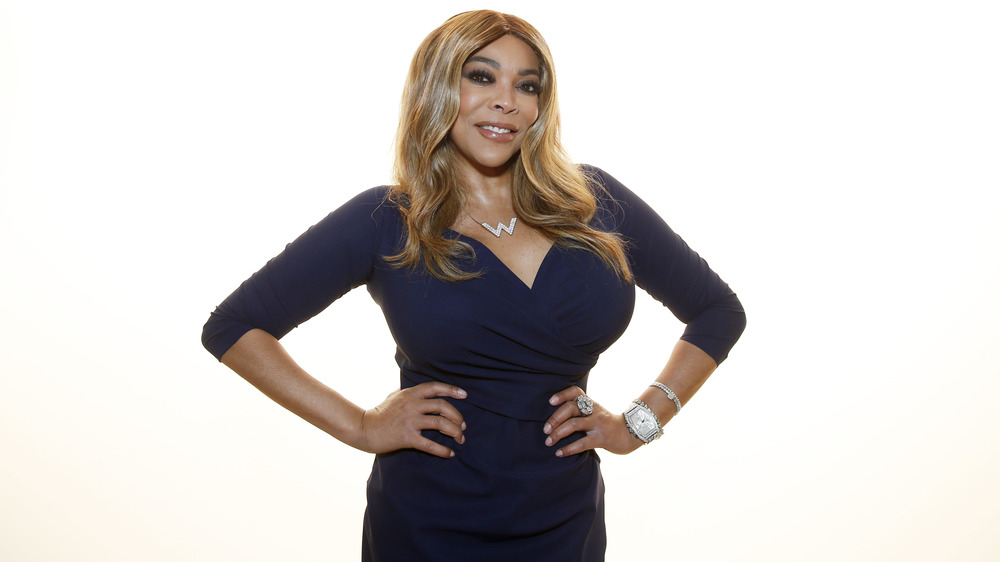 Dominik Bindl/Getty Images
The weight loss journey of Wendy Williams has come a long way over the past four years. The List first reported on the television personality's transformation in 2017 when she lost 50 pounds. She told People at the time that her secret was "slow and steady." "It's not going to happen overnight. I no longer believe in fad diets, crash diets," Williams told the outlet. "I don't believe in diet pills. I don't want my heart to race and pop out of my chest."
Williams' struggle with weight started as a child: "My first diet was in the first grade. Tuna fish and mustard with yogurt on the side. Weight was a big thing for me to overcome" (via People). Today, the talk-show host has fully embraced her "slow and steady" affirmation and continues to take it to heart. Williams is a pescatarian and the rest of her family are vegetarians (per The Cut). She follows a healthy, well-balanced diet and is a fan of all things green and leafy. 
"I love lentil soup. I love greens — spinach is my favorite," she told The Cut in 2017. "I love kale, avocado, and cauliflower." As for her workout regimen, it's Pilates. "That's the most I can do," Williams said. "I'm not going to run on your track and I'm not going to balance on your ball, but Pilates raises your heart and keeps you limber." But like many of us, the celebrity host has struggled with the recent quarantine weight at home.
Wendy Williams says a change happened when she turned 50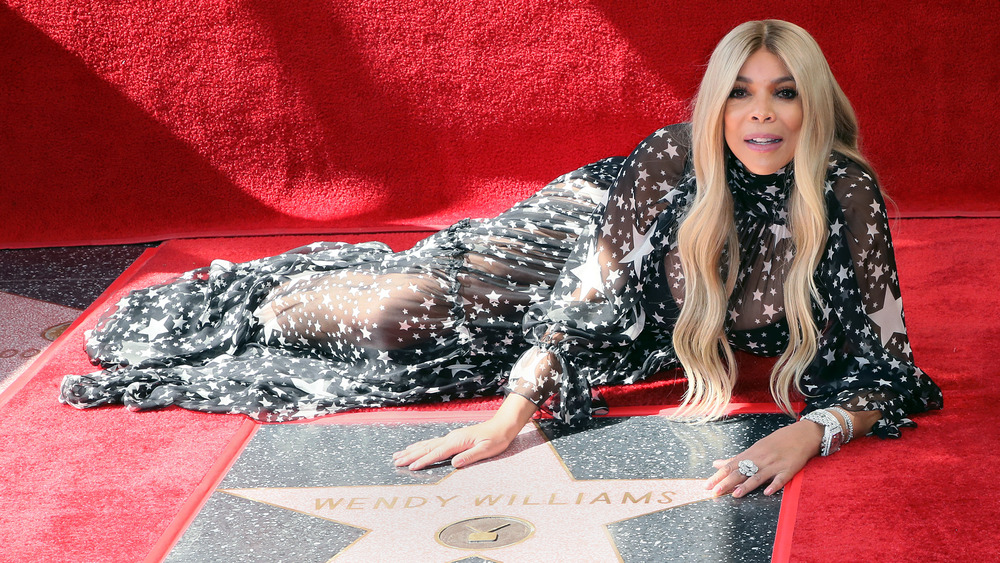 David Livingston/Getty Images
During a sit-down on her talk show in September 2020, the 56-year-old shared with her viewers how she dropped her "quarantine 25," or weight she gained while staying at home during the COVID-19 pandemic. Her new regimen was simple; she just got tired of food. "And I didn't do it on purpose. It's just that food became disgusting to me," Williams shared on her show. She went on to explain how she started cutting back on food and dropping pounds after a period of overindulgence.
Stroll down her Instagram page and fans will see pictures of those meals, but Williams said she simply got tired of those loaded plates and what it was doing to her waistline — a waistline she worked hard to get in shape: "Then it became, 'I'm done with food.'" The TV host said she was not aware she was shedding pounds until her doctor brought it to her attention.
Needless to say, Williams has bounced back from her indulgence period. When she turned 50, Wendy Williams made a promise to herself to snap back and live a healthier lifestyle. She recalled to The Cut, "When I reached 50, it was like an equator to my life. I lost 50 pounds in time for my birthday on my own." She said she liked what the weight loss did for her day-to-day, encouraging her to maintain what she had started: "Let me keep this going. I haven't always been this way, but I am this way now."