What We Know About Demi Lovato's New Show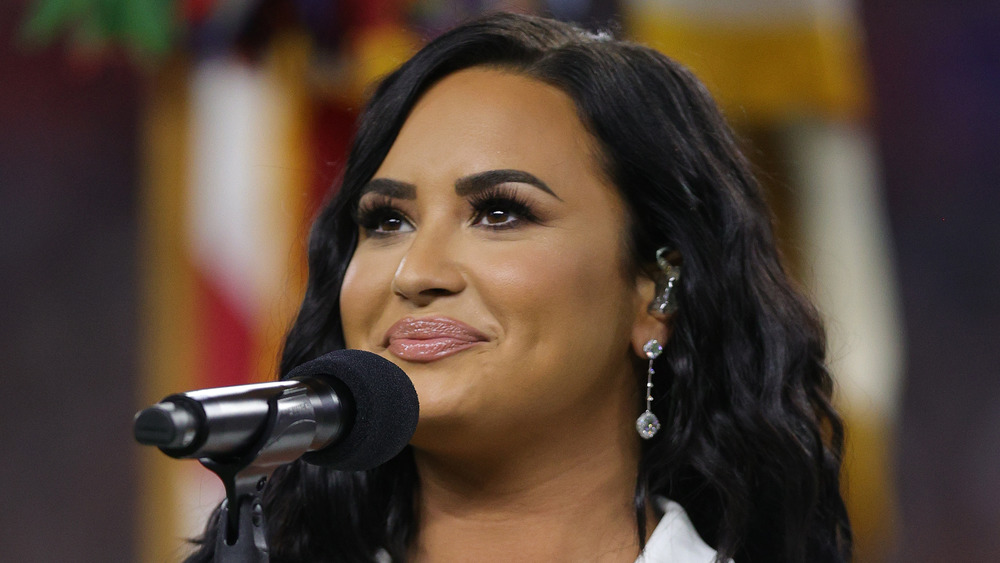 Tom Pennington/Getty Images
It looks like Demi Lovato is getting started on a brand new project in a way we've never seen her before. The star has made an incredible career for herself despite her young age, being a house-hold name at just 28 years old. Lovato is a performer and songwriter who got her start through a variety of Disney productions, but eventually began to separate herself from her teenybopper-Disney persona. While she has been focused on expanding her career musically, catching her big break on the small screen has never been a priority of hers aside from a few guest appearances on shows such as Will & Grace, Grey's Anatomy, and Glee (via Vulture).
Lovato will be starting in a NBC sitcom called Hungry, which is described as following "friends who belong to a food issues group as they help each other look for love, success and the perfect thing in the fridge that's going to make it all better." The show will reportedly be a single-camera comedy (via Variety).
Her new project might address the eating disorders she's struggled with
In addition to starring in the show, Lovato will serve as executive producer alongside Suzanne Martin, winner of two Emmys for Frasier, as well as Will & Grace star Sean Hayes. This role should be especially significant to Lovato, as she has spoken openly about her struggles with eating disorders in the past, citing lifelong bullying as one of the largest reasons for the start of her struggles with food (via ABC News). "I was compulsively overeating when I was eight years old," she said. "So, I guess, for the past 10 years I've had a really unhealthy relationship with food." She explained that her eating disorders eventually led to more serious versions of self-harm, which she admits was a way for her to express her "shame."
But fans are thrilled to see that the actress seems to finally be reaching a place of pride with her mental health journey, having posted a celebratory yet emotional photo to her feed. "I used to genuinely believe recovery from an eating disorder wasn't real," Lovato wrote. "I'm so grateful that I can honestly say for the first time in my life – my dietitian looked at me and said, 'This is what eating disorder recover looks like.'"
If you are struggling with an eating disorder, or know someone who is, help is available. Visit the National Eating Disorders Association (NEDA) website or contact NEDA's Live Helpline at 1-800-931-2237. You can also receive 24/7 Crisis Support via text (send NEDA to 741-741).