Is Trump The First To Open An Office Of The Former President?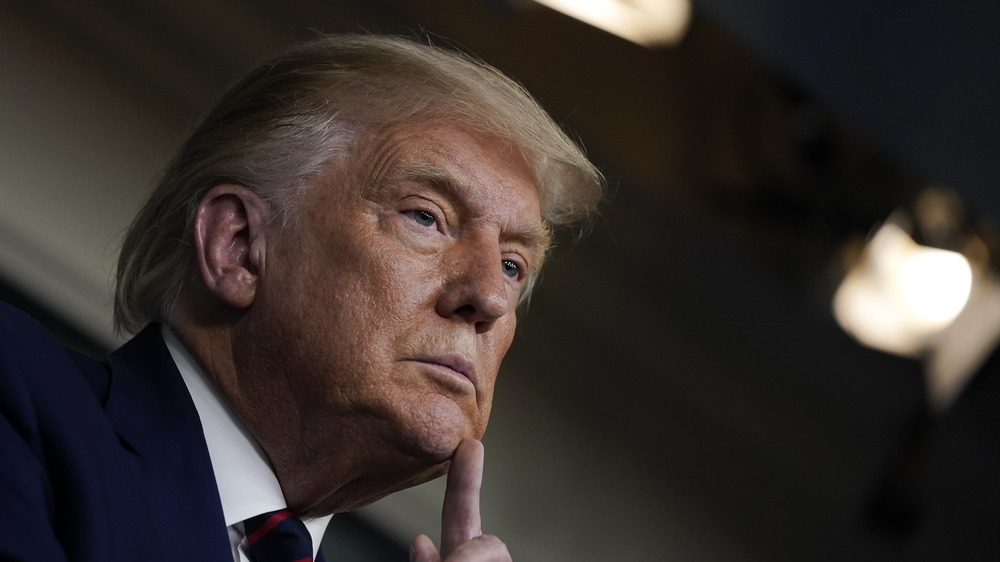 Drew Angerer/Getty Images
With an upcoming impeachment trial and legal troubles looming in New York, most people assumed former President Donald Trump would be spending the next few weeks in Florida quietly golfing and staying out of the media, but without his Twitter soapbox it seems he's antsy to get back in the public eye.
Trump officially announced on Monday, Jan. 25, that he has opened the Office of the Former President, which, as reported by Reuters, "will handle his duties as a former U.S. president and seek to further his administration's agenda." The first official statement by Trump's new office announced, "The office will be responsible for managing President Trump's correspondence, public statements, appearances and official activities to advance the interests of the United States and to carry on the agenda of the Trump administration through advocacy, organizing and public activism." Concluding, "President Trump will always and forever be a champion for the American people (via CBS)."
While this may seem like a bit of a bold endeavor considering the former POTUS' upcoming impeachment trial, which is expected to start in early February, according to Business Insider, opening an Office of the Former President is actually very common.
Donald Trump did not follow tradition when naming his office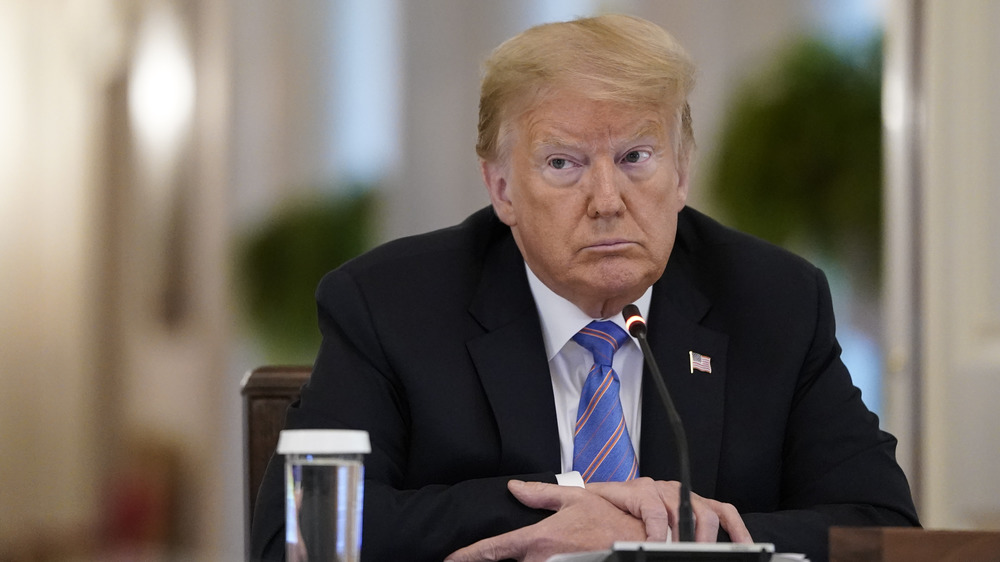 Drew Angerer/Getty Images
Business Insider spoke with Jeffrey Engel, the director of the center for presidential history at Southern Methodist University, who explained that setting up this post-presidential office is one of the most "normal" things Donald Trump has done since stepping onto the political stage. He explained, "Every president is afforded funds by the Congress to establish their post-presidential office for the purpose of handling their own scheduling but, more importantly, handling correspondence [and] handling the informal duties of a former commander in chief."
But in true Trump fashion, even setting up an office involves setting a new standard. In following the mantra of his official send off song of Frank Sinatra's "My Way," that blared as he and Melania departed Washington D.C. on Air Force One, Donald Trump made the decision to buck tradition and instead of simply naming his office, "The Office of Donald Trump," gave it the more formal title, "Office of the Former President."
Traditionally, out of deference to the incoming president and their administration, the former president leaves that title out of their official office name. Todd Belt, the program director of the political-management master's program at George Washington University, explained to the outlet, "basically they call it the office of their name. For example, the Office of George W. Bush or George HW Bush... the Office of Barack and Michelle Obama." Further adding, " you take the word president out of it," concluding, "it's not becoming to hold onto the term."