Here's Why Mandy Moore's Pregnancy Came As A Big Surprise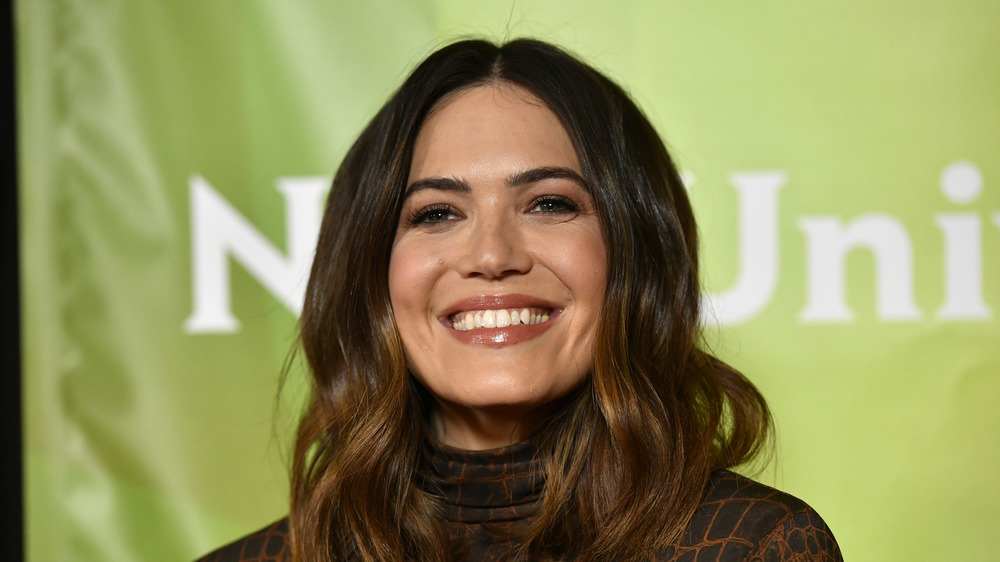 Frazer Harrison/Getty Images
Mandy Moore and her husband, Taylor Goldsmith, are expecting a baby boy, their first child. This news was quite a pleasant surprise for fans and for the couple, as detailed in the actress' recent interview with Romper.
Before getting pregnant, Moore went to a fertility doctor and thought she would have to have surgery for suspected endometriosis before being able to conceive. Before a surgery could take place, a fertility specialist told her she was ovulating, though her chances of getting pregnant were slim.
"So I was like, all right, whatever," said Moore "And lo and behold... I guess I understand why doctors tell you, like, 'Oh, just try for a year, and then if nothing happens, you can start sort of investigating'."
After getting pregnant, Moore said she was still wary. "Because of this issue with my uterus... I sort of was holding my breath until 12 weeks."
Mandy Moore and Taylor Goldsmith are getting ready for parenthood
Mandy Moore and Taylor Goldsmith got engaged in September 2017, got married in November 2018, and announced that they were expecting a child in September 2020, according to Today, saying the baby was due in early 2021.
Moore said that her husband has been preparing by reading fatherhood books. As the lead singer, guitarist, and main songwriter of the band Dawes, Goldsmith would normally be on the road, if it were not for the pandemic. She shared, "We wouldn't have spent this gestation period together — he would have been touring. And it would have been fine, but having this experience together makes me feel even more solid and even more excited to be a parent with him."
Additionally, Moore said that playing Rebecca Pearson on This Is Us helped prepare her for this role, as reported by People.
"Playing a matriarch of a family for the last five years and getting to see children at various different chapters and stages, I feel like I'm as pseudo-prepared as I can be. I've had babies and toddlers and adult children [on the show], so I've gotten a pretty good taste and lay of the land."