Here's Where You Can See Inaugural Poet Amanda Gorman At The Super Bowl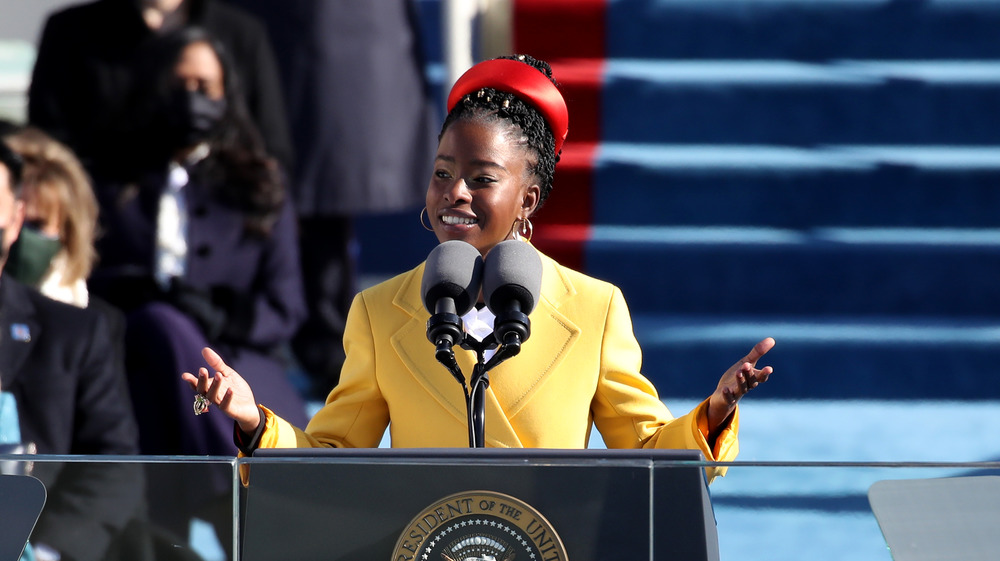 Rob Carr/Getty Images
Following January 20th's inauguration of President Joe Biden, there were few who dominated the cultural conversation quite like poet Amanda Gorman — not even Jennifer Lopez, Lady Gaga, or President Biden could compete. (In fact, the only person who came close was former presidential candidate, Senator Bernie Sanders and his mittens).
The 23-year-old has been named the country's inaugural Youth Poet Laureate, and many across the nation took note of Gorman almost immediately after she began to read her poem, "The Hill We Climb" (via Elle). That very same day, Gorman's not-yet-released poetry collection The Hill We Climb and her children's book Change Sings, soared to the top of the Amazon charts, securing her the #1 and #2 slots on the bookseller's site and cementing her status as a best-selling author (via USA Today).
Gorman also counts celebrities amongst her fans. Oprah Winfrey took to Twitter to say "I have never been prouder to see another young woman rise! Brava Brava, @TheAmandaGorman! Maya Angelou is cheering—and so am I." Former President Barack Obama also noted that Gorman's youth is proof that we should be optimistic for our future: "On a day for the history books, @TheAmandaGorman delivered a poem that more than met the moment. Young people like her are proof that "there is always light, if only we're brave enough to see it; if only we're brave enough to be it."
Bringing some poetry to the Super Bowl LV — for the first time ever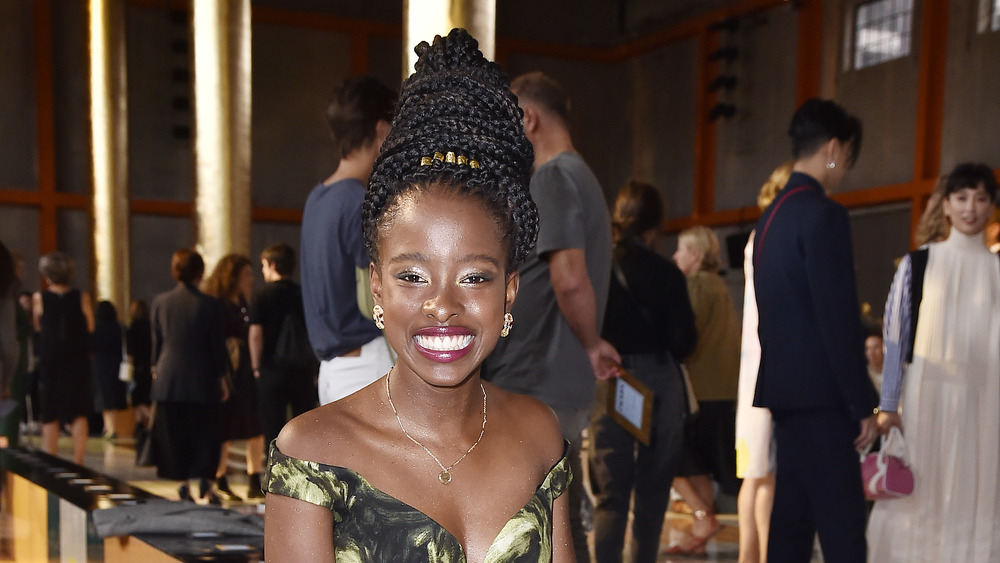 Pietro S. D'aprano/Getty Images
And it seems as though Gorman's popularity will only continue: In the mere week since the inauguration, Gorman has already signed with IMG Models and she's booked another high profile gig — the Super Bowl LV pre-show (via New York Times).
Prior to kickoff, Gorman will deliver a new poem honoring three "pandemic heroes:" Trimaine Davis, Suzie Dorner, and James Martin, each of whom helped their communities in different ways throughout the ongoing COVID-19 crisis (via Vulture). All three of the heroes will be present for the Super Bowl game in Tampa, and will even serve as honorary coin-toss captains during the proceedings. Musical proceedings (i.e. the Super Bowl halftime show) will be handled by The Weeknd, but it would not be shocking to learn that Gorman had a song or two under her belt. 
In case you were wondering, Gorman is in fact the first poet to make an appearance at the Super Bowl (via BuzzFeed), and it's a pretty safe bet to say that there will be more firsts and more record-breaking in Gorman's future. So, have you pre-ordered her books yet?