Real Housewives' Star Riley Burruss Is All Grown Up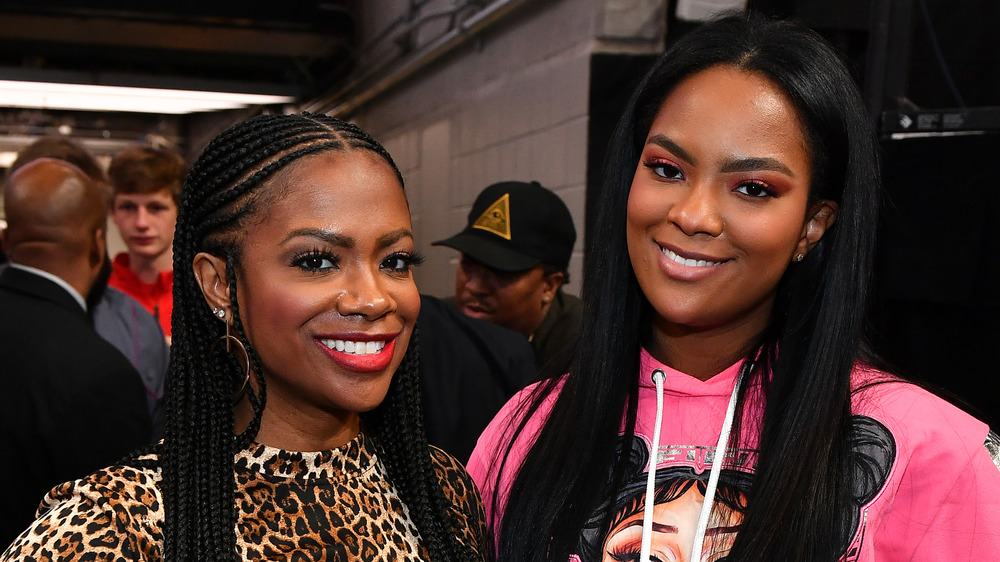 Paras Griffin/Getty Images
The first time Riley Burruss appeared on the scene, she was a little girl, occasionally making cameos with her mother Kandi Burruss on the reality TV show Real Housewives of Atlanta. Now at 18, Burruss is a first-year college student, living her best life in New York City.
On the Jan. 10 episode of RHOA, Riley prepared to leave and start her freshman year at New York University. The scene was emotional for the Burruss-Tucker family, especially for her mother and her little brother, Ace, who cried when his big sister was about to go (via The Daily Dish). "My favorite thing is when she plays with me," the toddler said about his sister, during his first RHOA interview.
Riley has been at NYU since the fall of 2020, where she dealt with quarantine right away. The university required students from "restricted states" to self-isolate for 14 days. One of the states on the restricted list? Georgia. Riley shared in an Instagram Story from Aug. 19 that things weren't so exciting yet: "I'm currently in quarantine at NYU. Does anyone have any suggestions for what to do in quarantine? ... I'm so bored, and it's only day one" (per The Daily Dish).
Riley Burress turned 18 last August
Last August, Riley Burruss turned 18. Due to the pandemic, she celebrated her birthday in her college dorm room but that didn't stop her from getting glammed up for the moment. For the day, Riley wore a gorgeous sky blue mini-dress and had her hair cut into a bob by celebrity beautician Jodie Rowlands. She finished her star-studded look with silver dazzling drop earrings and a diamond ring. "18!! Thank you to everyone who wished me a happy birthday. I'm so thankful for all the love I received on this special day!" the birthday girl captioned her Aug. 22 Instagram post.
Kandi Burruss also celebrated  her daughter's big day on Instagram, with a post of the two of them looking royal: "My heir to throne is ready for her crown! I love you @rileyburruss! [crown] [birthday cake] #HBD." As she grew up on RHOA, Riley had become the spitting image of her mom, though much taller. By the time she was 14, she had surpassed her mom in height. For Riley's 14th birthday, Kandi posted a photo of the two, with Riley about three inches taller than her mom. She captioned the pic, "My baby is so tall now!"