What You Don't Know About Patrick Mahomes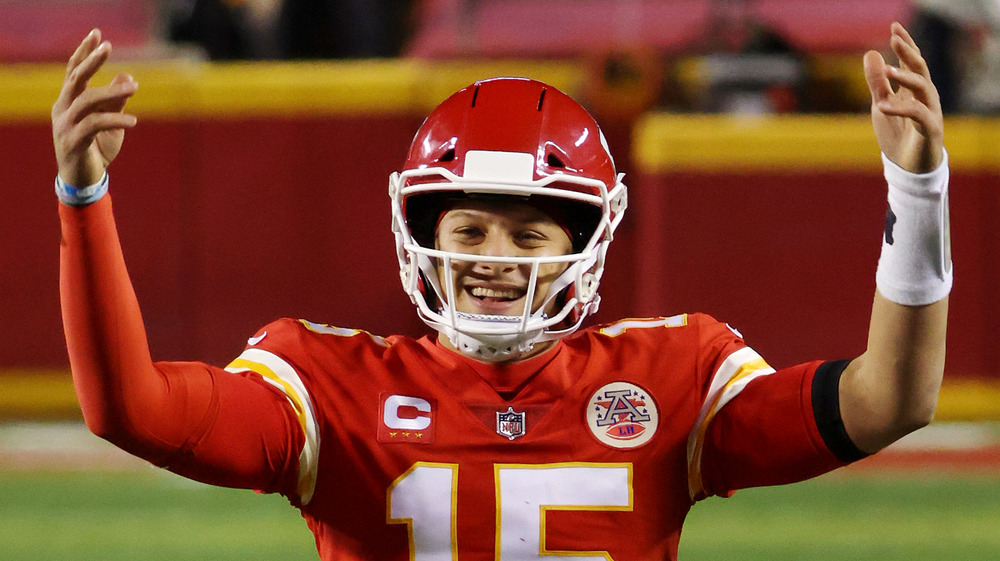 Jamie Squire/Getty Images
Patrick Mahomes — big-time quarterback, packing his bags for the Super Bowl, and looks smashing in red. We know all that. But you might be surprised to find out there is way more to this curly-headed cutie who can throw a football than you thought.
Mahomes was born in a small East Texas town called Whitehouse and began to dominate sports at an early age. He played football, baseball, and basketball throughout high school and was voted "most athletic" by his classmates during senior year (via Houston Chronicle). His athleticism is a large part of what made his name so internationally famous, but his fellow Whitehouse residences are so proud they're making sure to keep his name close to home.
A restaurant in Mahomes' hometown, Montez Creekside Kitchen, has chosen to name one of their menu items after him. So whenever the star QB is in the area, he can enjoy a Mahomes Hot Dog made with pulled pork, jalapeño, coleslaw, a fried egg, and pickles on a grilled bun (via 41 KSHB Kansas City).
Patrick Mahomes Sr. was also a professional athlete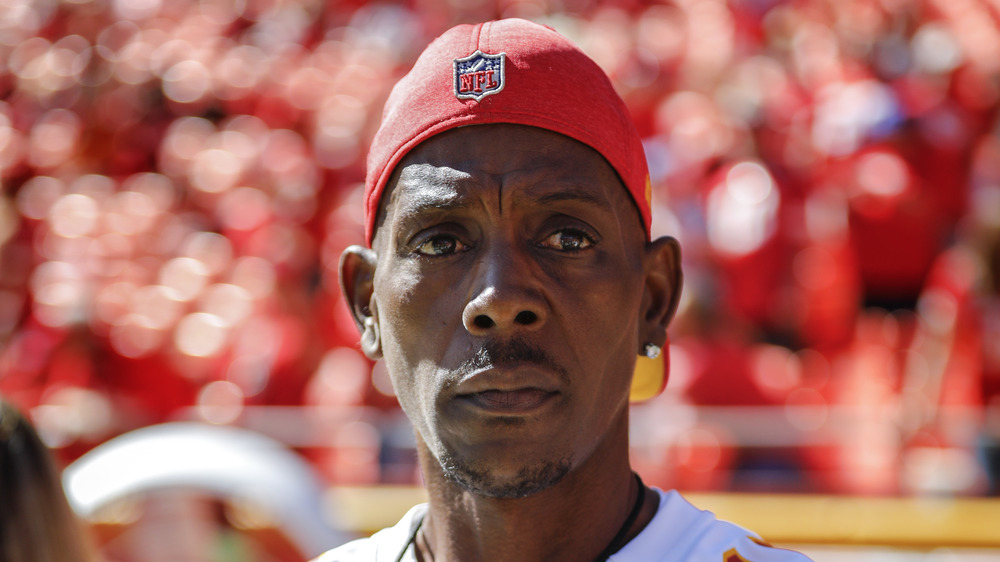 David Eulitt/Getty Images
Patrick Mahomes' athleticism seems to be a common theme surrounding this NFL star. And rightfully so! But have you ever wondered where all this athletic ability comes from? In Mahomes' case, it seems he can give some of the credit to genetics. His dad, Patrick Mahomes Sr., is a former Major League Baseball player and has clearly given his son some advice on how to make it to the big leagues. And the younger Mahomes is showing his appreciation.
Recently for his dad's 50th birthday, the quarterback generously gifted his dad with a Cadillac Escalade (via The Kansas City Star). That's quite the gift and quite a ride! But we know Mahomes can afford it. Sure, he makes a lot (and we do mean A LOT) of money by playing football, but he's also got a nice side hustle lineup of endorsement deals padding his accounts. Currently, he has deals with the companies: Oakley, Adidas, State Farm, Procter and Gamble, Airshare, and BioSteel Sports Nutrition.
Patrick Mahomes' family is growing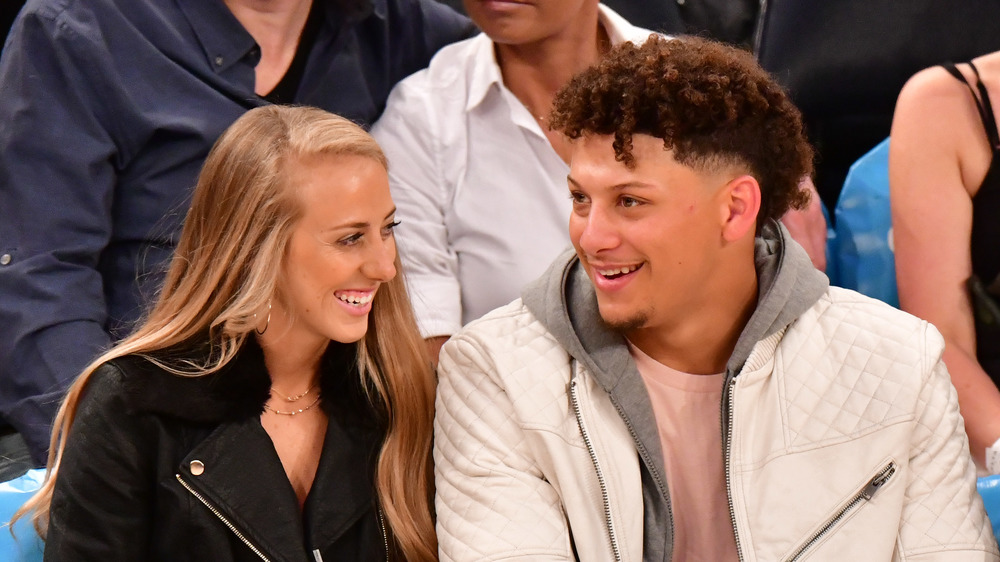 James Devaney/Getty Images
Patrick Mahomes and his father both know what it's like to be stars on the sports fields. But his brother Jackson Mahomes appears to have found a different kind of field to be a star in. The TikTok star has found his light in the field of social media and appears to be completely grateful for it.
"I'll never forget the first time that I was at a football game or at a store when people came up to me noticing me as Jackson from TikTok and not just Patrick Mahomes' brother," shared Jackson (via Life and Style). He added, "My whole life I've been compared to my dad who was a Major League baseball player, my brother's in the NFL, my godfather's a Major League baseball player — and then there's me."
Sure, it must be hard to be compared to your famous dad and brother, but all three of the Mahomes boys are clearly boasting some star-quality genes! That is why it is three times as exciting to know that Patrick Mahomes will soon be a father. He's expecting a baby girl with fiancee Brittany Mathews (via Page Six).
We're pretty stoked to soon get to watch Mahomes play it out for his second attempt at a Super Bowl win. We can only hope he gets more chances when his daughter is around to watch.