The Surprising Way Larry King Was Honored At His Memorial Service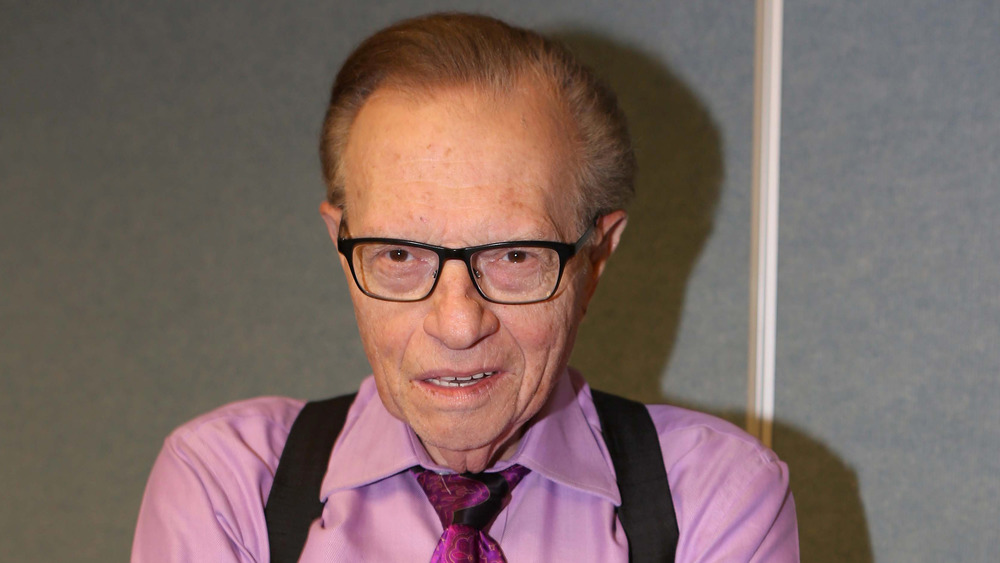 Aaron Davidson/Getty Images
The world was saddened to learn that iconic TV and radio personality Larry King died over the weekend. The longtime CNN host was 87 years old, and counted among his life's achievements six decades as a journalist, and seven marriages. While he was known for many things, such as his no-nonsense approach to interviews, perhaps King's most memorable trademark were the suspenders he always wore.
King previously explained to Today why he adopted this signature style, saying his ex-wife Sharon told him after his heart surgery, "'You know, you're much trimmer, you look good, you ever tried suspenders?' I had never worn suspenders in my life." But the star said, "I tried it and one night, put suspenders on. Some people called in and said, 'Boy that looks good' and that's all you had to hear. And I've worn them ever since."
Upon his passing, mourners found a special way to honor King's dedication to his favorite outfit addition.
What funeral goers wore to pay tribute to Larry King's memory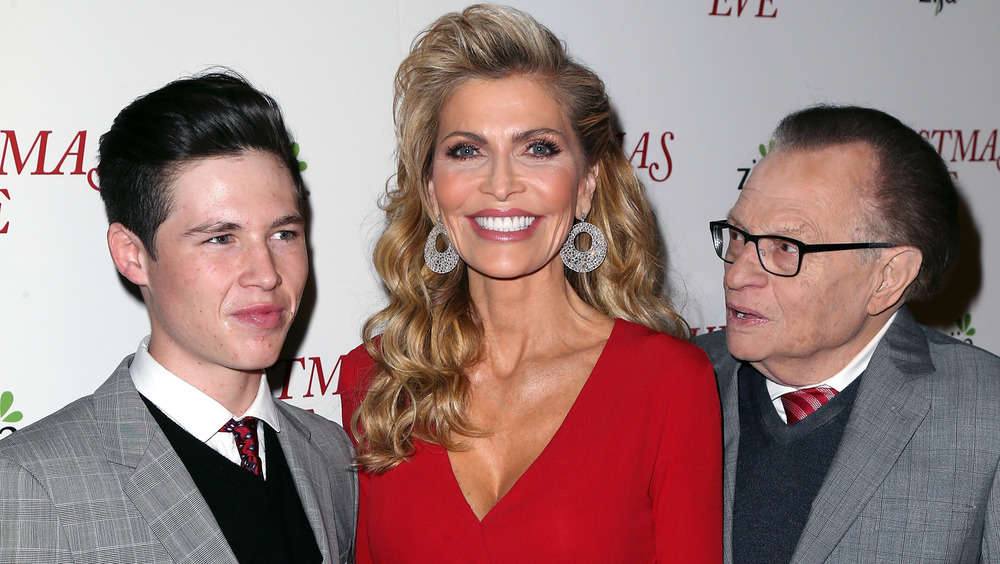 David Livingston/Getty Images
Shawn, King's estranged wife — they were not yet officially divorced, although they were separated — confirmed to People that the legendary news man was laid to rest on Wednesday in a private ceremony. She shared how the family honored King one last time, saying, "We all, it was just family, we wore Larry's suspenders, every one of us. And it was a beautiful, loving ... just perfect, just perfect. It was family." The 61-year-old added about the occasion, "There was no showbiz, no, none of that."
Meanwhile, Shawn noted about how the couple's two sons, Chance and Cannon, are doing following King's death, "I'm still processing, as are the boys. The whole family is" (via USA Today). King is also survived by his son Larry Jr. Tragically, two of the many times divorced star's kids, Andy and Chaia, passed away in 2020 just weeks apart.