The Final Words Of Larry King Revealed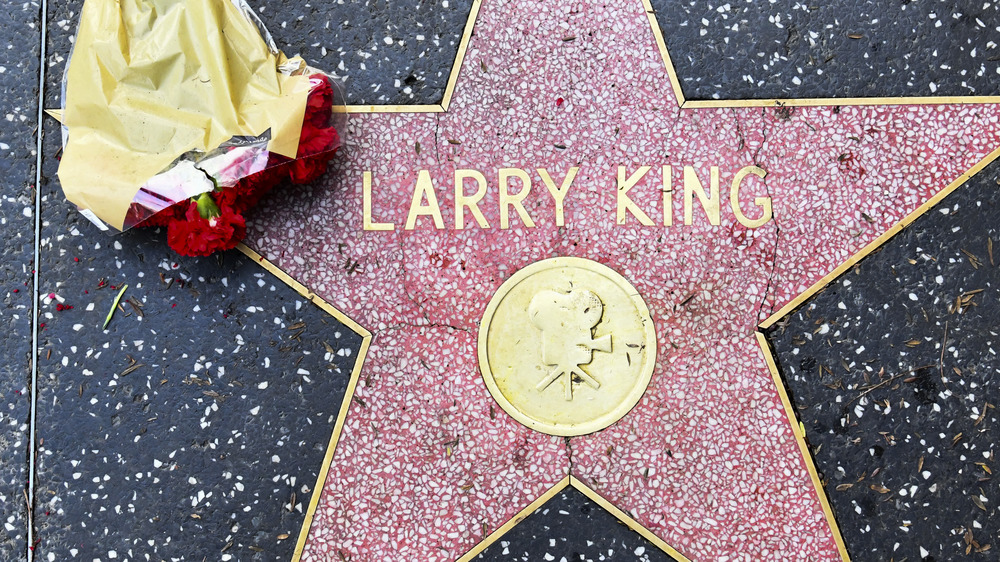 Rodin Eckenroth/Getty Images
On Jan. 23, 2021, famed TV and radio host Larry King passed away while recovering from COVID-19 at Cedars-Sinai Medical Center in Los Angeles. He was 87 years old. At the time, Ora Media released an official statement about his passing, saying, "With profound sadness, Ora Media announces the death of our co-founder, host and friend Larry King, who passed away this morning... For 63 years and across the platforms of radio, television and digital media, Larry's many thousands of interviews, awards, and global acclaim stand as a testament to his unique and lasting talent as a broadcaster" (via Twitter). 
While up until now, fans really only had this professional statement about the end of his life to go on, King's wife Shawn has come forward to share the Peabody Award winner's last thoughts and last words in his final moments. She told ET, "We were able to do FaceTime in the hospital and it was hard for him to talk, but the one message that he wanted to make sure I heard was, 'I love you, take care of the boys.'" The couple have two sons together, Chance (born in 1999) and Cannon (born in 2000). King also has an older son, named after himself, from his previous marriage to Annette Kaye (via PageSix).
Shawn explains how COVID affected Larry King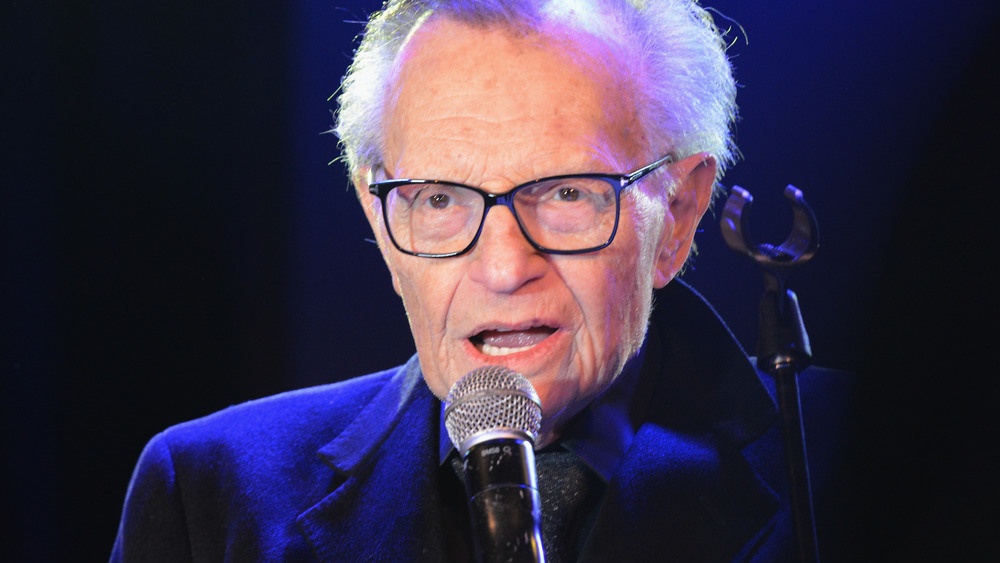 Albert L. Ortega/Getty Images
The loss of Larry King feels especially tragic, as earlier in the month, the King family had released a statement that made it sound as though their patriarch was recovering and improving (via USA Today). Shawn King went on to say that while some rumors state that her husband died of COVID, that it wasn't the actual cause of death, even though it contributed to his illness and hospitalization. She explained, "It was an infection, it was sepsis." 
She further told ET, "Well, he was finally ready to go, I will tell you that. You know, he never wanted to go but his sweet little body was just, it had just been hit so many times with so many things and once we heard the word COVID, all of our hearts just sunk. But he beat it, you know, he beat it, but it did take its toll and then the unrelated infection finally is what took him, but boy, he was not gonna go down easily."
Shawn King says the family has become closer in the wake of King's death. "I believe he's still around us and I can feel him," she said.