What Larry King Was Doing In His Final Days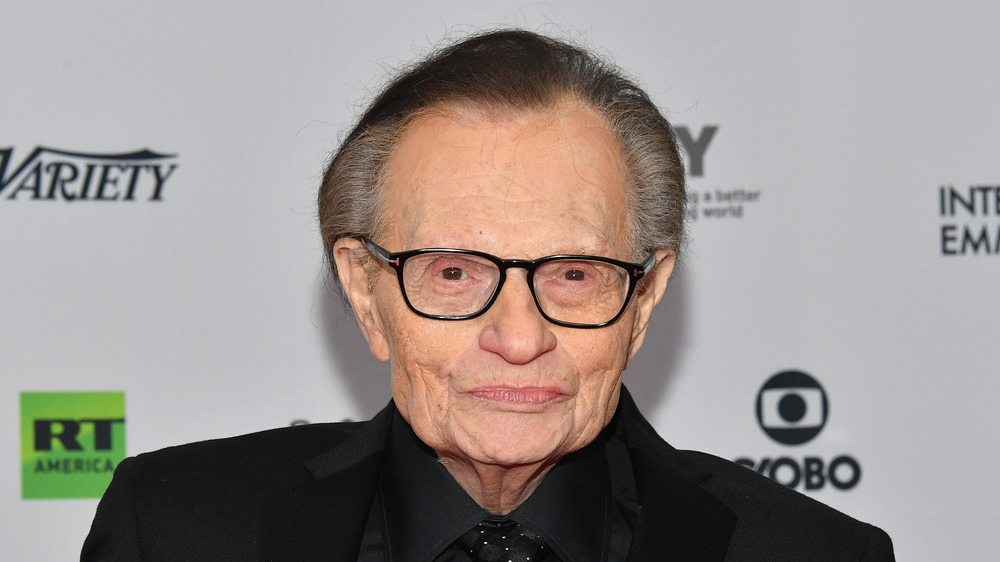 Dia Dipasupil/Getty Images
Famed talk show host Larry King has died at the age of 87. According to a statement released by his company, Ora Media, King spent his final days at Cedars-Sinai Medical Center in Los Angeles, where he was believed to be recovering from COVID-19. 
"With profound sadness, Ora Media announces the death of our co-founder, host and friend Larry King, who passed away this morning at age 87 at Cedars-Sinai Medical Center in Los Angeles," the statement read. "For 63 years and across the platforms of radio, television and digital media, Larry's many thousands of interviews, awards, and global acclaim stand as a testament to his unique and lasting talent as a broadcaster."
King weathered many personal tragedies throughout 2020, including the deaths of two of his children, Andy and Chaia King. CBS reports that he also battled several medical conditions throughout his life, including multiple heart attacks, type 2 diabetes, and lung cancer, before being diagnosed with coronavirus in late December. He was moved into an ICU in early January.
In the days that followed, King's son's released a statement about his father's health that indicates he was beginning to recover from the virus.
What we know about Larry King's last days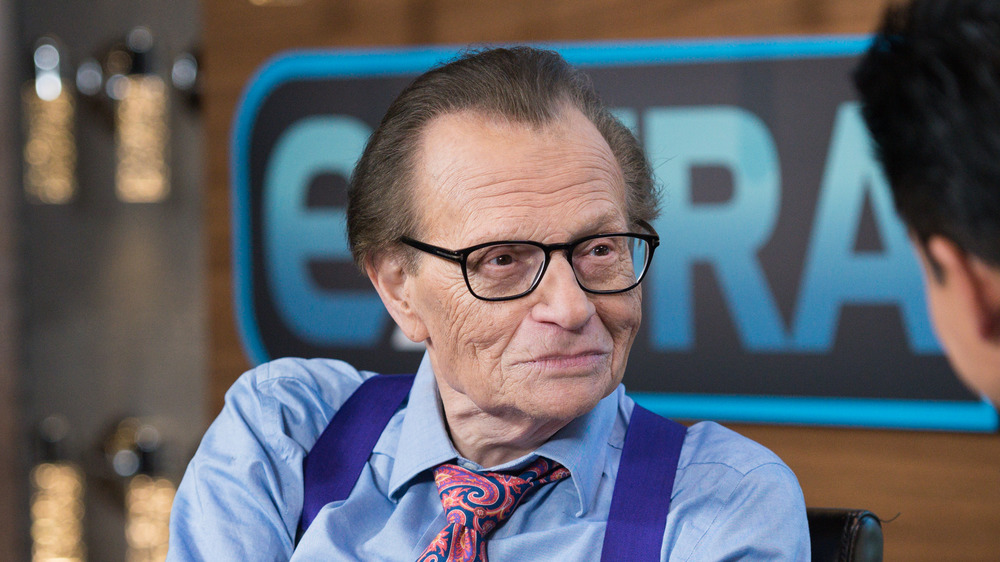 Noel Vasquez/Getty Images
USA Today published the statement released by King's family, which seemed to indicate that he was doing better. It read, "He and his sons thank everyone for the outpouring of support and can't wait to get him home. They also thank the medical workers and staff at Cedars-Sinai and hospitals elsewhere who are providing care to so many people under extraordinary circumstances." Though King ultimately moved out of the ICU and was said to be breathing on his own, he remained hospitalized. 
It's very possible that King's numerous previous health conditions hampered his capacity to recover from the virus. When King was hospitalized on January 2, a family friend told People that he had overcome plenty before. "Larry has fought so many health issues in the last few years and he is fighting this one hard too, he's a champ."
In early 2020, Larry King admitted that death no longer frightened him. "I have less of a fear of dying now. I'm 86 and it is what it is. I just want to keep working until the end. I'd like to die at work — I'll retire right there!"