Matt James Shares His Honest Feelings On Commitment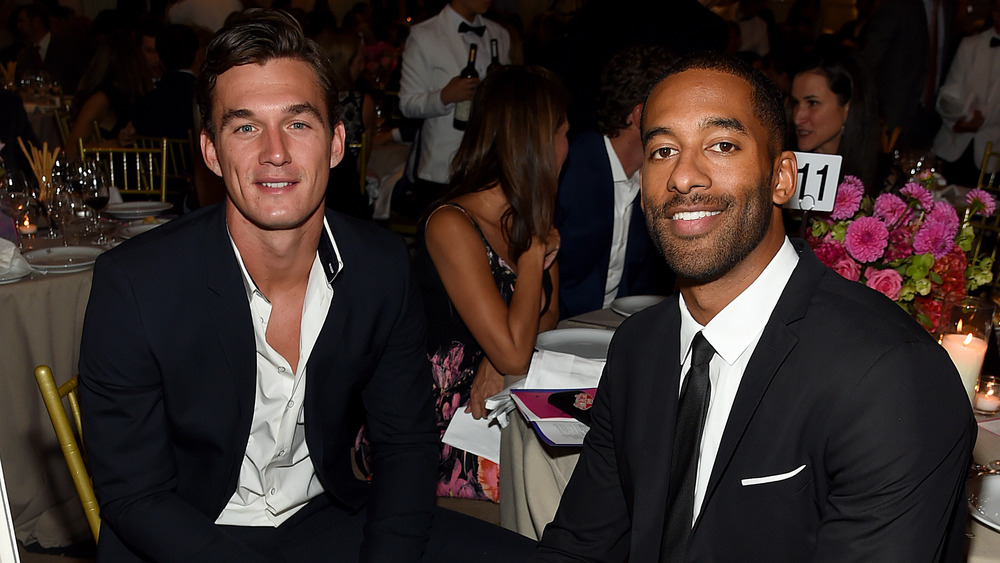 Jamie Mccarthy/Getty Images
When it comes to love, Matt James certainly doesn't do things half-heartedly. From his appearance on The Bachelor to his admission that he's never been in love before, James' cautious approach seems to make more sense following his latest interview. Fans have noticed that the Bachelor takes his time with his choices and carefully considers each contestants' feelings. Apparently, his upbringing has a lot to do with his method.
Elite Daily reports that, during his appearance on Tamron Hall, James explained how his family life impacted his experience in love. "I saw what infidelity looked like at a young age. I saw family members that were against the relationship and doubling down on it after seeing the infidelity between my dad and my mom and not wanting to perpetuate that behavior," he said. "And seeing how it affected my mom, how it affected my brother, and how it affected everything." 
After experiencing the pain and destruction cheating caused in his world, the Bachelor takes his time when choosing to settle down. When James gives someone his word, he means it. "You know, it's such a selfish thing to happen and to take place when you made that commitment to somebody. And knowing how serious I take that commitment is why I want to make sure that I'm going about this process as seamless and as focused as I can so that I'm not putting someone in a situation to be hurt."
Bachelor Matt James is very close with his mom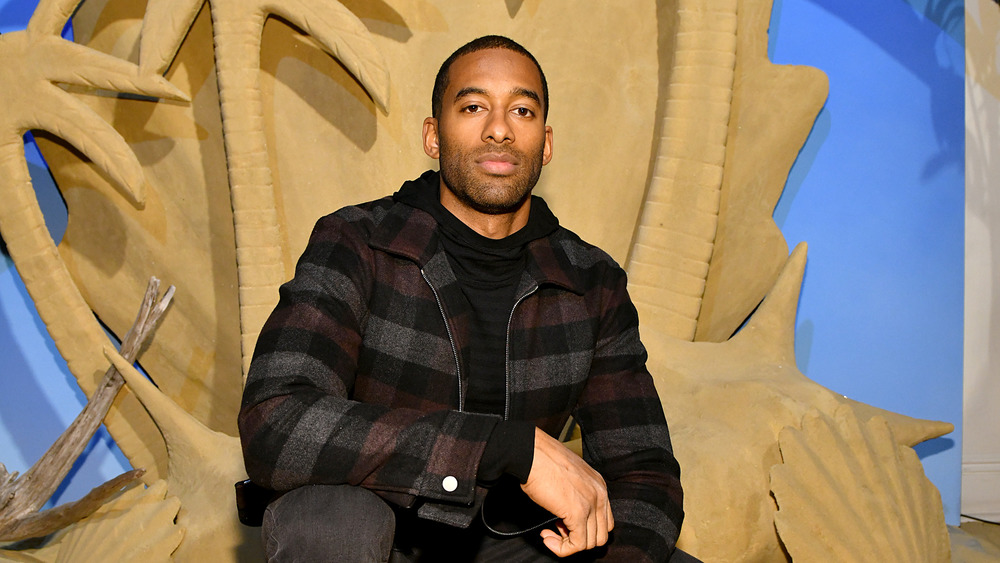 Craig Barritt/Getty Images
Fans of the show have noticed that Matt James often refers to his mom as his closest friend. His experience growing up and being so close with her has seriously impacted the way he looks for a partner. Transparency, fidelity, and connection seem to be the top things James is looking for in his potential bride. Us Weekly reports that James' mother raised both him and his brother on her own, something that he takes pride in. His upbringing is also something that he wants to share with the contestants on the show.
The outlet reports that during the season, James explained this to the women in the house. "I put it all out there because I need them to know who I am, where I'm coming from and what I've been through for them to make an assessment on me. I'm courting them, but they're [also] courting me," he said. 
Apparently, sharing all of his life experiences has been a situation that the Bachelor didn't expect. However, when speaking about his ideal fiancée, he explained that finding someone similar to his mother would be his first choice. "Everything that she sacrificed for myself and my brother to be in the position that we're at, I want to be that for somebody else. And the way that she loved myself and John is how I want to love somebody and how I want to be loved," he said on Good Morning America.