The Real Reason You Recognize Yellowstone's Beth Dutton
Yellowstone debuted in June of 2018, the first introduction for viewers to Kelly Reilly as Beth Dutton, daughter to rancher John Dutton (played by Kevin Costner). And it didn't take long for Reilly's Beth Dutton to make a strong impression, as a "tough-as-nails," complex character unafraid of being unliked (per Cinema Blend). In fact, it was those very traits which drew Reilly to the character.
"I love her mind. I love her intelligence. I love her fierceness. She's a warrior," Reilly said. "And then, of course, you want to slowly then start to unpack and see who this is underneath. And that for me, as an actor, that's the stuff that I love, and when you've got great writing, you get to really trust going there with some of the more difficult stuff."
Reilly is an award-winning actor who's appeared on the London stage, TV, and film, and she may look especially familiar because of her roles in some recent and popular movies. In 2005, she was Caroline Bingley in Pride & Prejudice and in 2009, she portrayed Mary Morstan in Sherlock Holmes, a role she resumed in 2011 in Sherlock Holmes: A Game of Shadows.
Kelly Reilly is part of the Sherlock universe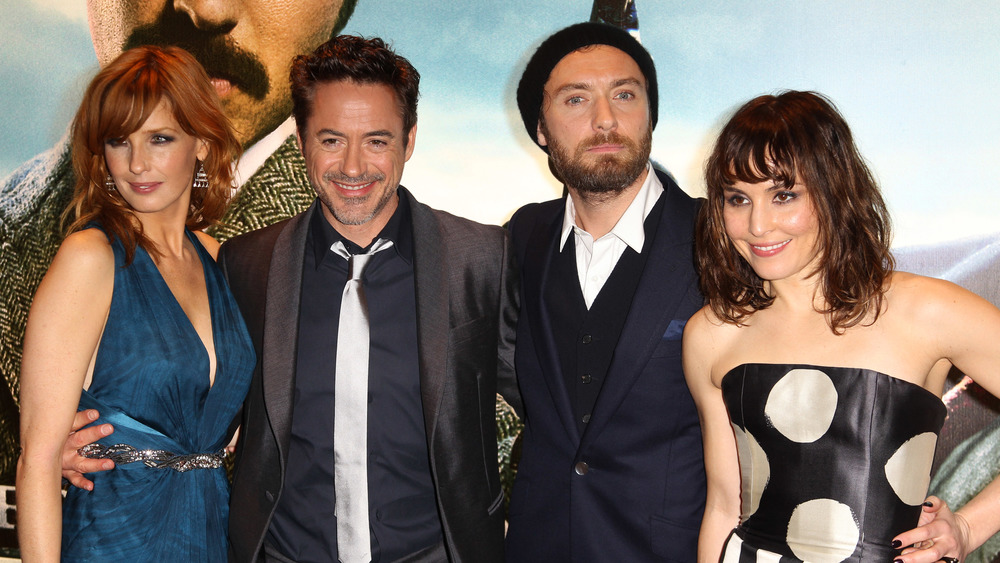 Dave Hogan/Getty Images
Sherlock Holmes and Sherlock Holmes: A Game of Shadows star Robert Downey Jr. as the title character and Jude Law as Dr. John Watson. Kelly Reilly's character, Mary Morstan, is a governess whom Watson marries. Mary Morstan, described as "sweet, kind-hearted, and lively," (per Fandom) is quite different from the "warrior" of Beth Dutton. Both characters, however, are known for their intelligence.
As for Sherlock, for years, fans have been wondering if and when a third installment could be expected, as the first draft was said to have been in progress back in October 2011, as reported by Deadline. Some nine years later though and still no second sequel. In October 2020, director Dexter Fletcher said the project was "on the back burner" (per Digital Spy). Still, the movie's IMDb page says it will come out this year, on Dec. 22, 2021.
Additionally, Downey Jr. said he wants to create an entire Sherlock universe, as stated in a 2020 exclusive with Fast Company, with spin-off films, a television series, and other media, similar to the Marvel Cinematic Universe. If so, Kelly Reilly is in for some juggling, as she handles her dual roles as Mary Morstan and Beth Dutton, the female lead of Yellowstone.