Here's What The Weeknd's Save Your Tears Really Means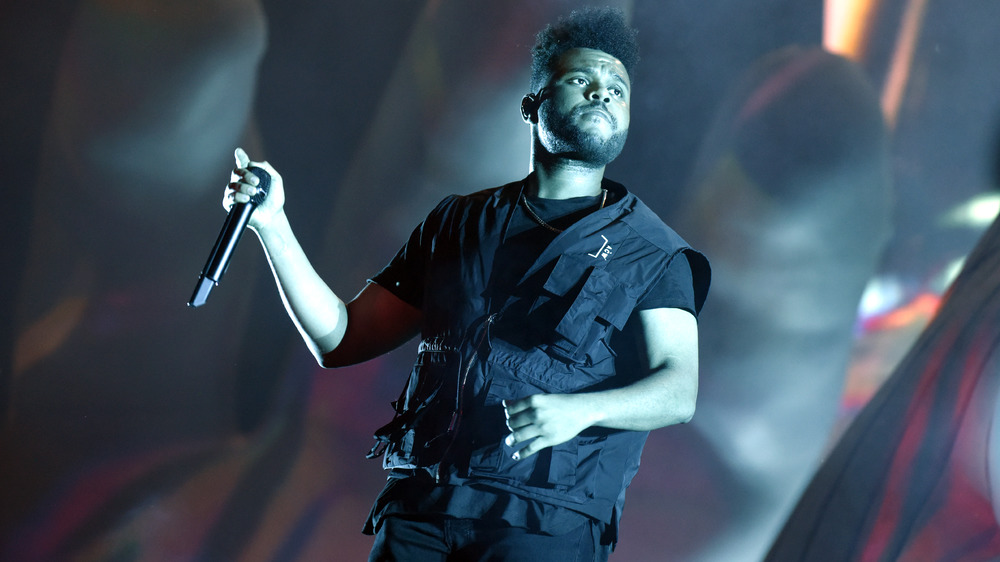 Tim Mosenfelder/Getty Images
The end of a relationship brings with it moments of reflection, resentment and then, eventually, acceptance. You go from connecting with someone on a deeper level to becoming complete strangers again. Breakups never get any easier no matter the length of your relationship or how many times you do it. The most jarring part about ending a relationship is feeling uncertain about your decision when it's already too late. Hindsight is 20/20.
The Weeknd flirts with the idea of what ifs and regrets in his hit single "Save Your Tears," which appears on the smash record After Hours. When he released his long-awaited fourth studio album in 2020, it toppled the charts and went straight to No. 1 with 444,000 album sales, according to Billboard. The Weeknd, who rarely speaks about his personal life, was a lot more vulnerable on this album and opened up about his love life and the impact it's had on him. 
As for the significance behind "Save Your Tears"? Let's get to it.
Save Your Tears by The Weeknd unpacks past relationships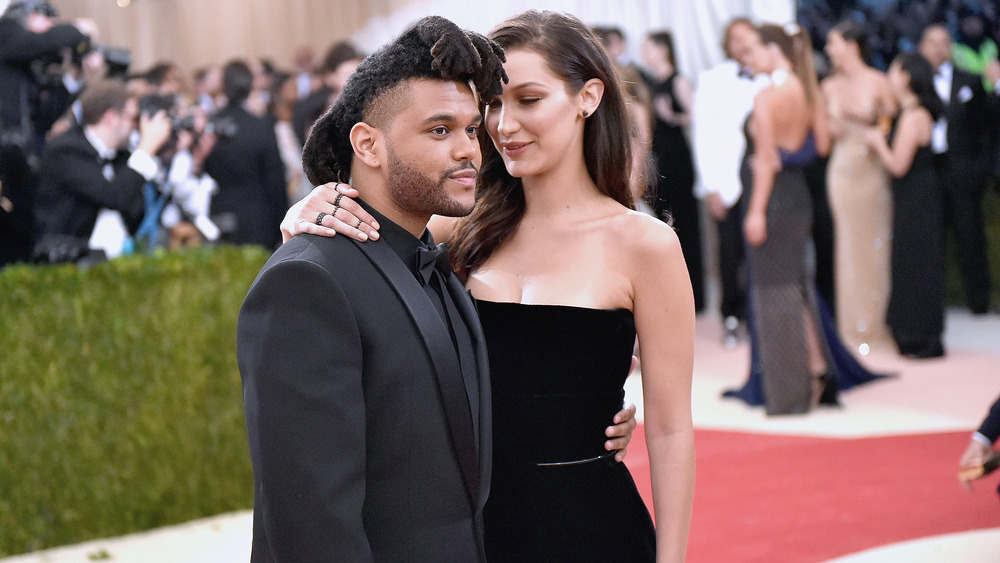 Mike Coppola/Getty Images
The Weeknd's on-again, off-again relationship with Bella Hadid has been in the limelight since their very first appearance together in April 2015 according to E! News. In "Save Your Tears," The Weeknd seems to reminisce about past mistakes in his relationship with Hadid. The song opens with the lyrics "I saw you dancing in a crowded room/You look so happy when I'm not with you/But then you saw me, caught you by surprise/A single teardrop falling from your eye." The singer hints at a rift between him and a partner who looks happier without him, only to become emotional when they cross paths by chance. Art imitates reality here: As TMZ reported, Hadid apparently avoided an awkward encounter with The Weeknd at a nightclub after their breakup in 2019.
Later on in "Save Your Tears," The Weeknd mentions feeling guilty over breaking someone's heart "like someone did to mine,"and as noted on Genius, fans are convinced that he is talking about Selena Gomez, who he dated in 2017 during one of their breaks. It's rumored that Gomez broke up with The Weeknd to reconcile with her ex Justin Bieber, but we may never know the full story. As noted by Seventeen, the music video for the song even features Bianca Rojas, a model who fans believe actually resembles Gomez.
The Weeknd delivers the '80s pop and introspection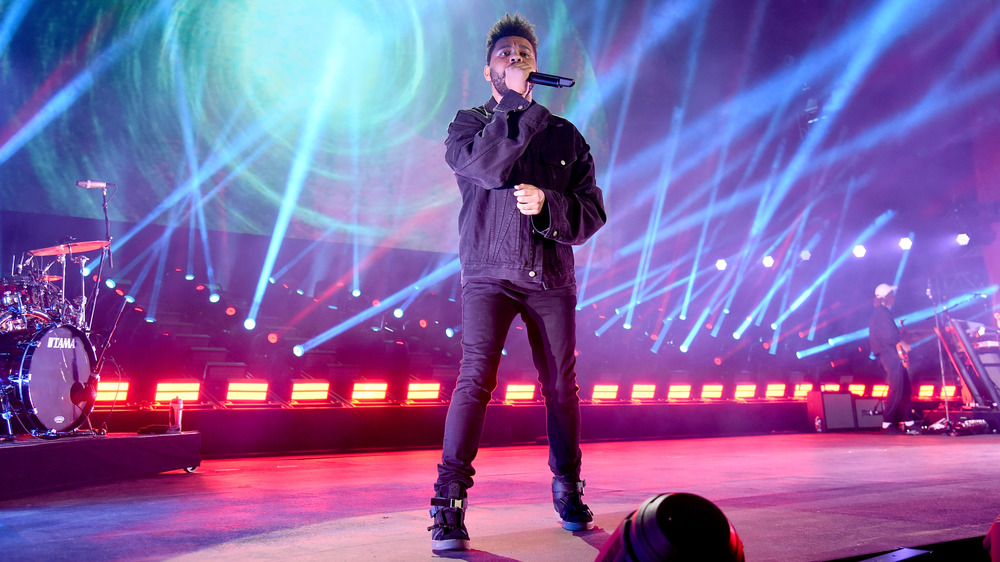 Kevin Mazur/Getty Images
If you peel back the lyrics, you'll notice that there's an even deeper meaning in the song's deceptively upbeat tempo. The track starts, and the synth-infused melody automatically takes you to back to the '80s rom-coms era. Dedicated fans on reddit noticed similarities between the song's opening beat and '80s hit "Words (Don't Come Easy)" by french singer F.R. David. Some of the lyrics even share similar themes. 
In "Words," David speaks about not being able to find the right words to express how he feels to a partner, per Genius. This feeling of regret at getting the words wrong is slightly mirrored in The Weeknd's single, particularly the lyric "I don't know why I run away/I'll make you cry when I run away." But in The Weeknd's case, he laments running away and leaving his partner behind, instead of offering them an explanation for his actions.
While the R&B singer has yet to confirm the inspiration behind "Save Your Tears," it's clear that this deep and catchy song will be on repeat for months.