Inside Tyler Perry's Touching Relationship With Cicely Tyson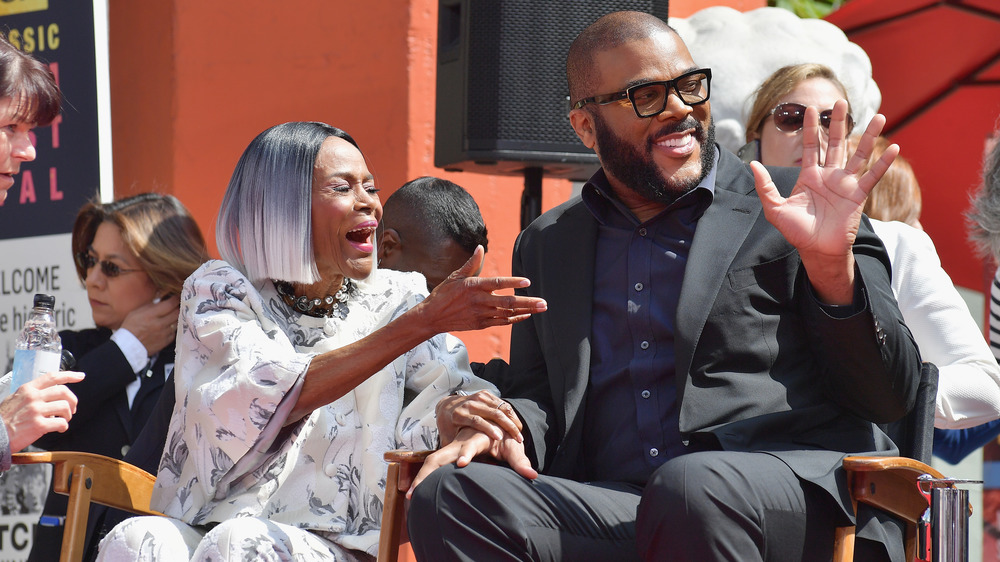 Stefanie Keenan/Getty Images
For Tyler Perry, the legendary Cicely Tyson, who died on Jan. 28 at 96, held many titles — business partner, friend, mentor, leading lady — but most earnestly, as Perry wrote in a touching Instagram tribute, she was "the grandmother [he] never had."
According to Tyson's memoir Just as I Am, which was released days before she died (per USA Today), she and Perry met in 2005 with Perry's Diary of a Mad Black Woman. Perry hired her for the film and they developed a blossoming friendship that ultimately gave her roles in multiple Perry movies for which she was very generously compensated.
"When [Perry] heard how little I was paid for Sounder and The Autobiography of Miss Jane Pittman, his mouth fell open," Tyson wrote in her memoir (via Vulture). "From then on, he decided to double, and sometimes even triple or quadruple, my asking price for any role he requested that I play." After all, the actress was known for breaking barriers for Black women in Hollywood, and Perry wanted her to earn what she deserved.
Perry's tribute to Tyson was very emotional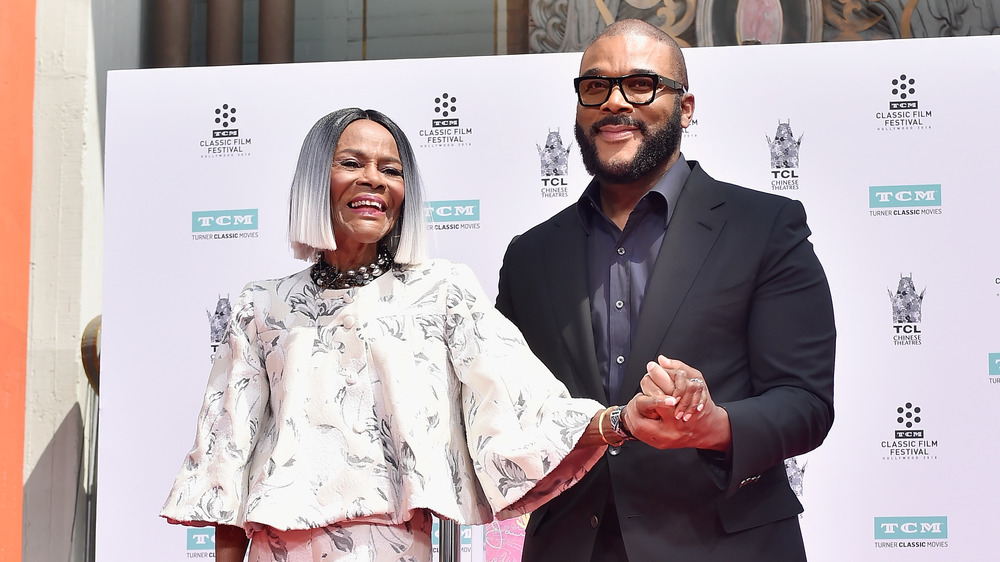 Stefanie Keenan/Getty Images
Under a carousel of photos from his friendship with the late actress, Tyler Perry revealed how he learned the devastating news. That morning, he'd felt compelled to watch Cicely Tyson's film The Autobiography of Miss Jane Pittman. "Not 12 minutes into the movie my phone rang. It was Oprah calling to tell me that Cicely had died," Perry wrote. "This one brought me to my knees! She was the grandmother I never had and the wisdom tree that I could always sit under to fill my cup. My heart breaks in one beat, while celebrating her life in the next. To think that she lived for 96 years and I got to be a part of the last 16 brings me great joy." She called Perry "son." 
"Today your son grieves your loss and will miss our long talks, your laughter from your belly, and your very presence," Perry continued. "Always so regal, always so classy, always a lady, always a queen. Every time we would talk I would ask, 'How are you?' and you would say, 'I'm still here. He must have something he wants me to do.' Well, I think it's safe to say you have done all you were put here to do, and we are all better for it."
In a separate post, Perry shared a video montage of moments with Tyson, including lots of hugs, her 96th birthday, and the dedication of a Tyler Perry Studios sound stage to her name.