Kelly Mi Li Dishes On The Best And Worst Parts Of Filming Bling Empire - Exclusive
As Bling Empire's executive producer, Kelly Mi Li has a lot of experience behind the scenes. Just one glance at her IMDb profile proves that she might just be the busiest member of the cast. The star has a litany of projects planned with her production company, including the TV series Interface; a thriller called AMP House, which she shot during COVID-19; and Afterward, a thriller starring Aaron Eckhart, Terrence Howard, and George Lopez. In fact, she's working on eight different projects at the time of this writing.
Though Mi Li is undeniably well-versed as a producer, starring in her own reality series flexed a whole different muscle. Bling Empire marked the entrepreneur's first credits in front of the camera and forced Mi Li to break out of her shell. So, how did she take to being a genuine TV star? In an interview with The List, Mi Li opens up about the best and worst parts of filming her brand-new series.
Bling Empire forced Kelly Mi Li to reckon with her relationship issues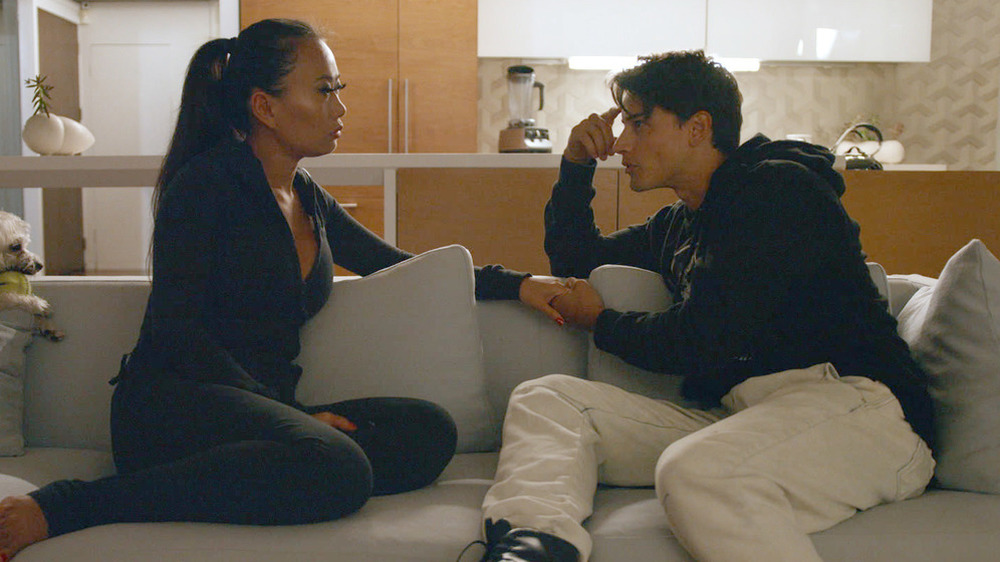 Netflix
Though Kelly Mi Li admits that filming was "a very amazing experience," it wasn't easy opening up to the cameras — especially when the very premise goes against her Asian culture. "It was a little scary at the beginning just because you're opening up your whole life to the world," she tells The List. "And in our Asian culture it's always been like, stay low key, stay private, don't air all your dirty laundry, kind of thing."
Nonetheless, the entrepreneur got "so much" out of being on the show, particularly when it came to her relationship with Andrew Gray. Aside from Anna Shay's larger-than-life personality, the couple's relationship is by far the most talked about part of Bling Empire. As fans saw during season 1, the pair temporarily decided to split after an intense fight in Paris and some couple's therapy. "The show kind of forced us to face our problems instead of keep hiding it or keep downplaying it," Mi Li admits. "So, I learned so much and I grew so much from the process, and the same thing for him."
The hardest part of filming Bling Empire was also the most rewarding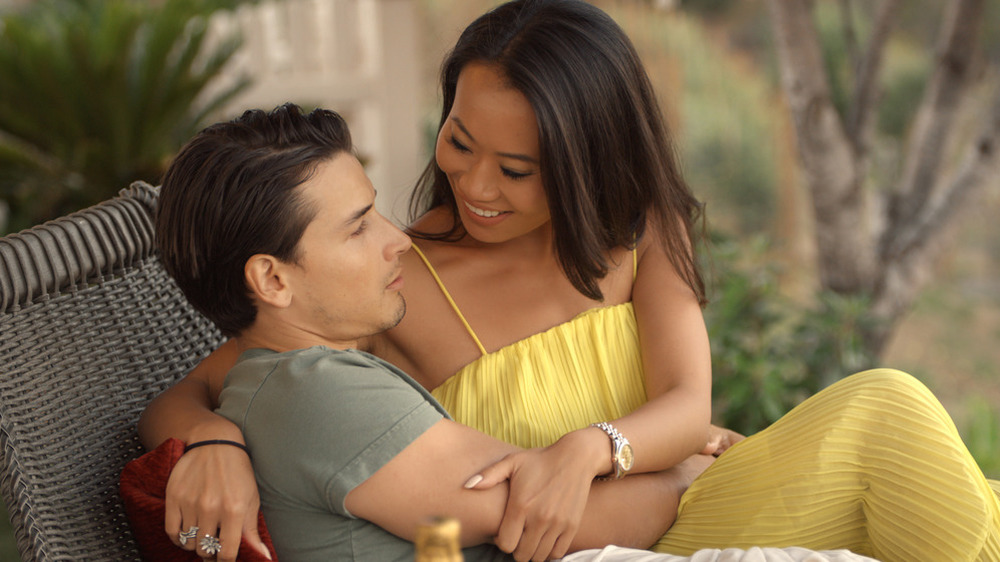 Netflix
Speaking of the couple's relationship, in the first episode, it became clear that Gray and Mi Li were in the midst of a rough patch. This eventually sent them to therapy, which turned out to be the best and worst part of filming for the producer, who admits that she "learned so much about [herself]" in the process.
"Those therapy sessions were amazing, but that was also the hardest part, which is when you're in the moment, you're like, 'This is so bad. What am I doing?'" She tells The List. "So, during that time it was really difficult just because me and Andrew were doing really bad ... I was doing bad, and I got to show that to the camera, so that was really hard for me. That was probably 'the worst part,' but it was also the best part after it settled."
At the time of this writing, Mi Li is still trying to work things out with Gray, but their future together is looking bright. "Everything happens for a reason," she says. "Blessing in disguise."
You can catch Kelly Mi Li and the rest of the cast on the premiere season of Bling Empire on Netflix now.