What The Cameras Didn't Show You On Netflix's Bling Empire - Exclusive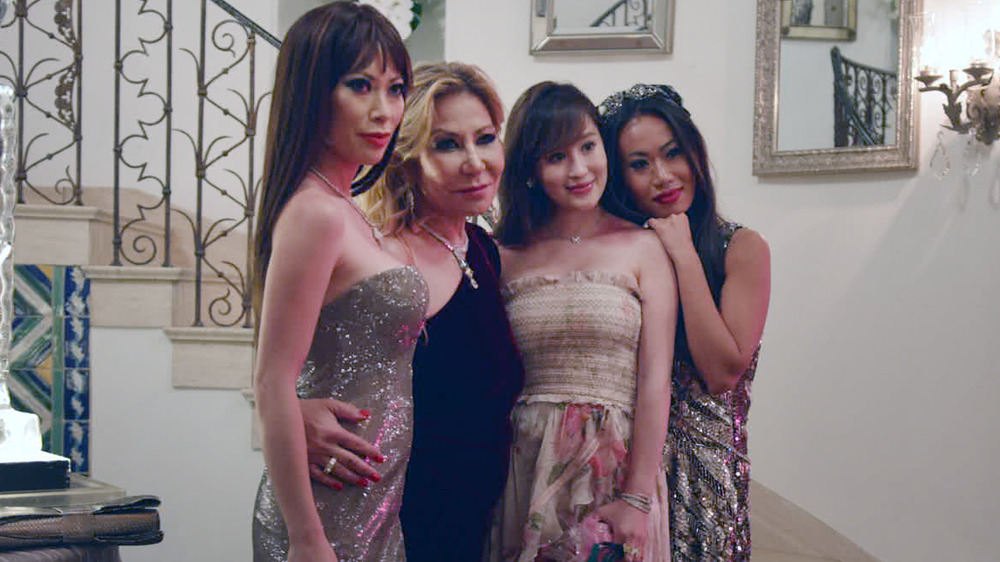 Netflix
The first season of Netflix's new hit Bling Empire may have only been eight episodes, but it still managed to include a lot of drama. Fans watched as frenemies fought over lush dinner parties, relationships shattered, and our favorite Los Angeles socialites somehow justified spending $30,000 on soup ingredients (that's some grocery bill, but shark fin isn't cheap), per The Cut. In many ways, it fills the hole left by Vanderpump Rules – if the cast never had to wait tables for a living, and instead, hung out in their million-dollar listings and rented out the entirety of Rodeo Drive for the Lunar New Year.
If you think season 1 covered a lot of ground, you should know it could only cover so much. You could say that the cast lived so large, it couldn't be captured on camera, like trying to take a picture of the Earth from space or understanding the full breath of the Grand Canyon from a photo. Some of them are the children of billionaires and direct descendants of the Song Dynasty, after all. Bling Empire producer and star Kelly Mi Li was kind enough to sit down with The List and talk about her favorite behind-the-scenes moment, and they're larger than life.
Anna Shay shut down the Palace of Versailles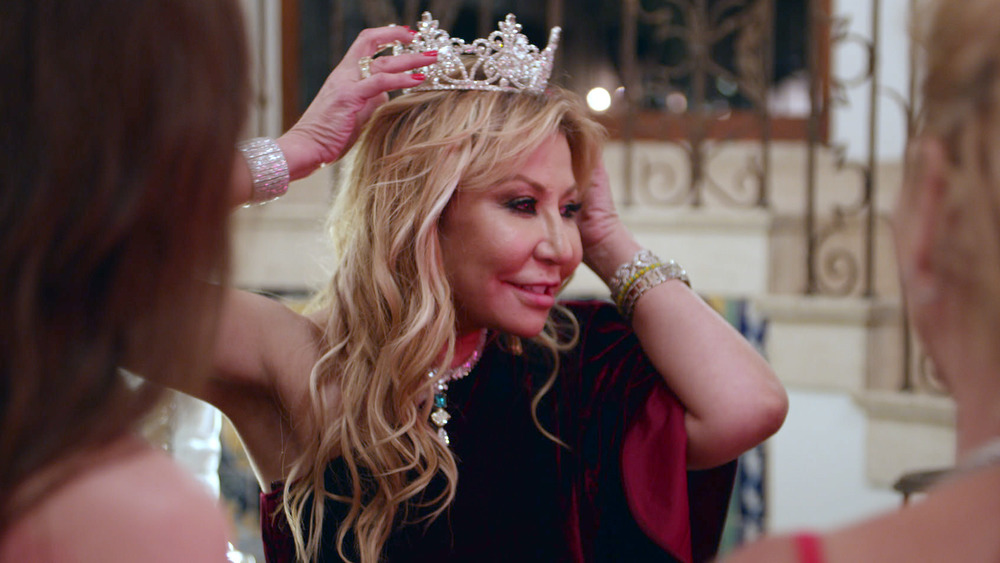 Netflix
As the oldest, wisest, and wealthiest of the Bling Empire gang, Anna Shay has established herself as the veritable Lisa Vanderpump of the series. The star, daughter of billionaire Edward Shay, has enough wealth to not even care about cashing Netflix' checks. By some estimates, she's worth roughly $600 million (per Pop Buzz), which may or may not be accurate. All we know is that she's wealthy enough to not even think twice about whisking her friends away on a private jet to Paris.
The Paris trip kicked off season 1. While it looked lux on camera (barring Mi Li's explosive argument with Andrew Gray), it was actually a whole lot more amazing than what we saw on the show. As Mi Li tells The List that Shay managed to shut down the Palace of Versailles for a private walkthrough.
"They said that only one — the Obamas, whoever it is — did that before. I don't know how she does it, but yeah," Mi Li says. "So, we were able to do the whole Palace of Versailles, complete private, which is just, it was unbelievable. And then when we left [they were like], 'Come back any time.' I'm like, 'Can I just move in?'"
Can we get an invite next time?
The truth about Kelly and Kevin's relationship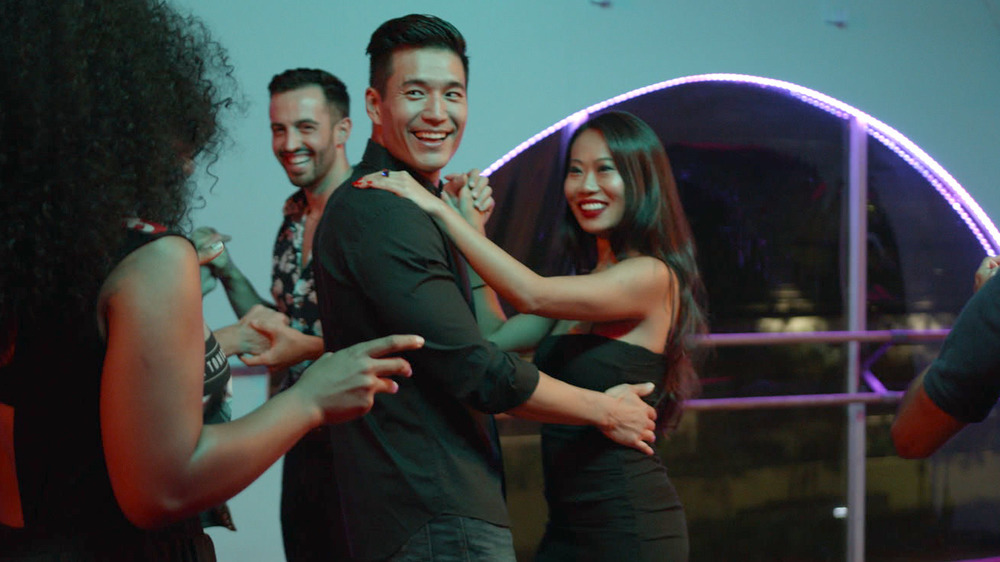 Netflix
Another thing we don't see on-screen is Kevin Kreider's love life. The star may not be as rich as his friends (per E Online), but most people would certainly consider the model a catch. Throughout the first season, he spent his time chasing Mi Li, who couldn't reciprocate the same feelings as she struggled with her split from Gray. At the end of season 1, the pair decided to stay in the friend-zone — but what we didn't know was that when the cameras stopped rolling, the producer became Kreider's close confidante as he searched for the one.
"We still talk like once a week, if anything, so I just see him as a brother," Mi Li tells The List. "And now I give him relationship advice, and I'm always telling him to settle down, find a real girl, find somebody with depth, find somebody you can connect with, and stop playing around, settle down. So, I'm happy he's still in my life."
As far as we can tell, Kreider is still living the single life, but we certainly don't mind watching him take every opportunity to show off his abs as he continues his search. 
You can catch Kelly Mi Li and the rest of the cast on the premiere season of Bling Empire on Netflix now.