Jason Alexander: What Is The Seinfeld Star Up To Today?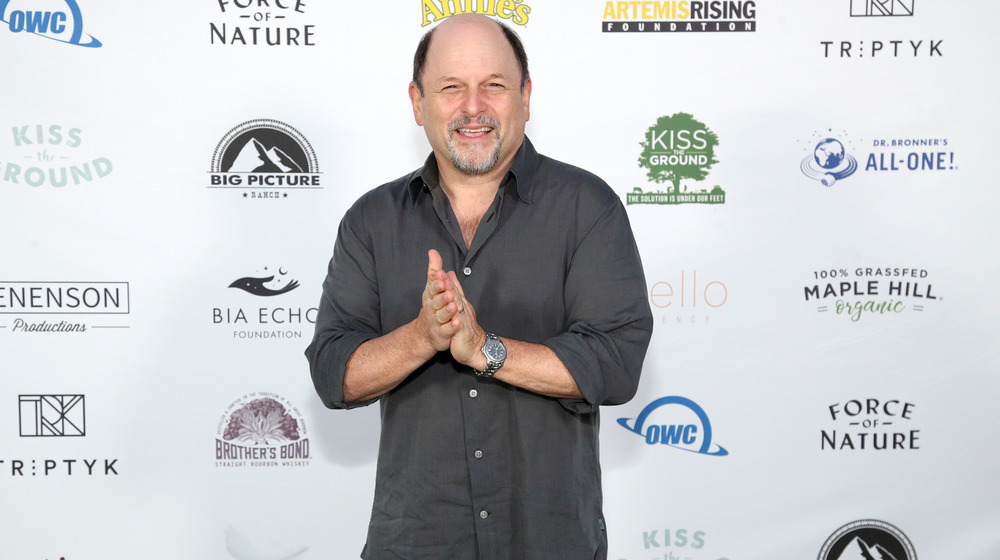 Rich Fury/Getty Images
Jason Alexander may forever be known for his iconic portrayal of Seinfeld's George Costanza, but that's far from all he's done in his career. In addition to loaning his voice to a number of recent projects, including Harley Quinn, The Simpsons, Robot Chicken, and The Tom and Jerry Show, Alexander was featured in 2019's short-lived reboot of Mad About You, appeared in series The Marvelous Mrs. Maisel and Young Sheldon, and filmed an upcoming Tide commercial for the Super Bowl.
About that Super Bowl LV ad, Alexander described it as "a very, very nice pat on the back" (via People). "It's kind of like when you're doing a TV show and they give you the best slot in television," he said while promoting the commercial. "So to get one of those is, first of all, it's great. But second of all, it's really flattering to be thought of as someone that can satisfy that audience, because it's very large, and there's a lot of competition for who had the best spot that day."
Jason Alexander's Super Bowl ad was filmed amid the pandemic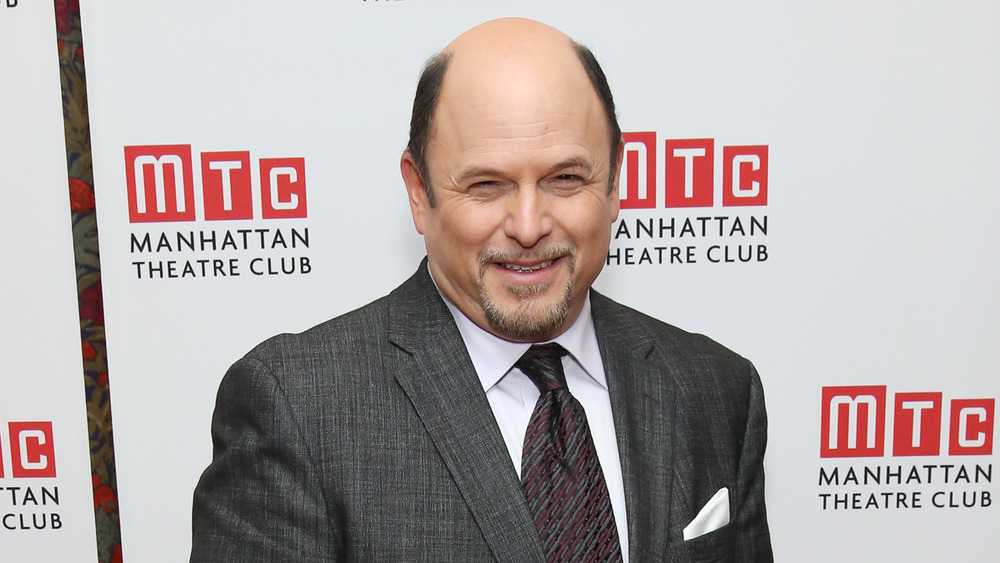 Walter Mcbride/Getty Images
Because the Tide Super Bowl spot was filmed in the midst of the coronavirus pandemic, things were a bit different on-set. In fact, the ad's director wasn't even present. Instead, he called into the soundstage where Alexander and a small crew were working.
In the commercial, Alexander animates a teen's "Jason Alexander hoodie" by giving off a number of different expressions as the garment is drooled on by a dog and stuffed into a stinky gym bag. Meanwhile, in the background, The Greatest American Hero theme song (which Seinfeld fans will recognize from George's answering machine) plays. "I think I've used every facial muscle I have to create those expressions," Alexander said. "I think there are maybe a dozen expressions in the finished commercial, but I can tell you that there were close to 1,500 photographs taken in that one day" (via People).
Alexander will be featured next in The Gettysburg Address, an upcoming documentary about the story of Abraham Lincoln's Gettysburg Address.