Here's What Justin Bieber's Anyone Really Means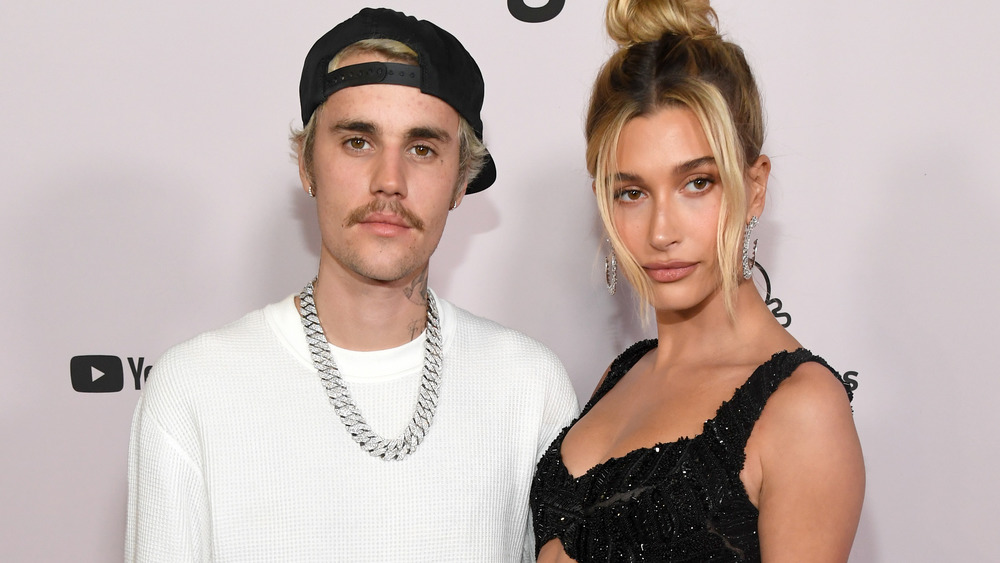 Kevin Mazur/Getty Images
Justin Bieber has written plenty of love songs, but his latest, "Anyone," may be his most earnest, as it centers on his wife, Hailey Bieber. Bieber released the track's second music video on Jan. 28 — a black-and-white reel that peers inside their deep, committed (and very snuggly) romance. Upon publishing the video, the singer tweeted a clip of Hailey from it, writing "You" followed by three heart emojis. The whole thing is essentially his love letter to her, made clear by her starring role and the song's touching lyrics.
In an interview on The Ellen DeGeneres Show, he said he "had no idea" they would get married when Hailey met him at 14, backstage at one of his concerts in 2009. She shook his hand and then quickly crossed her arms (per Elle). "But I'm glad it worked out because she's an amazing, amazing, amazing person ... she's super precious and I enjoy spending my life with her," he added.
Bieber's Anyone: If it's not you, it's not anyone
As said, Justin Bieber's "Anyone" is a love letter, and the new video gives context that it's about his wife. In the song, Bieber says that for him, there is no one else — now or ever. The lyrics go: "Looking back on my life, you're the only good / I've ever done (ever done) / Yeah, you, if it's not you, it's not anyone (anyone) / Not anyone." He goes on to also say that "Forever's not enough time."
The song also speaks to Bieber's fear of imagining a day when they're not together. "You say that I won't lose you / But you can't predict the future / So, just hold on like you will never let me go." The song ends with hope: "'Cause every morning I find you (no) / I fear the day that I don't / You say that I won't..."
The black-and-white video for "Anyone" is actually the second version, officially titled "Anyone (On the Road)." In the first, Justin portrays a boxer and his love interest is played by Zoey Deutch (via Billboard). In a statement made about the single's release on Jan. 1, Bieber offered that it "sets the tone for a brighter new year full of hope and possibility" (per Rolling Stone).