The Truth About Gisele Bündchen's Dating History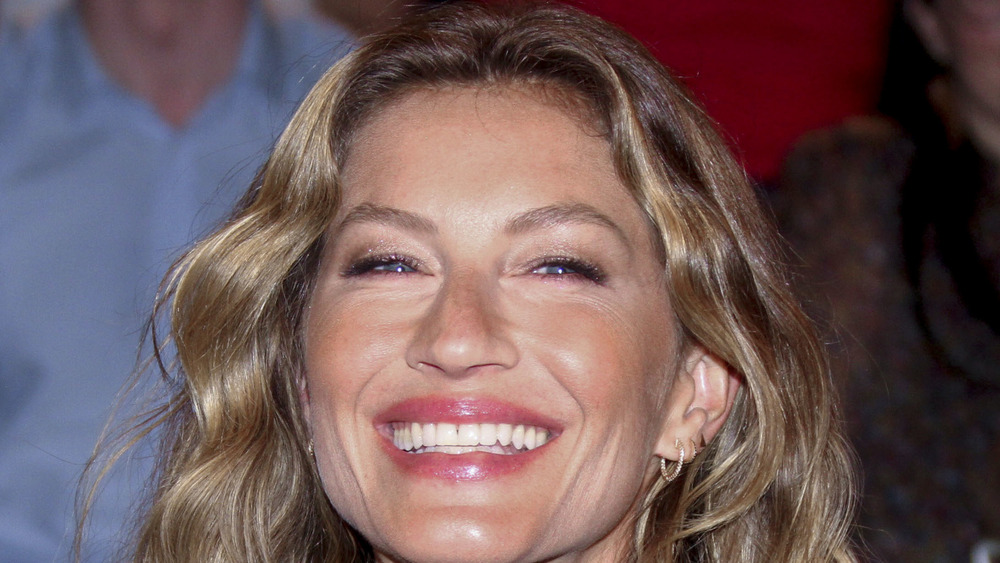 Tristar Media/Getty Images
How many people do we typically date, or at least, ahem, associate with, before finally settling down? According to Mind Body Green, the average number of sexual partners men and women have is somewhere between four and eight. Newser reports on a study saying that Gen Xers have about 10 partners, while Millennials have dialed it back to about eight. Those bad, bad Boomers did it with about a dozen different people -– free love, you know. You'd think that celebrities' numbers would be much higher than those of us ordinary folks, and in some cases you'd be right. In addition to all the insane numbers the legendary Wilt Chamberlain racked up on the basketball court, he also claimed to have set what may be another unbreakable record: 20,000 women (via The Atlantic).
Well, Gisele Bündchen, supermodel that she is, has no such stats. Despite being way more gorgeous than ordinary mortals, her "magic number" is a perfectly normal six (or maybe seven) different guys before she got together with her squeeze of 15 years and husband of 12 years, Tom "Back in the Super Bowl Again" Brady.
Gisele is partial to sportsmen and celebs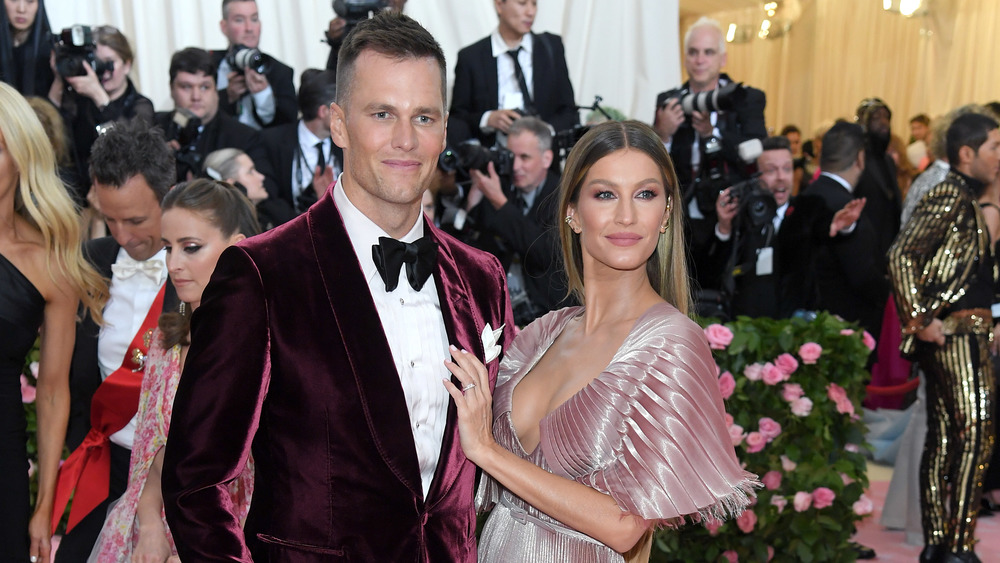 Karwai Tang/Getty Images
The first guy Bündchen is known to have dated, according to The Sun, was a Brazilian businessman named João Paulo Diniz. It was 1999. She was a rising 19-year-old supermodel, he was 36, and things didn't last. That same year she began dating fellow model Scott Barnhill. In 2002, she got together with Brazilian polo player Rico Mansur (her first sports star), whom she went out with for a whole six months, per The Sun. Evidently she decided to move on to a man with some serious star power, Leonardo DiCaprio. Interestingly enough, per The Sun, their relationship also began in 1999, so it apparently overlapped/fit in between the gaps with those other men. Bündchen and DiCaprio broke up for good in 2005, at which point she dated surfer Kelly Slater (back to the sporty type) for a few months.
According to The Sun, another dalliance came the following year with actor Josh Hartnett, himself rebounding from a breakup with Scarlett Johansson. Bündchen was rumored to have had one final fling before meeting Brady in 2006, although she later denied the rumors in an interview with Arena magazine (via Pop Sugar). "If everything that's written about me was true," she said, "I'd have about 10 kids and I'd be married five times, one of them with some actor named Chris Evans, whose name I heard for the first time two hours ago ."
When she met Tom Brady in 2006, he, as Pop Sugar noted, was still in a relationship with Bridget Moynahan. Brady called things off with Moynahan, who later announced she was pregnant. (Moynahan gave birth to Brady's son, Jack, in August of 2007.)
Tom Brady and Gisele Bündchen have been together ever since. They married in 2009, have two children (Benjamin and Vivian), Tom has a few more Super Bowl rings, and, well, that's where the story stands.