Grace VanderWaal's Surprising Makeup Look Is Turning Heads On Instagram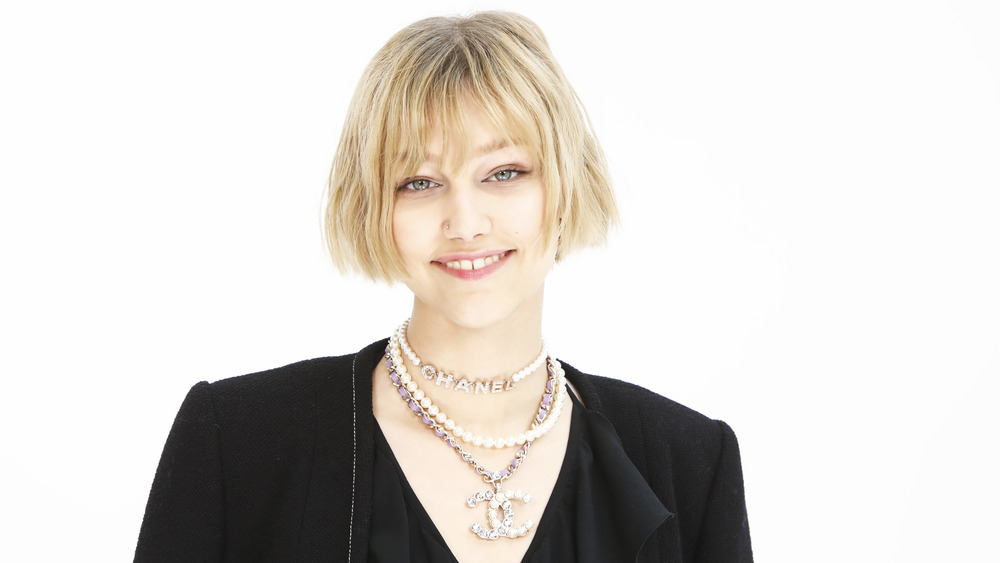 Julien Hekimian/Getty Images
Winning a reality show isn't a guaranteed ticket to fame, or even happiness. Plenty of winners have slipped into obscurity (only superfans can name every Survivor and DWTS winner), while others have found it hard to cope with the aftermath of victory. When the performer is young, it can be especially difficult to juggle sudden success with their search for identity. Fans of America's Got Talent are wondering if this might be the case with its season 11 winner (via Parade). At just 12 years old, Grace VanderWaal charmed millions on the talent show with her singing and ukulele skills, becoming a millionaire and a signed recording artist virtually overnight. The five years that followed saw her performing in concerts, attending fashion shows, and getting a plum role in the Disney film Stargirl, based on a middle-school book familiar to just about anyone of her age. 
It's easy to forget, however, that fame and excitement don't cancel out the angst and confusion of the teen years. In fact, they may even make it worse. Some are wondering whether VanderWaal's recent Instagram posts might be signaling some inner turmoil.
Grace VanderWaal's 'sad clown' look is worrying fans
Grace VanderWaal, like most teens, enjoys posting selfies showing various looks to match her mood. In recent months, though, those looks have taken a dramatic turn. In late fall 2020, she shared a video showing that she'd shaved her head, and revealed in the caption that she was "coping with years of resentment and mental battles" (via Talent Recap). Then, this past week, VanderWaal posted a pic of herself in Pierrot-style makeup, captioning it "sad clown vives 2nite." Many of her fans praised the artistic look ("Amazing!" "Remarkable work!" "You're so beautiful!"), but others saw it as a signal of trouble. "Grace, just be happy. That is what truly matters," said one. Another said, "We seriously gonna act like nothing's wrong right now?" 
VanderWaal's subsequent photos seem to show a brighter outlook; two days later, she posed in toy fairy wings she'd bought from a dollar store, showing off her short bleached 'do. Still, it's possible that a recent event could be lingering in her mind. As Talent Recap reported, the AGT winner revealed on a recent TikTok livestream that she'd been on the Omegle chatroom and seen some "really scary" things there – including a man who put a gun to his head as he was talking. 
Let's hope that VanderWaal's posts simply reflect a teen having fun with her image, and not the tears behind her smile.