Sportscaster Tracy Wolfson Is Worth More Than You Think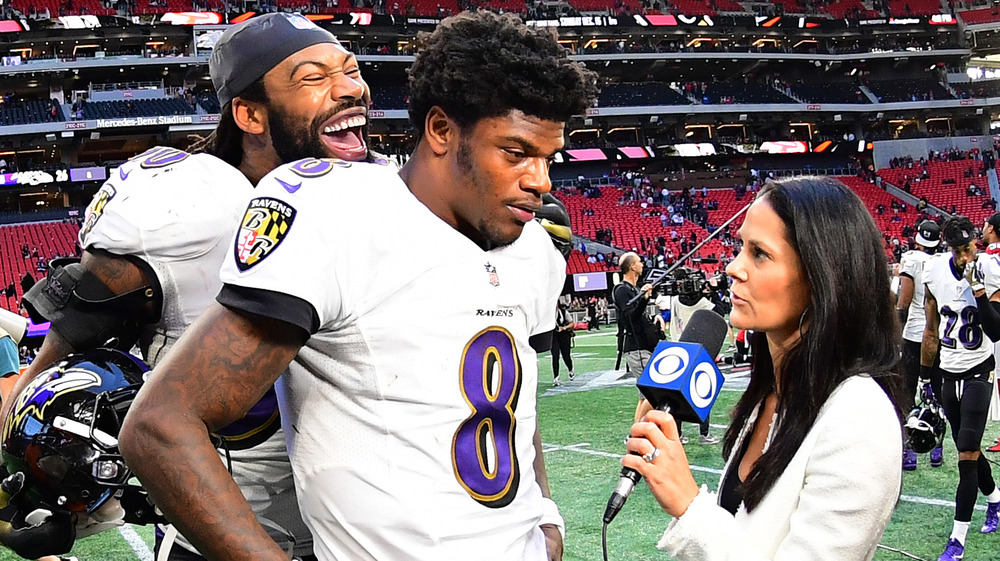 Scott Cunningham/Getty Images
After the 2019 Super Bowl, CBS sports broadcaster Tracy Wolfson pushed and shoved her way to Tom Brady, clinging to the quarterback's jersey so she wouldn't lose him in the crowd. "My height just makes me tougher," she told The Washington Post afterward, "You just kind of have to plow through." In 2021, she'll likely be elbowing her way to Brady again. And then, eventually, Wolfson will travel back from Raymond James Stadium in Tampa Bay, Fla. to her home in the Tenafly, N.J. where she, her husband, and her three kids live (via Jewish Standard).
Tenafly isn't just any small town. It's one of the best places to live in New Jersey, at least according to Niche. The quiet suburb is filled with homeowners (who dish out, on average $807,000 for their properties), good schools, coffee shops, and parks. Most grown-ups living in Tenafly have a master's degree. And it's mostly crime-free.
In any case, Wolfson's job doesn't let her spend a lot of time there. In 2016, she told Jewish Standard that she and her husband needed a full-time nanny to make things work. And according to what she told Sports Talk Florida in 2019, it's her husband, who works at Barclays Capital (a brokerage firm and investment bank) that wakes up at 5 a.m., takes the kids to school, and handles weekend logistics with the kids.
How Tracy Wolfson affords her lifestyle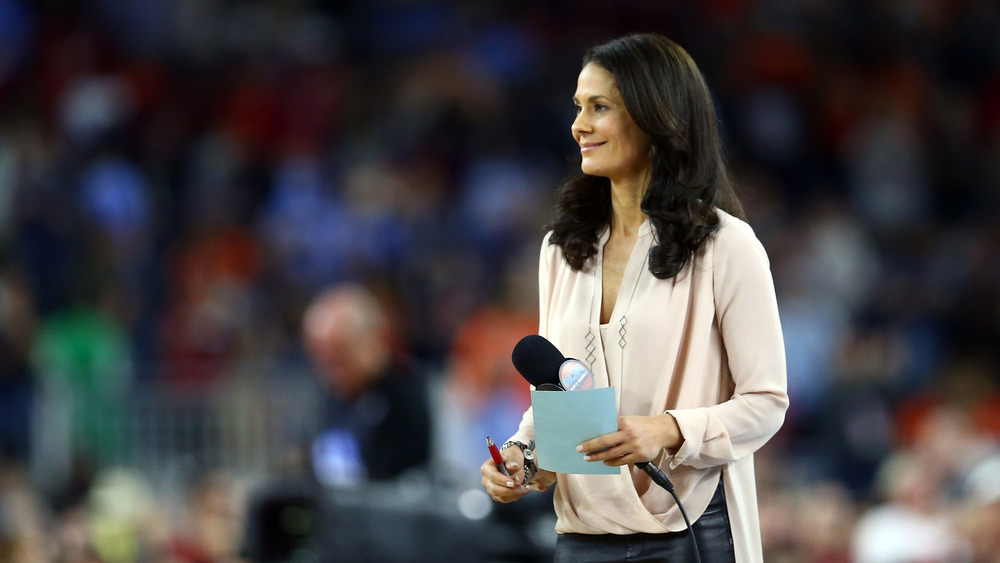 Ronald Martinez/Getty Images
When Tracy Wolfson started her career as a sportscaster, she was likely making industry averages. (These, according to the U.S. Bureau of Labor Statistics range between $19,000 to $105,000 a year.) No matter what her salary was back then, her husband, David Reichel, probably brought enough dough to keep their family going. Before working as a senior salesperson in the equity derivatives group at Barclays Capital, Reichel worked as head options trader at the equity-focused hedge fund, Bascom Hill Partners, as per The University of Michigan.
Now, of course, as a four-time Emmy-nominated lead reporter for the NFL on CBS, Wolfson is also raking in money (via her bio on her website). Her income doesn't only come from her day-job. According to Woflson's booking agency, you can hear the sportscaster's voice in sideline reports on video games, including on NCAA College Hoops 2K8 on the Xbox 360 and PlayStation 3 game consoles. Of course, as One World Information's sources confirm, Wolfson makes around $1 million a year and is worth a respectable $5 million, she hardly needs a side gig.