Here's What Eric Church's Through My Ray-Bans Really Means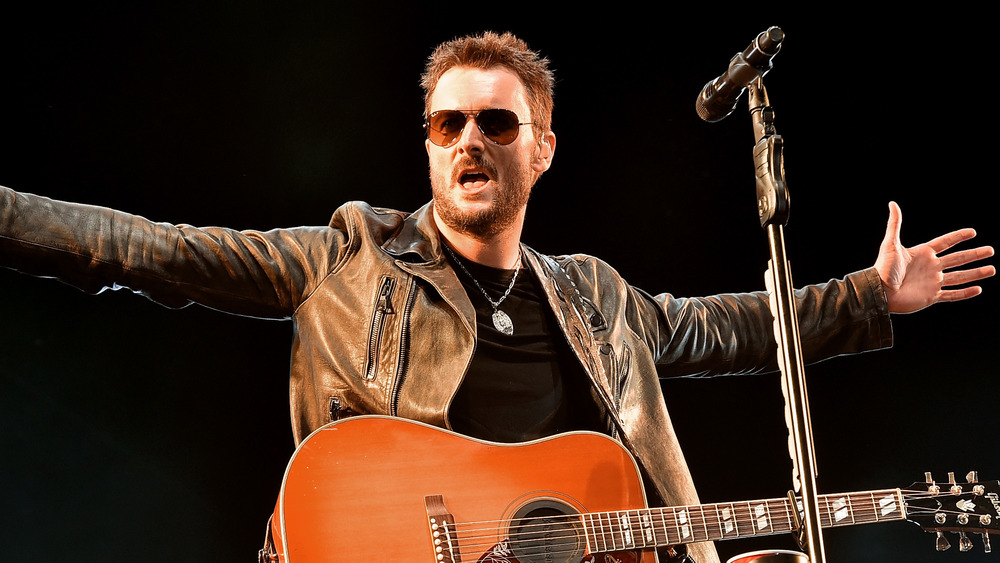 Kevin Winter/Getty Images
Eric Church never thought he'd be performing the national anthem, nor did he imagine he'd sing period, at the Super Bowl. "I fully assumed they're never going to ask me. So, this is the first," he reflected in a January 2021 interview with Apple Music Country (via Variety). But the country music phenomenon is thrilled he'll be performing alongside singer-songwriter Jazmine Sullivan ahead of the big game in February 2021, and has since listened to "everything" she's ever done.
Although Church himself never predicted his upcoming high-profile appearance, in many ways, it's his own prophecy come true. In early 2020, as artists began canceling shows across the nation due to the COVID-19 epidemic, Church spoke to crowds — months before he release his hit song, "Through My Ray-Bans," later that year. "I don't believe, in all of its complexity, this damn virus has any idea what it's up against: the American resolve, steeled by the world, steadied by faith, calmed by song, healed by prayer," he said (via Press Party). "I believe these halls will roar again. These stadiums will be deafening in the answer to this enemy. The silence of now will cower at the noise of soon ... I cannot wait to see you again, through my Ray-Bans."
But what does Eric Church's song, "Through My Ray-Bans," really mean?
'Through My Ray-Bans' is Eric Church's heartfelt response to two tragedies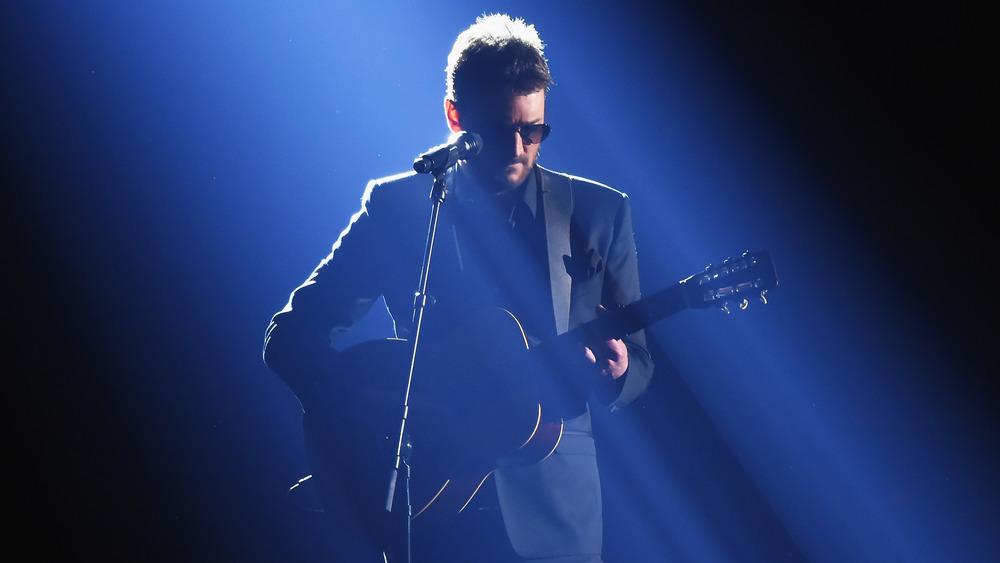 Rick Diamond/Getty Images
In October 2020, when Eric Church released his hit song, "Through My Ray-Bans," it was immediately clear that the track was not only a response to COVID-19. The country star dedicated the single to victims and survivors of the shooting at the 2017 Route 91 Harvest festival, at which Church himself had performed (via Rolling Stone). 
"Through My Ray-Bans," then, is a love song to his audience: a tantalizing hint of what it feels like to be Church on stage. "Now what if I told you a place existed / Where the magic in the air tastes like moonlight on the lips / And no hand in the deck can beat a pair of hearts?" Church sings, describing his audience. "Everybody's got their arms around / Everybody else's shoulders / Guardin' against the world outside / Like an army of Friday night soldiers," he continues in the chorus. "... Wish you could stay the way I see you / Through my Ray-Bans."
And so, at Super Bowl LV, Church will be performing in front of a live audience again, just as he predicted back in 2020. Most likely, he will be wearing a pair of his signature Ray-Bans while crooning out "The Star Spangled Banner" alongside Jazmine Sullivan. Hopefully, he'll give the 22,000 fans in attendance a well-deserved respite from "the world outside" — and get the break Church needs from the outside world through them, too.