The Truth About Patrick Mahomes' Adorable Dogs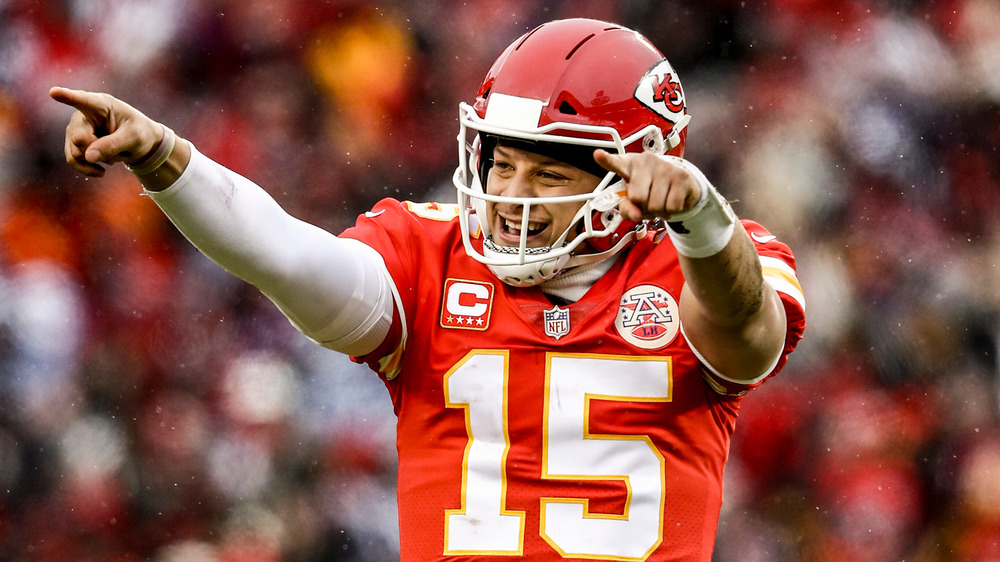 Jamie Squire/Getty Images
They say a dog is a man's best friend, but for Kansas City Chiefs' quarterback Patrick Mahomes, it seems two dogs are a man's best friends — and they go by the names Steel and Silver. In fact, the pit bull and Cane Corso mastiff, who have over 200,000 followers on their Instagram page @steel_silver_mahomes, seem to be more than just best friends, they're like children to Mahomes and his fiancée Brittany Matthews. 
According to The Kansas City Star, Mahomes and Matthews have had the pit bull, Steel, since 2017, when Mahomes gave him to Matthews for Valentine's Day. "He's an awesome dog — very loving, very energetic," Mahomes shared in 2018. "He's like my best friend. It's a great dog to have." 
He continued to express his love for the pup during an Instagram Live with former Pittsburgh Steelers' Troy Polamalu earlier this year, revealing, "Me and my dog Steel are exactly the same person, except he's a dog." He continued, "His mannerisms, like the stuff he does, is literally exactly the same as me."
Patrick Mahomes and fiancée Brittany Matthews' two dogs are just like their children
In 2019, the couple welcomed Silver to the family. "It was a joint decision," Mahomes told The Kansas City Star, before adding that Matthews was desperate for another dog. "She definitely wanted it. I was trying to wait until the offseason, but she wanted to get it up here quickly." And the rest is history. The family of four can often be seen posing together in photos on Instagram and preparing for the arrival of the family's fifth member.
Yep, in case you missed it, Matthews is pregnant with a baby girl. And who better to help out with their gender reveal than their four-legged friends, Steel and Silver. "Yes, my dogs walked down a runway with pink paws for the reveal," Matthews wrote on Instagram alongside a video of their big announcement. Could they get any more adorable!?