Here's What Eric Church's Bad Mother Trucker Really Means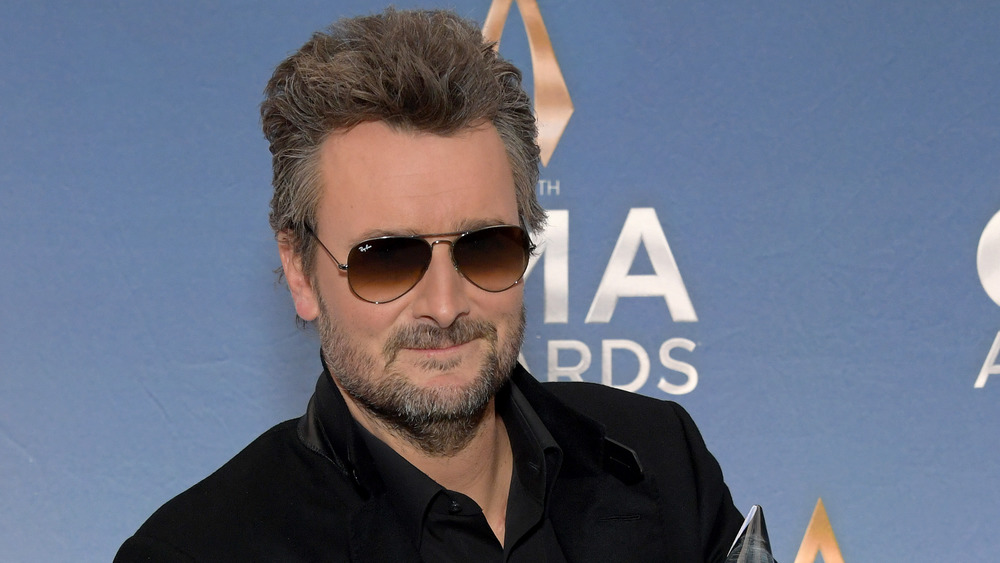 Jason Kempin/Getty Images
You may know Eric Church from songs like "Stick That In Your Country Song," and "Desperate Man." His tune "Bad Mother Trucker" is making waves because of its message. Firstly, consider that the ditty was penned by Church along with Luke Dick — who seems to be everywhere these days, like coupled up with Miranda Lambert on the song "Polyester" — as well as Casey Beathard, and Jeremy Spillman (via Taste of Country).
"Bad Mother Trucker" tells the story of a tough woman who drives a truck. "She drove an '81 Peterbilt 18-wheeler / Jet black with pink mud flaps," the song begins (via Genius). But beyond just the descriptive elements of the truck the "bad mother trucker" drives, Church's lyrics dive into how men misjudge her and how she proves to them how tough she really is. Church sings, "And them boys would chuckle when they saw her buckle / Herself in the captain's seat But nobody was laughin' when she'd go to passin' / Smilin' at them real sweet."
Indeed, according to NY Country Swag, the song is an ode to strong women, who can do anything men can do, even in a male-dominated line of work, like truck driving.
Is Eric Church's Bad Mother Trucker really about his wife?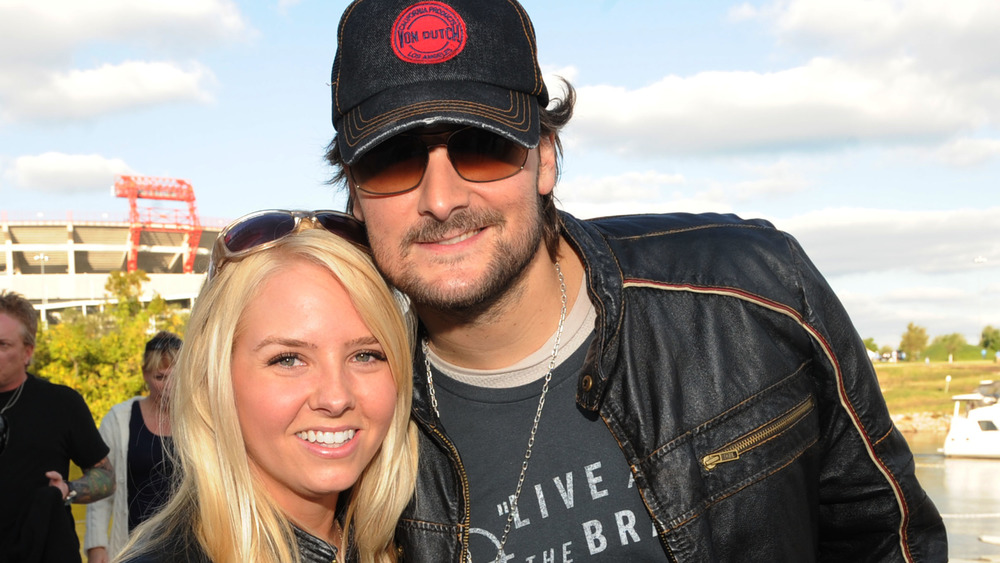 Rick Diamond/Getty Images
The woman Church describes in "Bad Mother Trucker" is breaking stereotypes about female drivers, with lyrics like, "Yeah, she was a breadwinner, ain't no stoppin' her." But CMT has another theory about the song, suggesting it's not as literal as one might think at first blush. In fact, the outlet says that the tune is a tribute to Church's wife, Katherine.
Consider lyrics like, "She made a name for herself, taught me how to spell R-E-S-P-E-C-T." It's highly likely that the woman the country star loves could inspire words like that. The couple married in 2008, according to The Boot. Other lyrics that suggest the song could honor Katherine are, "Yeah, you only get one and I wouldn't want another."
Meanwhile, Katherine was in the music business before Church, and not a truck driver, according to Wide Open Country. But she is a mother to their two sons. And this wouldn't be the first song Church penned for his wife, having written and performed "You Make It Look So Easy" at the couple's North Carolina wedding.