Rob Gronkowski's Net Worth May Surprise You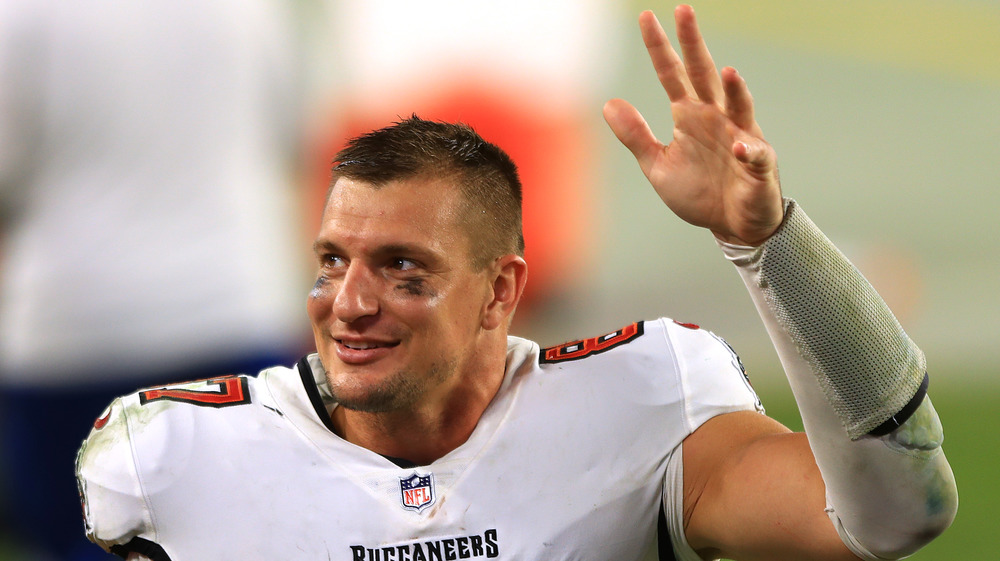 Mike Ehrmann/Getty Images
Most regular people would be glad to retire in their early sixties, but Rob Gronkowski did it at just 29 years old. As Business Insider reported back in 2019, the New England Patriots tight end had nine successful seasons behind him at that age. Injuries didn't slow him down, while business interests away from football guaranteed he landed on his feet. Even then, rumors swirled Gronkowski wasn't leaving the field for good — particularly if Tom Brady wanted him back. 
The former Patriots player ended up following in Brady's footsteps, as it were, with the dynamic duo reuniting in service to the Tampa Bay Buccaneers. As Joe Bucs Fan reports, Gronkowski admitted during a recent appearance on SiriusXM NFL Radio, "Coming here, it's a complete 180." He added, "The biggest difference is just having the freedom of being yourself in this organization." Notoriously careful with his money, the tight end certainly has financial freedom too.
Rob Gronkowski is rich enough to live on endorsement earnings alone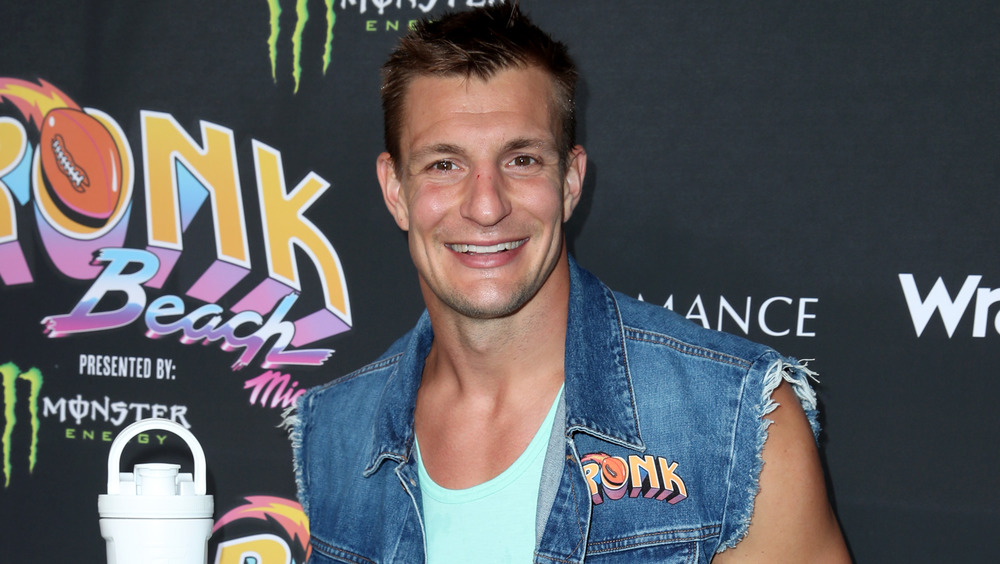 Joe Scarnici/Getty Images
As the Boston Herald notes, Gronkowski's career has had several major moments, from his impressive trajectory while at the University of Arizona, to being selected in the second round of the NFL draft just a year after receiving back surgery. He and Brady quickly became a team, with the tight end's first catch in the NFL coming directly from him, during a game against the Bengals. In 2012, Gronkowski signed a six-year, $53 million contract, "at the time the richest for a tight end in NFL history." Well-known for making crucial in-game returns after serious injuries, including during his 100th regular-season game, Gronkowski ultimately helped the Patriots nab three Super Bowl wins during his tenure. 
As Business Insider reports, Gronkowksi boasts several high-profile endorsement deals, divulging that he purposely doesn't spend his NFL earnings and rather relies on his endorsement payments instead. Spotrac calculates he made close to $54 million across his nine season run. Gronkowksi encouraged other athletes to follow his lead, to plan for retirement and be smart about their spending overall. According to Celebrity Net Worth, Gronkowski enjoyed deals with Nike, Dunkin' Donuts, Visa, T-Mobile, Lyft, Cheerios, and lots more alongside his $60 million annual salary from the NFL. They put his net worth slightly lower, at $45 million, but it's still plenty to retire on — should he ever choose to do so for real.