Here's What Eric Church's Crazyland Really Means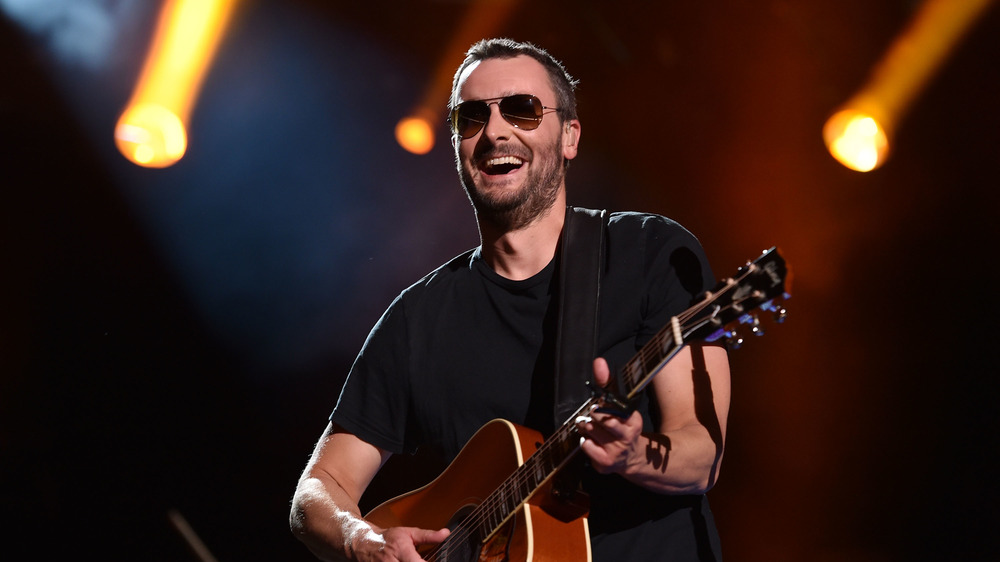 John Shearer/Getty Images
In the lead-up to his next album release, Eric Church dropped "Crazyland," which he wrote with Luke Laird and Michael Heeney. And the story behind the song is actually kind of wild. 
Speaking to Bobby Bones on The Bobby Bones Show, the country singer revealed in July 2020, "I actually dreamed the chorus of the song, and I woke up, and I wrote it down and then I ended up writing the rest of the song to the chorus." He continued, "I guess when you get to a creative point, you get in the groove like that... I was crazy at the time, so, you know." Crazy, indeed! But now, we can't help but wonder what "Crazyland" is actually about.
"Let me take your hat friend, Tell me what's the matter, 'Round here folks call me the Mad Hatter," the song begins, referencing the Hatter in the famous Lewis Carroll book Alice's Adventures in Wonderland (via Genius). 
Eric Church's 'Crazyland' is about being brokenhearted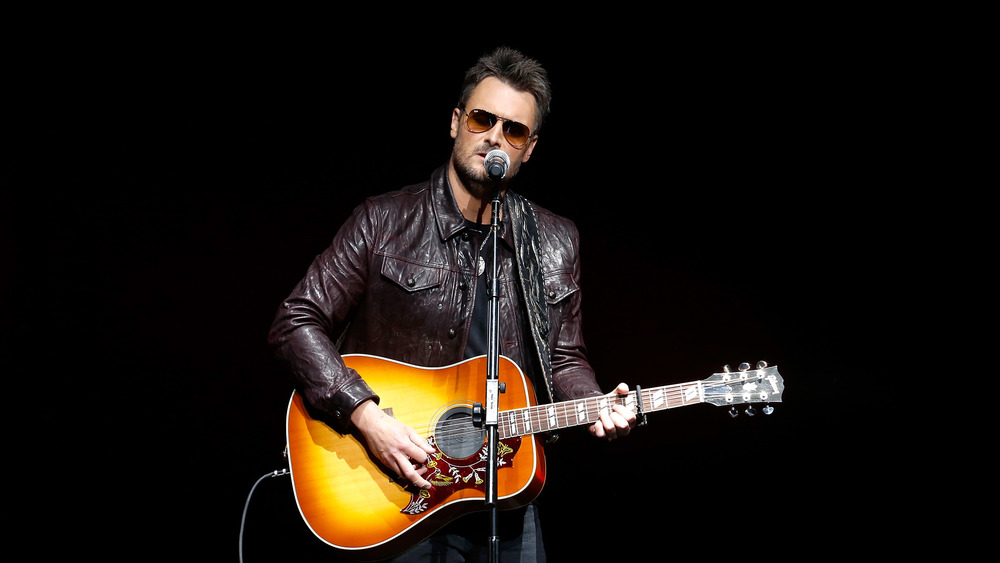 Brian Ach/Getty Images
Singing about a place, Eric Church goes on to mention different characters in "Crazyland" (via Genius): "That's Sad in the corner with his heart on his sleeve, Talking to Regret, who's never gonna leave, Over there playing pool is Fool and Lost, And tending bar tonight that's All My Fault, We all just hang out and listen to Blues, Sing his songs, there's nothing else to do in."
But by the time Church gets to the chorus of "Crazyland," it's clear the song is a man nursing a broken heart. "Crazyland, Since you said goodbye, It's been crazy man, Lunatics, liars and also-rans, Waiting on her leaving to come back again", he sings. According to Song Meanings + Facts, Church is singing about a relationship that broke down, which is blames himself for, and waiting for the day his love will return. 
And as it turns out, all the characters he introduces us to in the opening verse are actually all the different emotions you commonly go through during a breakup. Talk about music that pulls at your heart strings!