Why Sarah Jessica Parker Says The Pandemic Will Be Explored On The SATC Reboot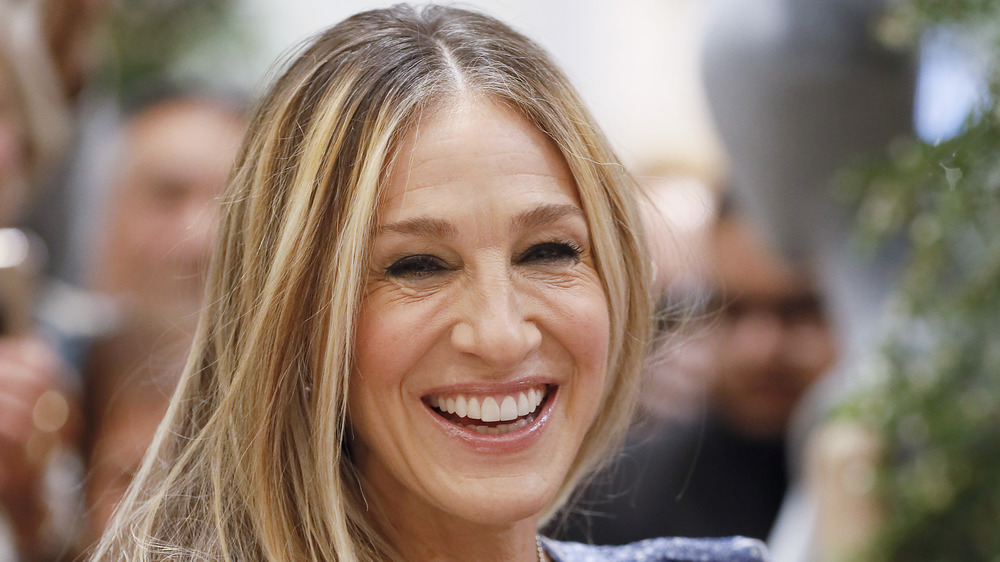 Hanna Lassen/Getty Images
The COVID-19 pandemic is leaving its mark on pop culture. Grey's Anatomy has notably explored COVID-19, and we're already seeing shows centered on the pandemic like Love in the Time of Corona, Connecting, and Social Distance drop (via The Wrap). The pandemic is also going to be part of the Sex and the City reboot according to one of its stars, Sarah Jessica Parker.
The decision might not be a popular one with people who have always looked at SATC as a form of escapist entertainment, but Parker thinks it's critical that the show accurately represent current events. "[The pandemic will] obviously be part of the storyline, because that's the city [these characters] live in," she told Vanity Fair. "And how has that changed relationships once friends disappear? I have great faith that the writers are going to examine it all."
That's not to say the revival of the beloved show will be all about COVID, though.
Sarah Jessica Parker is excited to see where our favorite Sex and the City characters are now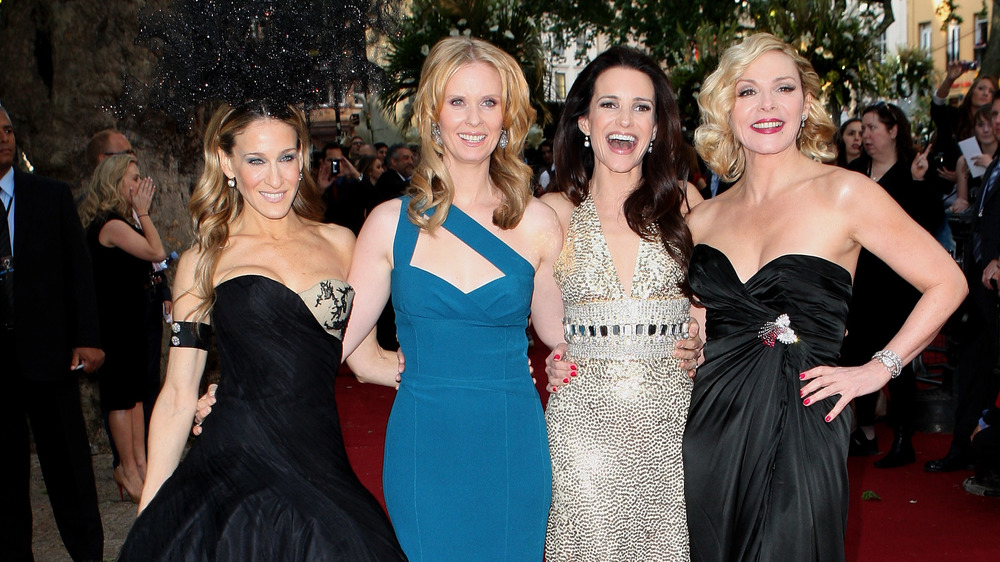 Claire R Greenway/Getty Images
The show will pick up in the present day with our favorite characters — minus Samantha, as Kim Cattrall is not joining the reboot — now all in their 50s, and Parker is looking forward to seeing how Carrie, Miranda, and Charlotte have all changed.
"You know, who are they in this world now?" she asked. "Have they adapted? What part have they played? Where have they fallen short as women, as friends, and how are they finding their way? Did they move with momentum? Are they like some people who are confused, threatened, nervous [by what's happening in the world]? I'm so curious and excited to see how the writers imagine these women today."
The Sex and the City actors paid tribute to NYC's healthcare workers towards the beginning of the pandemic last year. "I don't think we ever imagined we'd be asking this of our medical community," Parker said on the podcast The Bradshaw Boys. "I don't know how to thank them enough."