Jazmine Sullivan's Stunning Net Worth Finally Revealed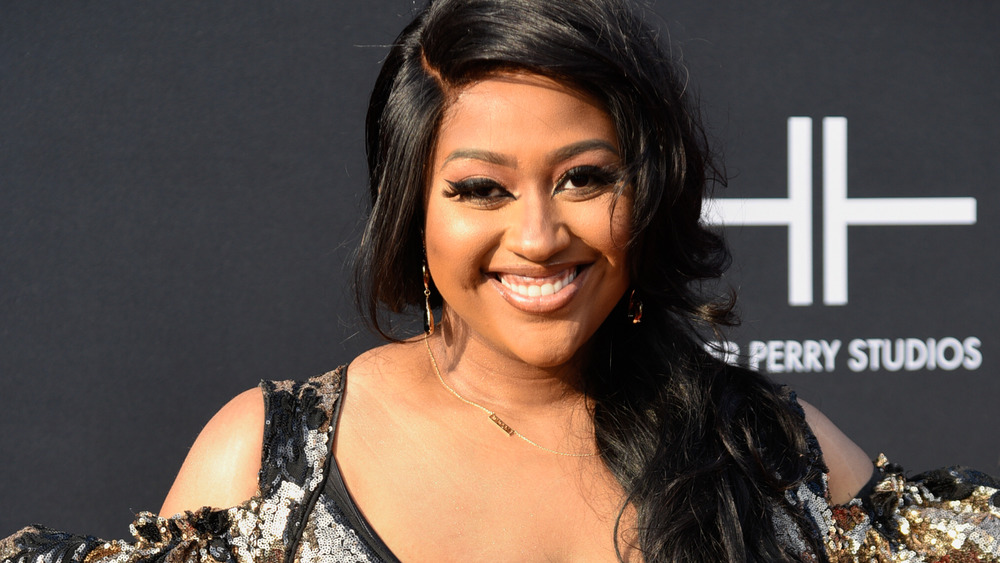 Paul R. Giunta/Getty Images
If you've ever wondered about soulful singer-songwriter Jazmine Sullivan's net worth, it's safe to say her years in the business have been worth it. According to All Hip Hop, the chanteuse started out when she was just 12 or 13, with Missy Elliot helping her along the way until landing her first record deal at 16. More than a few albums later and a career spanning decades, it's no wonder Sullivan's net worth is reflective of her hard work and absolutely incredible talent.
As calculated by Celebrity Net Worth, Sullivan's net worth is a hefty $7 million. The R&B artist, who has collected 12 Grammy nominations so far in her career, has made much of her money through her albums, including her debut Fearless in 2008, 2010's Love Me Back, and her more recent works Reality Show (2015) and Heaux Tales (2021). But her millions also come from her songwriting. According to AllMusic, Sullivan has written songs for Megan Thee Stallion, Mary J. Blige, Kendrick Lamar, Snoop Dogg, Robin Thicke, among others. In fact, her songwriting spans more than a hundred recorded songs — impressive to say the least (and very profitable).
How did Jazmine Sullivan make her incredible net worth?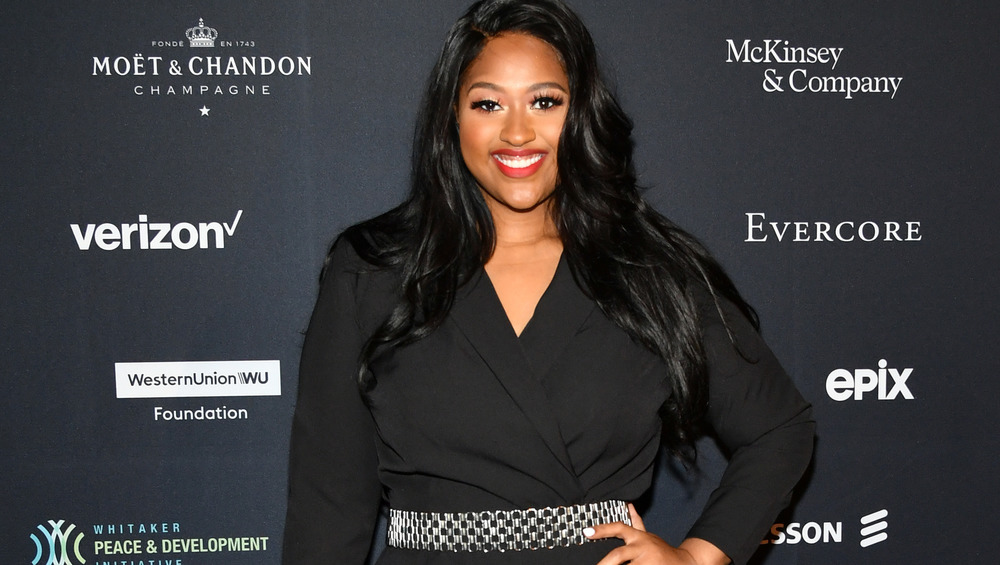 Slaven Vlasic/Getty Images
With a huge songwriting career raking in the big bucks, we're not that shocked about Jazmine Sullivan's stunning net worth (OK, fine we are), but her own music career is also a source of major income. According to Celebrity Net Worth, Sullivan sang in choirs, as well as with music legend Stevie Wonder, at just 13-years-old, jump-starting her for success. She signed with Jive Records as a teenager, and eventually released her first single "Need U Bad" in 2008. Hitting #1 on the Billboard Hot R&B/Hip-Hop Songs chart, Sullivan soon became a household name (via Celebrity Net Worth).
Sullivan's debut album Fearless also went #1 on the R&B chart, and we still can't get over the unique melodies and deep lyrics. With fans all over the world, her subsequent albums have garnered her millions of plays, dollars, and awards like the BET J Award in 2009. To kick off her career, Sullivan was named a rising star in 2010 at Billboard's annual Women in Music event, and she hasn't stopped since. Sullivan's net worth is super-impressive, but we're just as inspired by her dedication to her craft.