Here's What Jazmine Sullivan's Lost One Really Means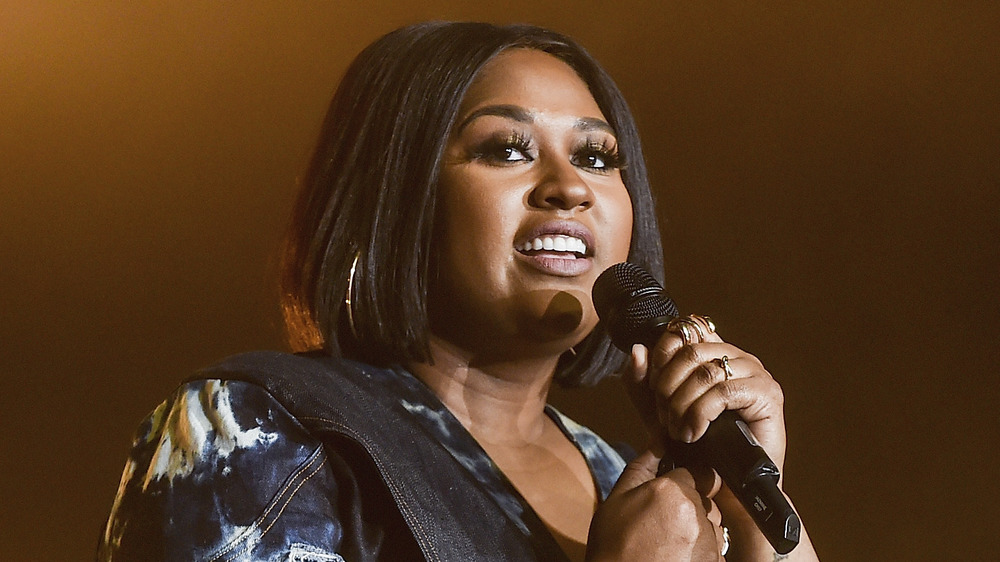 Erika Goldring/Getty Images
With an invite to perform the national anthem alongside country music star Eric Church at the Super Bowl in February 2021, Jazmine Sullivan is officially back! The previous August, the beloved and venerated singer returned to the spotlight with her first single in five years, "Lost One." 
It peaked at No. 9 on Billboard's Hot R&B Songs chart, and as is the case with many of Sullivan's songs, "Lost One" is a meditation on love and loss. "And if it's too late, I understand / Sometimes it's too late, to make amends," she sings in the pre-chorus, before asking her ex not to move on, "have too much fun," and fall in love with someone else in the song's chorus. Fader shared that Sullivan explained the song's full meaning in the press release: "'Lost One' is about being careless with someone's heart and having to live in regret from losing them. Loss is all around us, and it's important to cherish the people you love before it's too late."
"Lost One" was followed by the release of Sullivan's fourth record in January 2021, the critically-acclaimed Heaux Tales. The album came after Sullivan took a lengthy break from the music industry, having told the Associated Press, "I was crying to one of my girlfriends ... like, 'Girl, I can't even write.' That's how I express myself. That's how I communicate, and I can't do that." So, how did Heaux Tales come to be?
Inside Jazmine Sullivan's journey toward Heaux Tales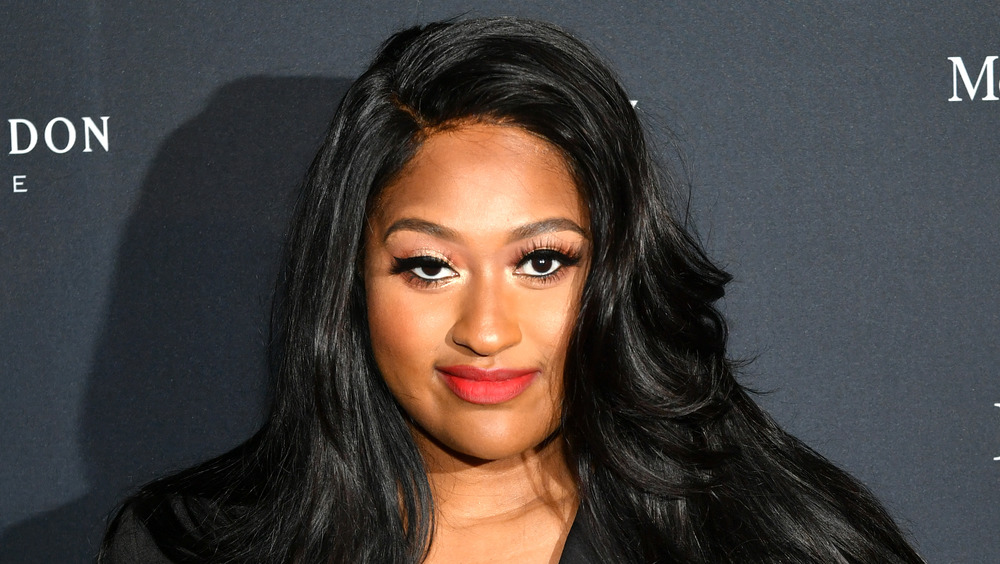 Slaven Vlasic/Getty Images
While speaking with NPR in January 2021, Jazmine Sullivan revealed that the idea for her Heaux Tales album, which nabbed the No. 1 spot on Billboard's Top R&B Albums chart, came to her after a meeting with her A&R and the president of RCA Records. "I was feeling anxious about the next project; I wasn't sure about what I wanted to do," she explained. "And they thought maybe I should do a conceptual piece, because a lot of the time, the way that I write, it's vivid and you can see the characters." 
Sullivan, who has prioritized her health in recent years by going vegan, added, "I went home and thought about it, and I just thought it would be interesting to bring the conversations that I've had with my girls since we were in high school, and the conversations that women have amongst themselves, to light."
Throughout the process of creating Heaux Tales, which has been lauded as empowering by multiple critics, Sullivan revealed her own personal growth and recognition — namely, the realization that she hadn't fully healed from a physically abusive relationship. "I had moved on from the situation and thought I healed from the trauma of it all, and as life went on, I realized that I didn't," she said. "I was still kind of acting out a lot of the hurt and pain that I had experienced."