Here's Why Trump Is Stepping Away From His Impeachment Lawyers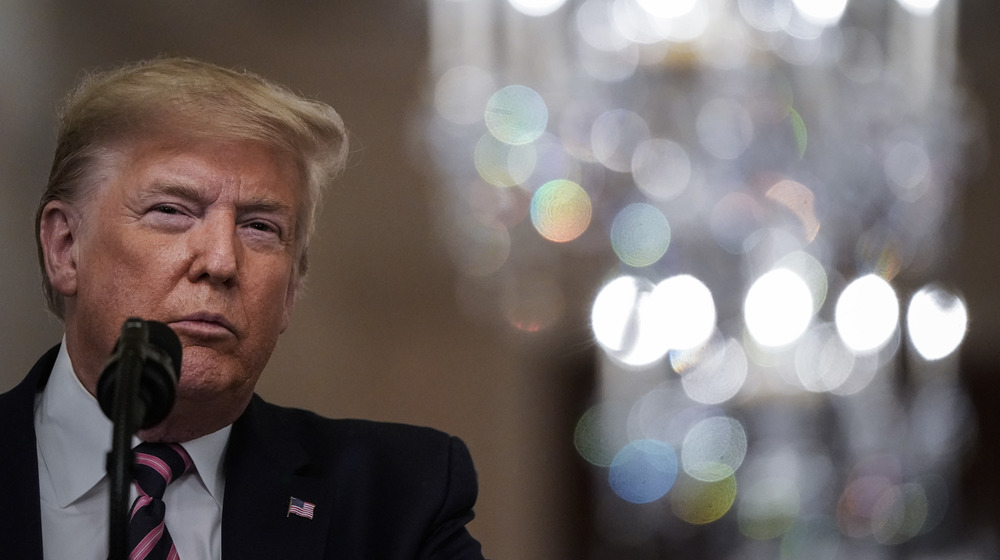 Drew Angerer/Getty Images
With his impeachment trial just one week away, Donald Trump has named an entirely new legal team. The move comes after his initial team of five lawyers reportedly departed due to Trump's insistence that they focus on his false claims that the November election was illegitimate and stolen from him (via New York magazine).
According to The Washington Post, sources with knowledge of Trump's discussions with his legal team told the outlet that the former president insisted part of the defense rest on the argument that he was the rightful winner of the 2020 presidential election.
The outlet noted that Trump's former lawyers planned to use a defense strategy that debated the true definition of "incitement" and whether or not the impeachment trial itself was constitutional.
But they reportedly couldn't steer Trump away from his insistence that the defense focus on the 2020 election and his baseless claims of voter fraud. The Department of Homeland Security and U.S. election officials have issued statements that the 2020 election was, in fact, the most secure in history (via Vox).
Trump has named a new legal team for his impeachment trial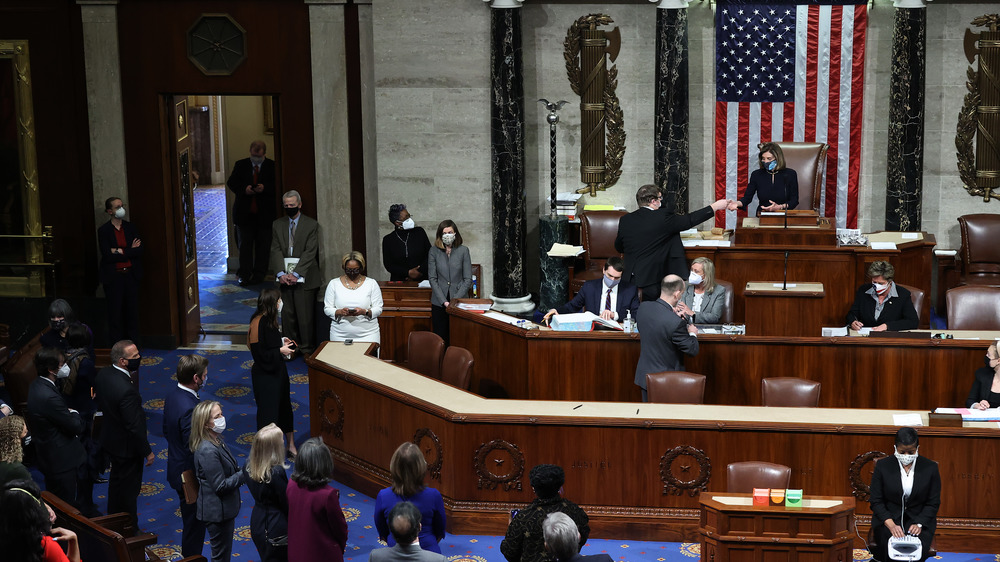 Chip Somodevilla/Getty Images
With his former defense team gone, Donald Trump has already begun to assemble a new group of lawyers to defend him in his upcoming impeachment trial.
As reported by NPR, it's been confirmed that David Schoen and Bruce Castor Jr. will head up the new legal team.
"Notably, Schoen has already been working with the 45th President and other advisors to prepare for the upcoming trial, and both Schoen and Castor agree that this impeachment is unconstitutional — a fact 45 Senators voted in agreement with last week," Trump's office said in a statement released on Monday, February 1 (via NPR).
Schoen recently represented Trump ally Roger Stone and met with Jeffrey Epstein. Epstein died by suicide shortly thereafter. Castor, who previously served as district attorney of Montgomery County, Pennsylvania, from 2000 to 2008, is known for refusing to move forward with sexual assault charges against Bill Cobsy. Cosby was later convicted of sexual assault in 2018 (via Los Angeles Times).
The trial begins on February 8. According to the Post, Trump, who has already been impeached by the House for "inciting insurrection," isn't expected to testify in his own defense.