Mark Wahlberg's Instagram Post Of His Daughter Has Fans Doing A Double Take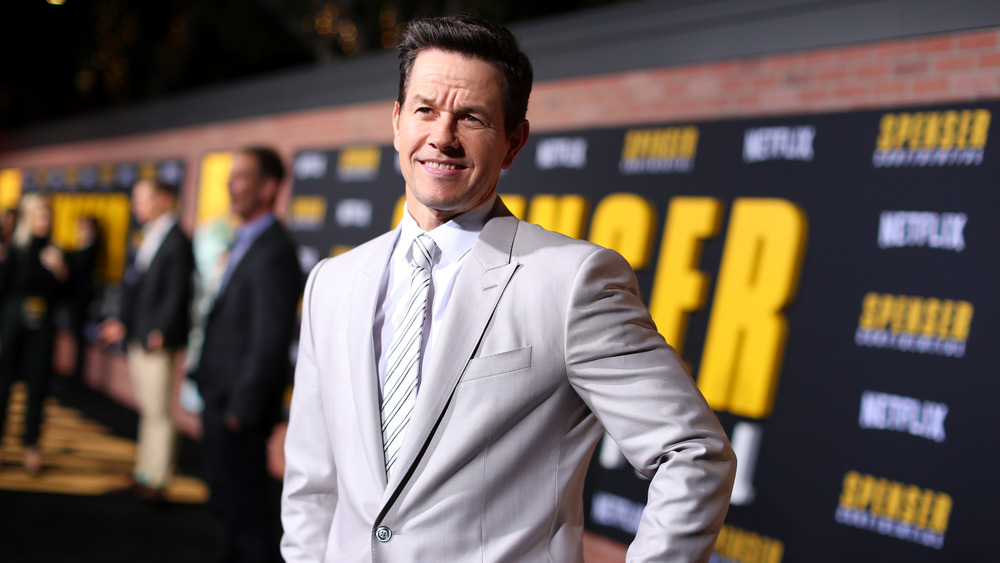 Joe Scarnici/Getty Images
Mark Wahlberg is the father of four children, and is no stranger to posting pictures of his family on Instagram. The Oscar-nominated actor shared a recent photo of his son Brendan Joseph, 12, with their dog, Champ, when he started online classes in September (via People). At the beginning of January, he posted a throwback pic of his daughter Grace Margaret for her 11th birthday. And now, he's sharing another picture of his youngest daughter, Grace, but this time, it's causing heads to turn.
The reason for the double take is an uncanny resemblance between Wahlberg and Grace. Of course, you'd expect the two to look similar, but The Ted actor shared a side-by-side image of himself with long hair next to a recent photo of Grace. Looking at both pictures, you can't miss that they share the same haircut and smile. Fans are so impressed that they've made comments like, "She looks exactly like you but female," "Twinning!" and "She is your mini you" on the post.
Having kids changed Wahlberg for the better
Wahlberg's daughter also looks like her mother, Rhea Durham, especially in another Instagram video where the two dressed up like Joe Exotic from Netflix's Tiger King together (via People). The mother-daughter duo performed a TikTok dance to a remix of Megan Thee Stallion's "Savage," and Wahlberg posted the video to his Instagram. It's the definition of LOL-worthy. 
Just from his Instagram alone, Wahlberg looks like he's living his #BestLife with his family at home. He recently revealed in an interview that having kids changed his whole life perspective, according to Republic World. He said that he became more sensitive and respectful after having his first daughter, Ella Rae, in 2003. 
That transformation is very evident on the Gram. Back in the '90s, you would never have expected to see the Boogie Nights actor doing things like getting a manicure, but now, that's exactly what he's doing with his lookalike daughter at home (via Today). And it's even more adorable than you could imagine.