Inside Katherine Heigl's Relationship With Husband Josh Kelley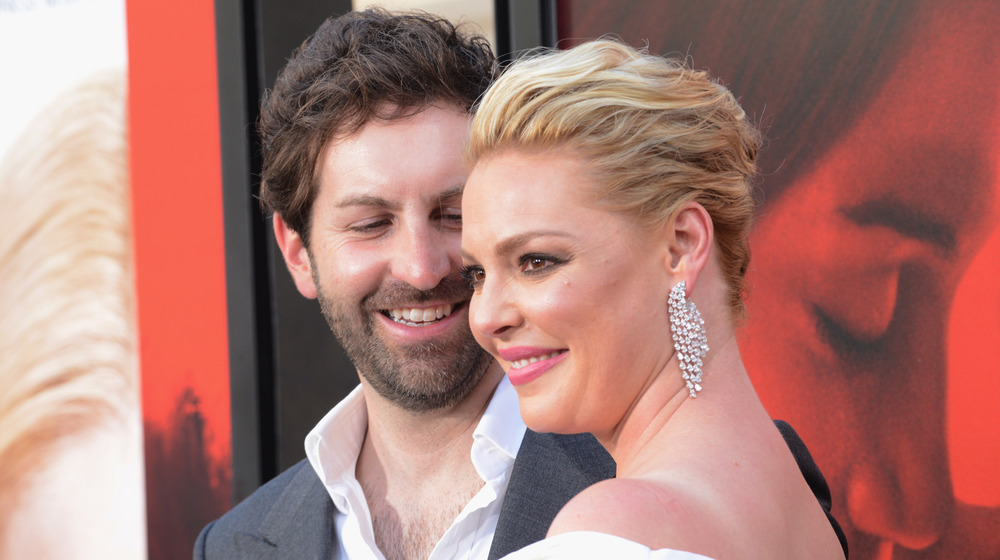 Albert L. Ortega/Getty Images
Katherine Heigl first met singer Josh Kelley when she appeared in one of his music videos in 2005, and two years later, the couple married. Now that they've been together for over 15 years, Heigl and Kelley are among those rare Hollywood couples making it work for the long-term. The two share three children together — two daughters and a son — and after all these years, seem to be very much in love and behave like one another's biggest fans (via Us Weekly). 
For Kelley's birthday in 2017, Heigl posted to her Instagram, "Could not be more grateful for this extraordinary man and for this extraordinary day that he was born! Happy Birthday to the sexiest, funniest, smartest, most talented, charming man I have ever met! Oh and he's not too shabby in the Dad department either ... is there ANYTHING the man can not do??!!!"
And on their 12th wedding anniversary in December 2019, she posted this lovey-dovey message: "Happy 12th anniversary love of my life. And thank you. For never wavering in your love, your loyalty... For being an endlessly blissful safe place to land. For raising a joy up in me that bursts forth in uninhibited raucous peals of laughter. Holy s**t do I love you! Am still madly in love with you. Am forever blessed by your love for me."
Josh Kelley supports Katherine Heigl's professional decisions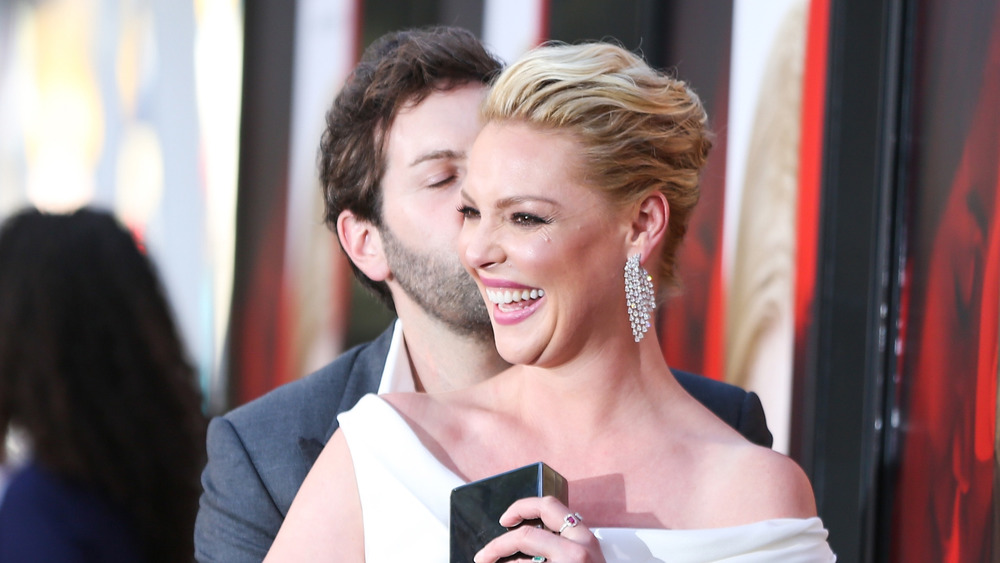 Rich Fury/Getty Images
As highly as Katherine Heigl speaks of Josh Kelley, he returns the favor. In fact, something Kelley seems phenomenal at doing — something that is absolutely necessary for a relationship to work — is supporting his wife in her career choices and cheering her on when she stands up for herself. That's especially important when you happen to be an outspoken woman who knows her worth in an industry like show business, where a woman being anything other than amiable is seen as a problem.
Back at the height of Heigl's career (the early and mid-2000s), she took some heat for comments, like when she said the Aptow comedy Knocked Up, in which she starred, was "sexist" (which it absolutely was) and claimed the female characters were written as high-strung "shrews" (which they absolutely were). She also criticized a few other professional situations in which she found herself.  
Discussing these "incidents" and the way-overblown response of vitriol that was thrown in Heigl's direction at the time, Kelley told The Washington Post in January 2021, "If she said [some of it] today, she'd be a hero." Damn straight!