The Weeknd Teases Fans With New Video Before Super Bowl Performance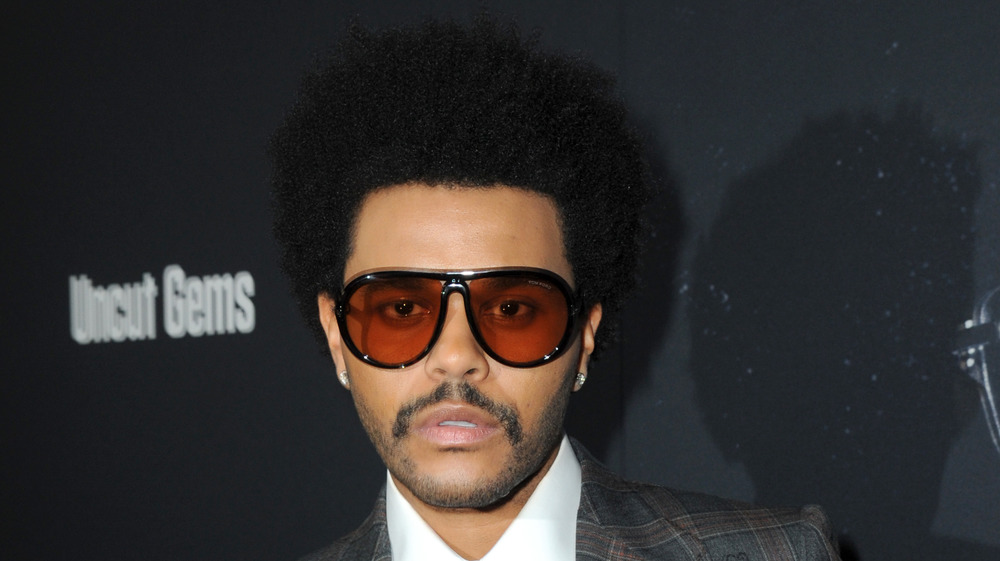 Joshua Blanchard/Getty Images
Super Bowl LV is almost here and fans are already getting pumped about the halftime show, which will feature The Weeknd. It'll take a lot to top last year's show-stopping Super Bowl performance from J.Lo, but a lot of people already think he'll pull it off. The performance has been hyped for months.
"The Pepsi Super Bowl Halftime Show is one of the most anticipated performances of the year and we are thrilled to welcome The Weeknd to the stage," said Pepsi's vice president of marketing, Todd Kaplan, in a statement last November (via Fox News).
The celeb just gave fans a sneak peek of what they can look forward to this weekend in an Instagram post that features a Pepsi ad for The Weeknd's upcoming performance. In it, we see The Weeknd walking towards what appears to be the Super Bowl halftime stage as clips from some of his past performances play on the walls around him.
The Weeknd's Super Bowl halftime performance promises to be an unforgettable event
"Our stories are a lifetime in the making," narrates The Weeknd's creative director, La Mar Taylor, in the video. "We give to the world and the world gives back. What we create changes us. Every performance, a new chapter. Every stage, a new beginning."
"We're so close...," The Weeknd wrote in the caption, which also thanked Taylor for his "deep voice narration."
The Weeknd's performance on February 7 promises to be massive, and, while the producers of the halftime show cover the costs of the event, The Weeknd went the extra mile to make sure this will be a Super Bowl halftime performance we will never forget. As his manager, Wassim "Sal" Slaiby, explained to Billboard, The Weeknd wanted to "make this halftime show be what he envisioned" and forked over an additional $7 million to do that.