Here's What Miley Cyrus' Midnight Sky Really Means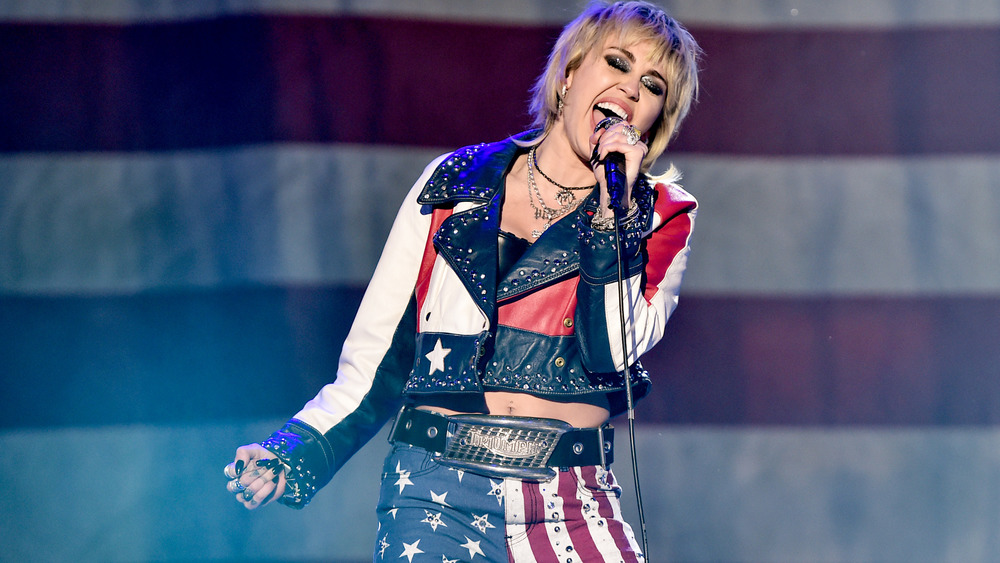 Alberto E. Rodriguez/Getty Images
Miley Cyrus' music has definitely come a long way since her first track, "See You Again," hit the airwaves back in 2008. All grown up, Cyrus' songs now have the depth and grit that hint that she's come a long way, baby. And if you've been listening to her latest song, you might wonder what Miley Cyrus' "Midnight Sky" really means. As it turns out, it's all about empowerment.
Since her days as Hannah Montana, Cyrus has pretty much grown up in the spotlight. That means that all of her successes — and failures — have been put on public display. Which is what "Midnight Sky" is really all about. The song, which she performed at the 2020 VMA's (via Harper's Bazaar), is about learning how to forget about focusing on the idea of forever:
"I think we're kind of set up for devastation — in that, from the time we're little kids, we're taught to claim other humans as our best friends forever," Cyrus told SiriusXM's The Morning Mash-Up (via Billboard). "And you just don't know who you're going to be sitting with here right now. You never know who you're going to evolve to be and who they're going to evolve to be. So I think that we, especially as women in relationships, a lot of the time we can get villainized when 'forever' doesn't happen."
Here's what Midnight Sky could also be about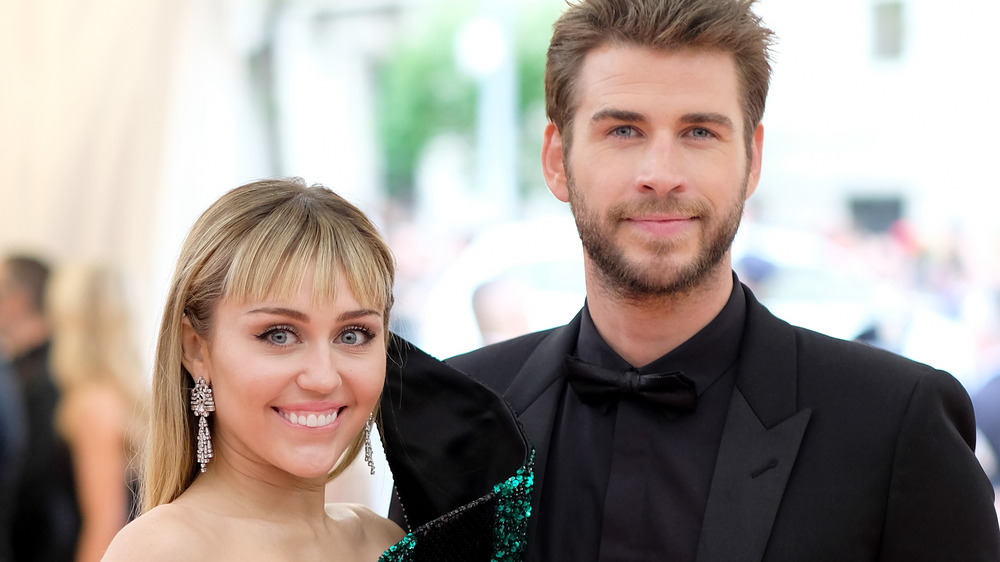 Dimitrios Kambouris/Getty Images
But then, there are these lyrics in "Midnight Sky" that make you go hmmm: "Lotta years went by with my hands tied up in your ropes (your ropes) / Forever and ever, no more." It doesn't take a relationship expert to figure out that Cyrus is referencing her relationship with Liam Hemsworth, which spanned more than a decade. It seems like Cyrus is over the relationship, especially when she belts out a line like, "But it's been a long time since I felt this good on my own" and "I was born to run, I don't belong to anyone, oh no / I don't need to be loved by you (by you)." Ouch.
But why a "midnight sky"? Well, Miley Cyrus explains that, too. "And you know, the midnight sky, I think is kind of a road that feels like it could be nice to take with our head up in the clouds," she said in an interview with the Zach Sang Show. "So I think that it's a cool message, to tell people to create the environment and the world that you wanna live in and I think that's happening on a very political level right now."
Politics aside, "Midnight Sky" is about love, loss, losing yourself — and finding yourself without limitations or fear of failure. And that's something everyone probably needs to hear right now.