Dolly Parton Re-Records One Of Her Biggest Hits For A Super Bowl Commercial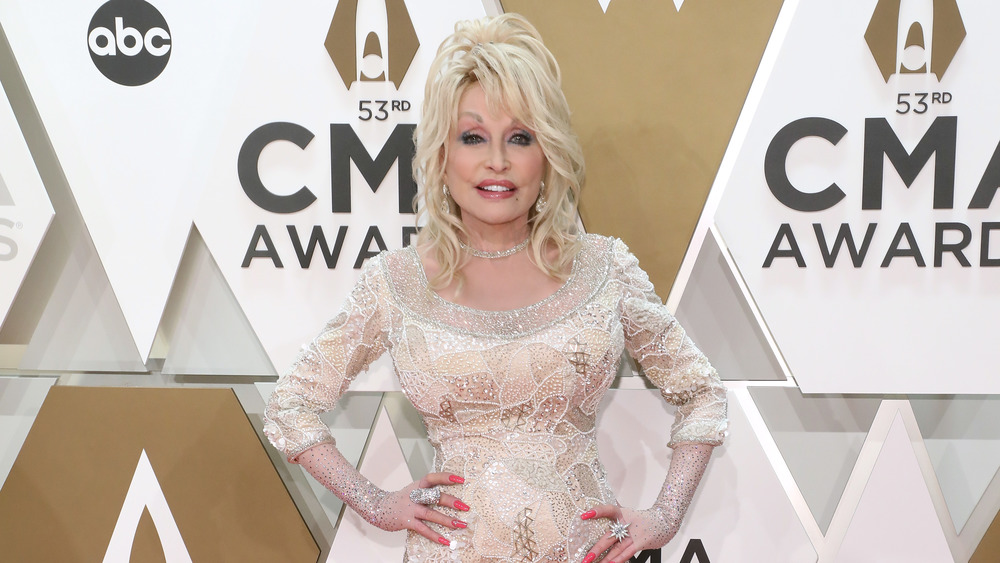 Taylor Hill/Getty Images
In one of the partnerships of the century, Dolly Parton has paired up with Squarespace for a star-studded commercial that will air during Super Bowl LV this Sunday. The classic song "9 to 5" is now remixed as "5 to 9" in the website host's commercial, paying a special tribute to the business owners and entrepreneurs who have switched up their working routines throughout the pandemic, USA Today reports. Plus, with all of the changes the working world has undergone over the last year, many will surely understand the meaning of "working from 5 to 9." 
Always open to a collaboration, Parton was immediately intrigued by the website builder's proposal to have her in the advertisement — so much so that she even decided to launch her new perfume using the company's platform. Of her latest venture, she told USA Today, "That is actually my side hustle. Squarespace has built a website for that so it's a win-win for everybody."
Making this her first Super Bowl advertisement, Dolly Parton croons in the updated lyrics, "Working 5 to 9 / You've got passion and a vision / Cuz it's hustlin' time / A whole new way to make a livin' / Gonna change your life / Do something that gives it meaning" (per Billboard).
Parton's commercial has a seriously star-studded cast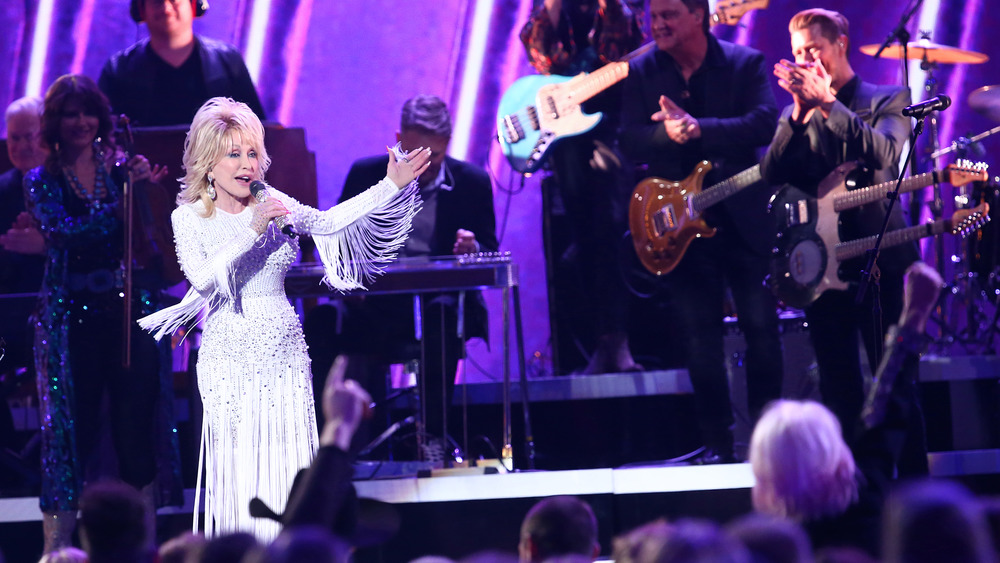 Terry Wyatt/Getty Images
In addition to hosting big names like SquareSpace and Dolly Parton, the commercial also boasts some star power from behind the scenes. La La Land's Oscar-winning director Damien Chazelle directed the ad alongside Justin Beck, a Tony Award-winning choreographer, Billboard reports. On top of that, Broadway and off-Broadway dancers tap along to the beat to make a full production for the revamped song's debut. 
Apparently, while the songstress doesn't make a direct appearance in the Super Bowl ad, she makes a quick cameo on the cover of the fictional Five-Nine magazine. As for the subject matter, Parton spoke with USA Today about where the idea came from. "All the nine-to-five people, all of them can't even go work their nine-to-five jobs now, so a lot of people are working from home. ... They're building their own businesses online and even the ones that are still working nine-to-five, they still (build their own business) anyway. I thought it was a genius idea for Squarespace," she said.
You can watch the full 60-second commercial on YouTube, while the 30-second version will air during the Super Bowl, the outlet reports. Get ready to feel inspired after watching this commercial, because creation clearly doesn't have to stop at any age.