Catherine Giudici Stands Up For 'Manipulative' Bachelor Producers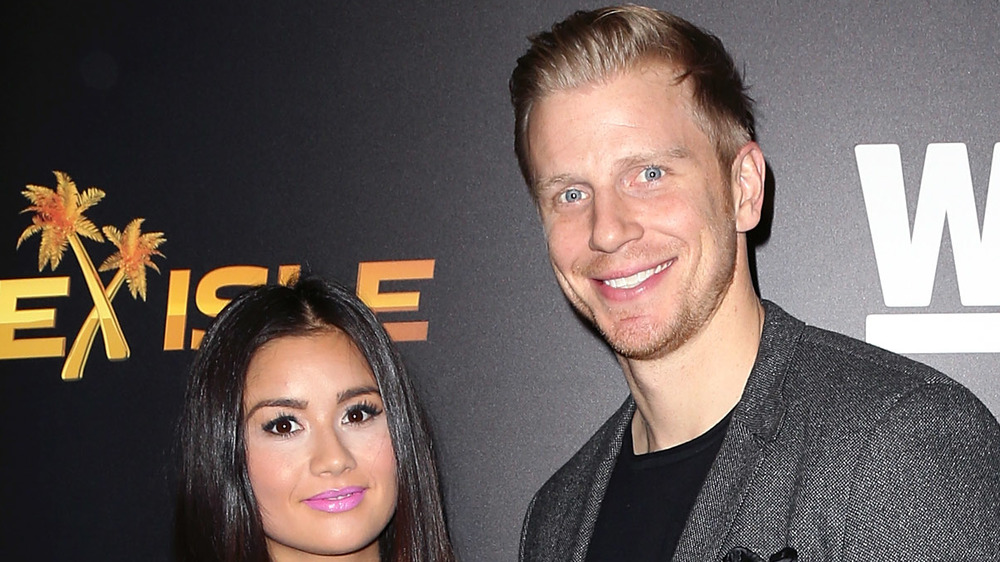 David Livingston/Getty Images
Dylan Barbour, who appeared on season 15 of The Bachelorette and its follow-up Bachelor in Paradise, slammed The Bachelor franchise during a Twitter Q&A with fans Jan. 30, according to Cosmopolitan. In a series of since-deleted tweets, Barbour accused the show's producers of manipulating contestants, which drew a response from Catherine Giudici, who won The Bachelor season 17, reports US Weekly.
Giudici, who married Sean Lowe after winning the final rose, answered fan questions on Instagram during Monday's episode of The Bachelor. When a fan asked her about producer manipulation, she responded, "I'm sure there has to be some level of 'manipulation,' but we also have freedom of choice to say things that we want to say or don't want to say. For instance, I said, 'No, I don't want to talk about that' and they didn't push it."
When pushed to reveal behind-the-scenes manipulation, she added, "OK, I get that you guys think, especially with all this stuff coming out, but I also feel like we're adults that go on a show and we should know that they're not making us do things that we're not supposed to do. So, let's take responsibility for everything."
Catherine Giudici has always been supportive of the franchise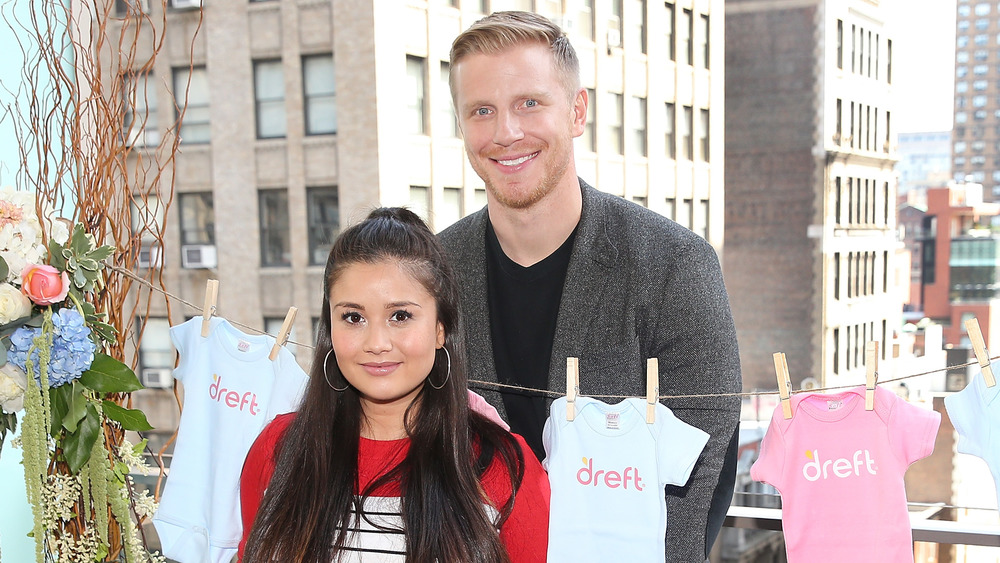 J. Countess/Getty Images
Sean Lowe and Catherine Giudici have been featured frequently on Bachelor Nation, the official website from the franchise's producers. The two celebrated seven years of marriage in January and have three children: sons Samuel, 4, and Isaiah, 2, and daughter Mia, 13 months.
The couple has always thanked the show for introducing each other to their best friend.  Lowe shared insight into their marriage with Entertainment Tonight last summer, crediting their shared Christian faith as one of their biggest assets. "On the show, we would say, 'Wouldn't it be nice if we could just put sweatpants on and lay on the couch and watch Netflix?'" Lowe said. "That is who I found, as opposed to just picking someone just purely based something superficial."
Giudici often takes to Instagram to answer questions for fans whenever The Bachelor airs new episodes. She told fans in January she'd support her children if they wanted to appear on a future season, and she chose her daughter Mia as the most likely to do so (per Bachelor Nation).