Ree Drummond Shares How She Really Feels About Her Daughter's Wedding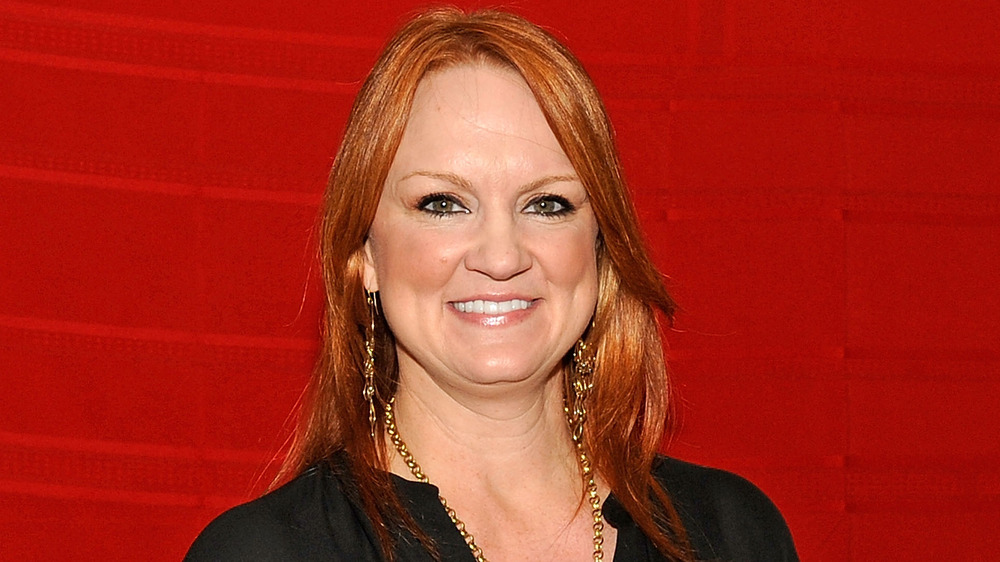 Bobby Bank/Getty Images
Celebrity chef, Ree Drummond, is counting down the days until her daughter Alex's upcoming nuptials. The Pioneer Woman recently revealed that Alex and her fiance, Mauricio Scott, have officially locked down a time and location, per People. The couple will exchange vows in early May at the ranch Drummond's daughter grew up on. The famous cook said that after looking at several other locations, their home in Pawhuska, Okla., just felt like the right place. 
Drummond also divulged that her daughter has another very important garment picked out for the big day — the wedding dress. She wrote on her blog that they found the perfect one at the first store they went to. The food star admitted she got emotional at the shop, writing, "I have seen all those scenes in movies where the mom cries the moment her daughter finds 'the' wedding dress and I never thought that would be me...but someone must have been chopping onions in that bridal shop, because I'll be darned if I didn't tear up!"
Ree Drummond shares more details about daughter's upcoming nuptials
The cooking star also revealed the couple has found an incredible band that will play outdoors for the event. "Alex and Mauricio love to dance, and together they found an amazing band that will play a mix of all their (and their families'!) favorite kind of music," she wrote on her blog. Drummond joked she hopes she doesn't split her dress while dancing, adding, "And if I do, I hope the photographer isn't anywhere near me."
She also said the wedding guest list has been officially solidified and they'll be staying at nearby hotels. "I'm so excited for these two," Drummond wrote. "I have loved watching their relationship grow, and it makes me happy that through all of it, the thing they do most consistently is laugh together." The only problem the famous cook foresees in the marriage is her daughter's love for dogs and wanting to take in dozens of them. Drummond said it won't be a problem though, because she'll happily house the overflow.