Here's How Much Amazon's New CEO Andy Jassy Is Really Worth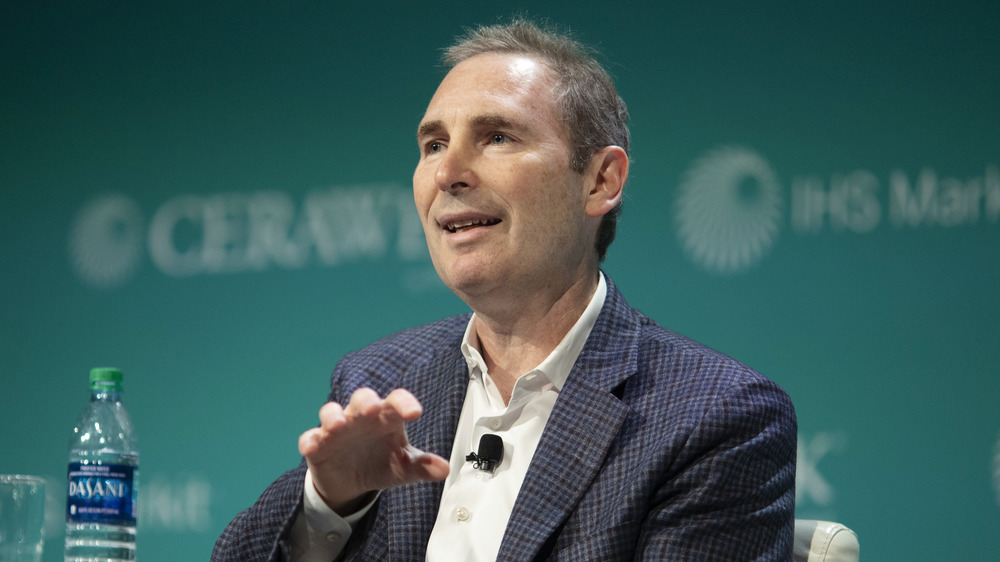 Bloomberg/Getty Images
Amazon is going through some serious changes. In a letter to employees on Tuesday, CEO Jeff Bezos announced his plans to step down from his role and become the company's Executive Chair (per CNN). 
"In the Exec Chair role, I intend to focus my energies and attention on new products and early initiatives," Bezos wrote in the emailed letter. "Andy is well known inside the company and has been at Amazon almost as long as I have. He will be an outstanding leader, and he has my full confidence."
Bezos and Jassy have a long-standing relationship. Jassy has been with Amazon since 1997, according to his LinkedIn, and he's currently the CEO of Amazon Web Services, which has dominated the cloud-computing market for years. He built the team out from 57 people to what it is today (per Seattle Business Magazine). As for Amazon, Bezos said in his statement that the company currently employs "1.3 million talented, dedicated people."
Andy Jassy has amassed a pretty tidy net worth himself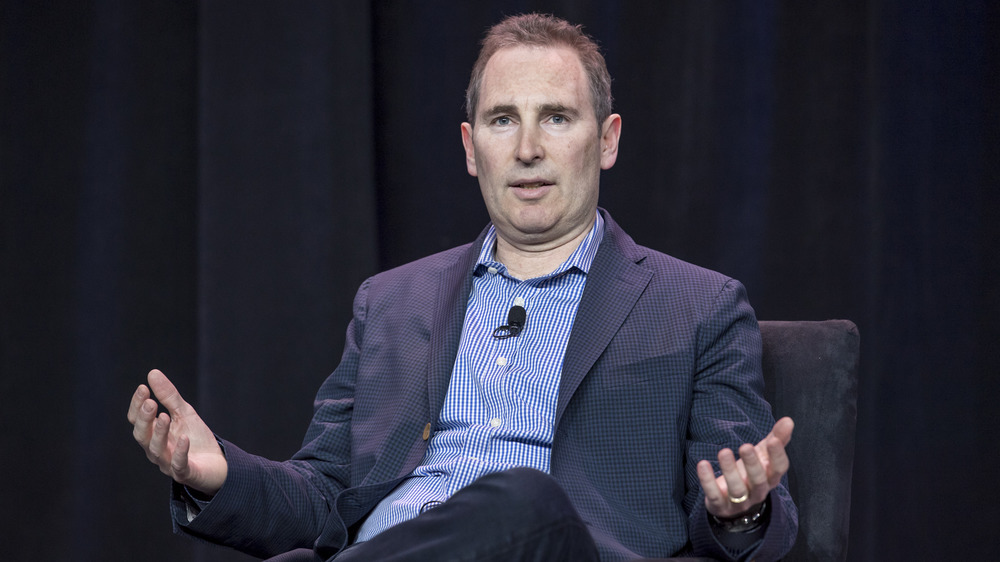 Bloomberg/Getty Images
Andy Jassy was raised in Scarsdale, New York. He earned both a bachelor's and a master's from Harvard (per Newsweek). When he got the gig with Amazon, he relocated to Seattle, where he's been ever since. He's even part owner of the local NHL team, the expansion Seattle Kraken, GeekWire reports.
Going in on a sports team costs a pretty penny, and it speaks to just how much Jassy is truly worth. As of February 2021, Celebrity Net Worth estimates the businessman is worth $400 million. While that's only a fraction of Bezos' vast fortune, it's still quite a bit of money.
Jassy may have hinted at the change ahead in his 2020 virtual AWS re:Invent conference. He spoke to what gives Amazon and AWS lasting power. "It is really hard to build a business that lasts successfully for many years. To do it, you're going to have to reinvent yourself," he said (via InformationWeek). "Often you're going to have to reinvent yourself multiple times." Here's looking at Amazon's latest reinvention.